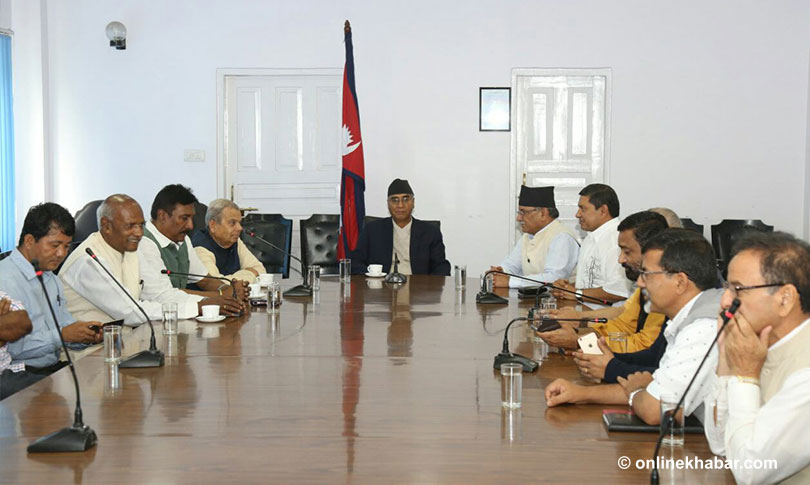 Kathmandu, June 15
Top leaders of ruling Nepali Congress and CPN-Maoist Centre have begun talks with the agitating Rastriya Janata Party Nepal in a bid to convince the RJPN to participate in the second phase of local level elections scheduled for June 28.
The meeting is underway at the Office of the Prime Minister in Singhadurbar.
Prime Minister and NC President Sher Bahadur Deuba and leaders Krishna Prasad Sitaula and Bimalendra Nidhi have represented the NC. Likewise, Maoist Chairman Pushpa Kamal Dahal and leaders Narayan Kaji Shrestha, Matrika Yadav and Janardan Sharma are also present.
The RJPN is represented by Mahantha Thakur, Mahendra Yadav and Sharad Singh Bhandari.