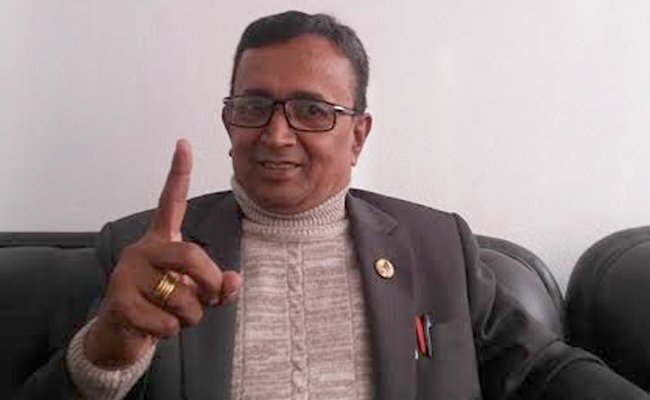 Kathmandu, December 29
Rastriya Prajatantra Party Chairman and Deputy Prime Minister Kamal Thapa has recommended that his party leader and incumbent Minister for Urban Development Dilnath Giri be removed from the ministerial position.
It has been learned that Thapa has sent a letter requesting Prime Minister Sher Bahadur Deuba to sack him.
The recommendation follows a dispute between Thapa and Giri during the Cabinet meeting yesterday.
Media reports had claimed that while Giri tabled a proposal to transfer his ministry's secretary Dipendra Nath Sharma with the charge of non-cooperation, his party Chair Thapa objected to the proposal saying he was not consulted about it.
During the dispute, Thapa had demanded that Giri immediately resign; but he had insisted that Thapa also did not have a mandate to remain in the position.
An RPP leader says Thapa has called a party meeting for today to discuss further action against Giri.