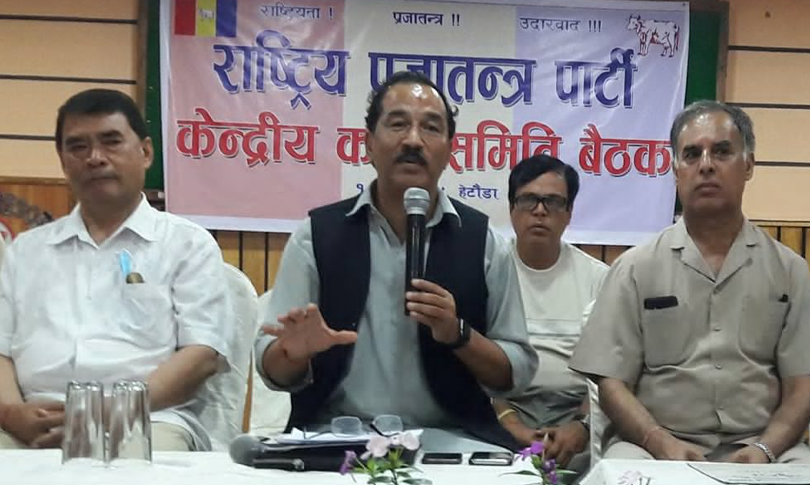 Kathmandu, October 9
Apparently in a preparation to join the Cabinet, the Kamal Thapa-led Rastriya Prajatantra Party has decided to extend its support to the incumbent government.
The party's Central Work Execution Committee meeting held in Kathmandu today made the decision after receiving hints that Prime Minister and Nepali Congress President Sher Bahadur Deuba is mulling the Cabinet reshuffle after the CPN-Maoist Centre decided to partner with the CPN-Maoist Centre for upcoming polls.
The RPP has claimed that the the government could be at risk of losing majority support if the Maoists decided to withdraw the support, hence decided to extend the support to ensure provincial and federal parliamentary elections scheduled for November 26 and December 7.
The party has also decided to partner with Nepali Congress for the polls.
The RPP had supported the incumbent government from the beginning, but withdrew it on August 8 accusing that the government played a role in splitting the party.