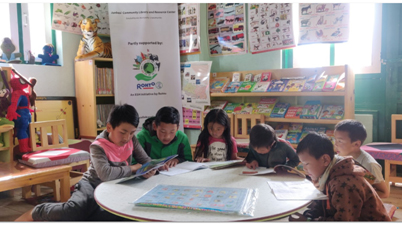 Kathmandu, September 27
Rohto Mentholatum Nepal Pvt Ltd, a subsidiary of Rohto Pharmaceutical Co in Japan, says it established a library in the Solukhumbu district of northeastern Nepal.
On September 24, the Junbesi Community Library and Research Centre came into operation in Junbesi, Solududhkunda rural municipality, Solukhumbu, Province 1.
"The project aims to improve the quality of the community library," the company says, "The library is not only limited to books but also is facilitated with computers, the internet and so on."
It has different sections for children, women and youth.
Rohto is a multi-national corporation producing pharmaceutical, cosmetic and healthcare products. Established in 1899, Rohto currently operates its subsidiaries in Asia, America, Europe and Africa. Its products are available in 120 countries.
Rohto Mentholatum Nepal was established in 2018 and is currently manufacturing skincare and cosmetic products like face wash, sunscreen, acne treatment solutions and so on.