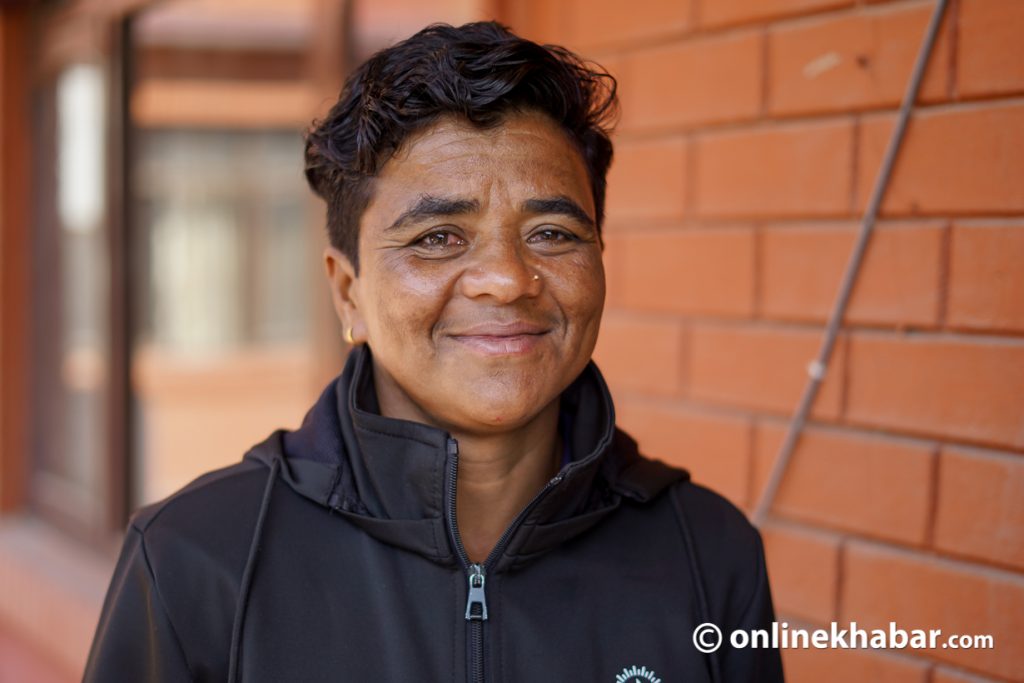 How many years can a player maintain an active sports life? The answer is not easy as the body undergoes a lot of changes as it gets older. No wonder many players opt to retire around 35 as their body starts giving up on them. But for the cricketer Ritu Kanoujiya, retirement is not in question.
The 41-year-old recently played for the Sudurpaschim province in the Lalitpur Mayor's Women's Championship and did her bit with both bat and ball. She showed that despite crossing 40, she is still physically and mentally fit proving that age is nothing but a number.
The legacy of late-comers
World cricket has other examples where players in their middle age have played at the highest level. England's Kay Green made her ODI debut at the age of 45. India's Mithali Raj is 40 and continues to play at the highest level. But Nepal is different compared to India and England as the country does not have regular games. Hence, Ritu Kanoujiya continuing to play despite this has been seen as a remarkable achievement.
Kanoujiya, who has spent nearly 12 years playing for Nepal's national team, continues to play at the highest level in Nepal's domestic cricket scene. She is not just participating for the sake of it; she has been performing with both bat and ball, playing important innings for her team.
But how long will Kanoujiya continue to play?
"I don't have a set time. I'll play until I can or until someone can replace me," she says.
Ritu Kanoujiya started playing cricket with her brothers at the age of 9 in Baitadi in Sudurpaschim. In school, she also played badminton and volleyball, winning regional tournaments.
When she was winning those tournaments, the country did not have a women's cricket team. But in 2007, when the Cricket Association of Nepal decided to form a team, Kanoujiya, impressing in the selection tournaments made to the team as a balling all-rounder.
Debut at 25
Then, Ritu Kanoujiya left Baitadi and came to Kathmandu. That was not seen positively in society as she had to face a lot of criticism. She was only 25 and her father, Tekendra Lal, a former police officer; supported her dream and sent her to Kathmandu.
"Neighbours would often tell me that it was time to start a family, not play cricket. It was very demeaning back then," she says.
But she proved all her naysayers wrong as she has continuously been in the women's team for 12 years straight and has even captained the team for one game.
"When newspapers started to write about me, the neighbours shut up," she says.
Cricket is Ritu Kanoujiya's life. She knows nothing apart from cricket and is always occupied with it. When she is not playing in Nepal, she often goes to India and plays in different events there.
"I've been to Ahmedabad and Chandigarh and played some tournaments. The leagues there are very well managed," she says.
Kanoujiya was also a part of the Armed Police Force's women's team for nearly a decade and won everything there was to win in domestic cricket. For the last three years, however, Kanoujiya has been playing for Sudurpaschim, her home province.
She says that she joined the provincial team upon request by CAN President Chatur Bahadur Chand, also hailing from Baitadi, who wanted to make the team stronger.
"They wanted me to become captain but I refused as I wanted to concentrate on my own game and not the entire team," she says.
Playing and coaching parallelly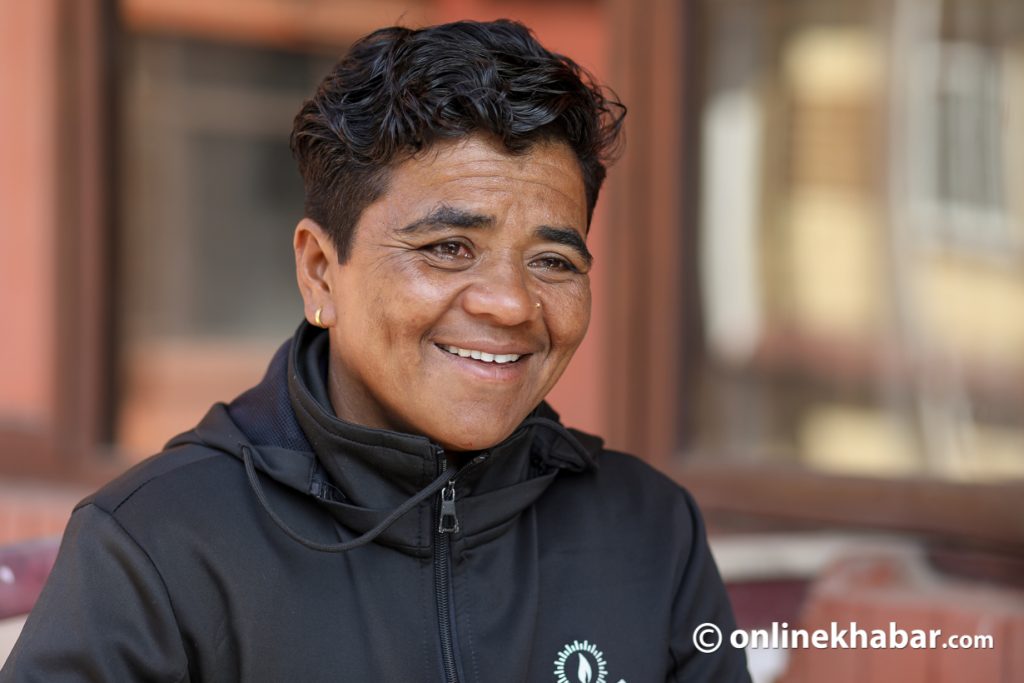 However, Ritu Kanoujiya has continued to guide and support young girls as she wants the best for the team and for women's cricket. That is not all, she also coaches both the men's and women's U16 and U19 teams in Baitadi.
"I've learnt a lot from Dhirendra Chand and now I want to share my knowledge with the younger generation," she says, adding she taught cricket to young boys and girls during the pandemic.
From April 14, Kanoujiya is now starting a new role as the cricket coach of the Baitadi district. She says that she had to take on this responsibility as she had to support her family financially.
"They've done a lot for me over the years and I want to help them now. This way I will not be away from cricket either," says Ritu Kanoujiya.
The woman, who lost her mother when she was young, lives with her father. Both her sisters are married and she lost her brother to Covid.
"My father did everything for me and my career, now I will dedicate my life to him," she says.
Overcoming challenges
Ritu Kanoujiya has spent over 15 years playing the sport. Now with her crossing 40, she has realised the challenges in front of her.
To keep herself fit, she exercises and runs a lot and makes sure she eats a healthy diet. But now, with more responsibilities on her shoulder, she feels she will not play for more than a year.
"I want to end my career playing for Nepal and wearing the national team jersey," she says.
Kanoujiya wants to retire from playing in front of Nepali fans and make her final game a memorable one.
"I've been imagining this for a while. I want to work hard and get into the national team and retire," she says.
Even while taking the decision to retire, she has not found a player to replace her in her province. This is a major problem for women's cricket in Nepal and that is why Kanoujiya wants to stay at the provincial level and produce women cricketers who can play at the highest level.
"I want to give back to cricket and help in the development of the game," says Ritu Kanoujiya.
---
This story was translated from the original Nepali version and edited for clarity and length.