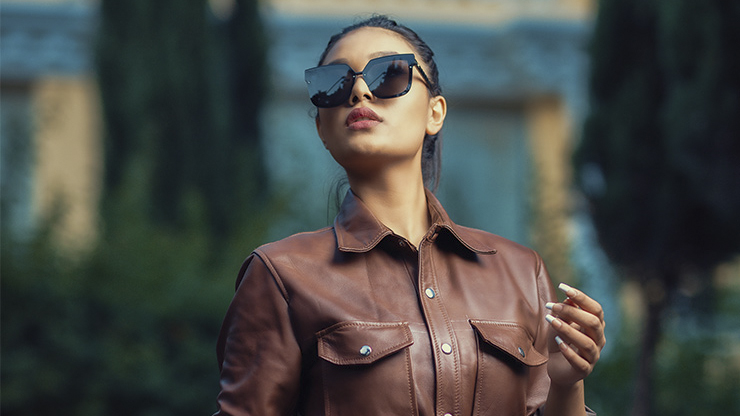 Amit Shah was not tired of the long series of losses. Instead, with limited investment, workforce and other resources, he was able to establish Rhino Leathers and eventually became a fashion entrepreneur.
In 1989, Shah thought of starting a new venture and opened a garment company in partnership with his best friend. Arrangements were made to export the garments. Gradually, the business also flourished.
In 1995, his business of producing fabrics and exporting them was satisfactory. But, things took a turn when he got an order from aboard, which he was not able to supply due to a lack of sufficient resources including people. In search of a solution, he decided to work with his friends.
He completed the tasks that he had taken responsibility for. However, his friends could not prepare the clothes on time, which led to the cancellation of the order. This added a huge burden of debt on him, about a hundred million rupees.
After that, the bank started asking him to pay the interest. And to clear his debt, he even sold his land. Rhino Leathers was born out of such a crisis.
Initiation of the brand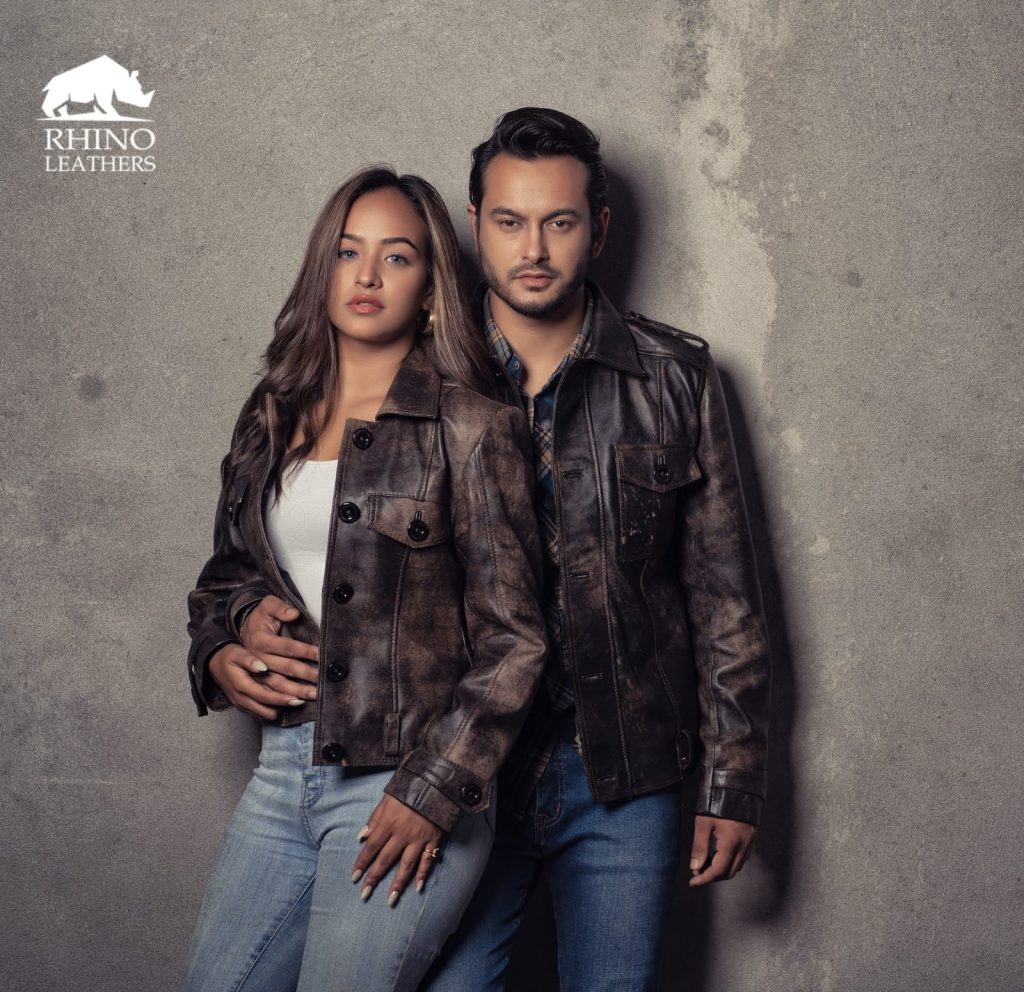 Around the early 2000s, the United States used to import different goods from different countries at subsidised rates. But, Nepal's decision to join the World Trade Organisation in 2004 affected the Nepali garment traders as they did not receive subsidised orders from the US anymore.
As a result, many Nepali garment factories started to close down and Shah was also affected by it. He also closed his business.
This brought him confusion and anxiety. He was trying to get a way out of this halt and someone at this point advised him to produce leather goods. So, in 2009, he gathered a few resources like leather sewing machines and raw materials. Then, with the help of human resources and three machines at home, he began producing leather goods.
Though the goods were ready, he still was not clear about where and how to sell them. His journey was not as simple as he expected.
The market was full of various leather products. In such a situation, it was not easy to enter the market with a new product. It was not easy to attract the attention of customers and win their trust.
But, Rhino Leathers did not shy away from the challenges. At that time, Shah did not have his own outlet. He used to give goods to his friends in New Road and Asan areas for sale.
Gradually, his products began to dominate the market. Customers began to like these products. As his products became popular in the market, he thought that they should be given a separate brand name. What to name? After a long brainstorming, he named it Rhino Leathers.
He had heard that the skin of a rhinoceros is very strong. He henced named his brand after this to suggest durability.
Partnership with his daughter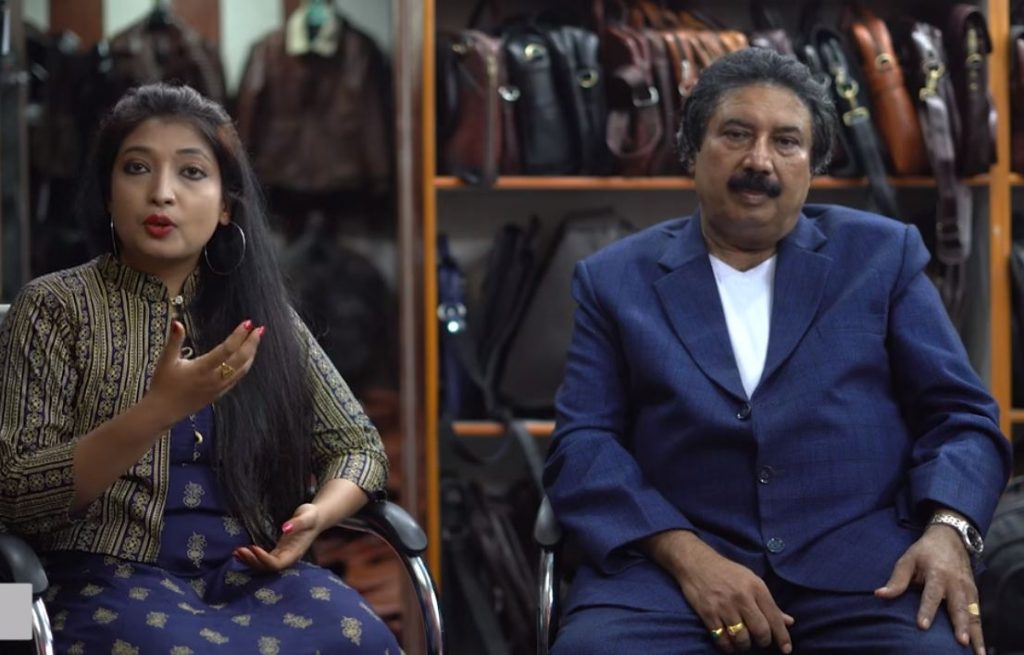 In 2010, Amit Shah started an outlet of Rhino Leathers in Durbarmarg as his business was growing. The demand in the market was increasing. Resources were increasing. Finally, he alone could not carry all these responsibilities on his shoulders.
It was then that he sought his daughter Elisa Shah's support. As soon as she finished her MBA at Kathmandu University, she joined Rhino Leathers. Her father says she made the enterprise more dynamic.
Now, Elisha handles almost all the work of the company. "My father was alone and there was a lot of work pressure. Rather than going abroad or getting into a job, I thought it would be better to manage our own business," says Elisa.
Rhino Leathers specialises in leather jackets. But, it also produces pants, skirts, shorts, bags, briefcases, keyrings, purses, caps, belts, gloves, laptop covers, mobile covers, and diary covers. It currently has three outlets operating in Kathmandu valley— Maitidevi, Durbar Marg and Patan.
Elisha says that at Rhino Leathers, customers can also customise leather goods according to their wishes. "We are providing quality goods at a low price. If a customer comes with a design, we will prepare the goods according to that design," she says.
The turnover and its popularity
Amit Shah started Rhino Leathers with Rs 100,000.
The business flourished because of the 100 per cent leather goods and good designs even made in Nepal. The company currently has around 80 employees. Elisha says that the business now has an annual turnover of around Rs 80 million.
Started in Nepal 20 years ago, this company brings raw materials from Sindhupalchok and surrounding areas. It also brings some of the materials from India, New Zealand, Pakistan and France also.
She informs that animal skins are used according to the goods to be made: the skins of sheep for garments, those of buffalo for bags and purses.
Rhino Leathers exports its products to the US, New Zealand, Canada, Australia, Japan, the UAE, the UK and some European countries.
---
This story was translated from the original Nepali version and edited for clarity and length.