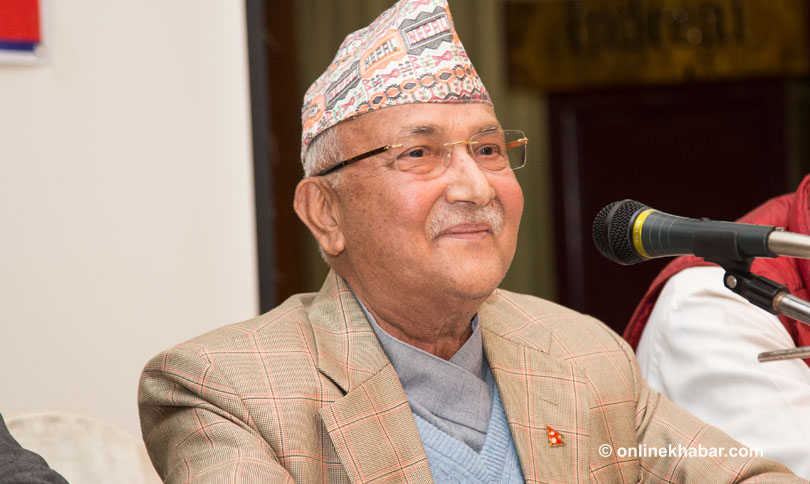 Chitwan, September 3
CPN-UML Chairman KP Sharma Oli has suggested that Prime Minister Sher Bahadur Deuba resign instead of kneeling down in front of India.
Remembering PM Deuba's statement in New Delhi that he would make efforts to amend the constitution less than a week after Parliament had rejected an amendment bill, the main opposition leader said the PM should have resigned instead to reporting to India that he could not work as desired by the neighbour.
Speaking with journalists at the Biratnagar Airport today, Oli said the statement was against national sovereignty and independence.
The leader was of the view that forces against social harmony and unity are working together against his party.
In another context, he said the Constituency Delineation Commission prepared its report under the influence of ruling parties and corrections would be made at an appropriate time.