The role of regional organisations in combating crises is significant. There are many examples of how various regional blocs have worked towards fighting crises and helping countries badly affected by them. The World Health Organization (WHO), during the Covid-19 pandemic, has been encouraging these blocs to be proactive. In 2016, the WHO lauded the African Union's role in controlling the Ebola epidemic. During the coronavirus pandemic, blocs like the European Union, African Union and ASEAN have also been praised a lot for their role in helping countries to deal with Covid-19.
However, SAARC and BIMSTEC, the blocs Nepal is associated with, have hardly done anything in the times when the countries associated with them needed them the most. In the times when the countries should have come together and shown solidarity, nothing much has been done as they have also failed to conduct the summits as both SAARC and BIMSTEC have remained dormant.
Why is so?
Missed opportunity
Rupak Sapkota, the deputy executive director at the Institute of Foreign Affairs (IFA) under the Ministry of Foreign Affairs, says that dealing with the coronavirus pandemic would have been easier had SAARC and BIMSTEC been active.
"We've been doing things the old way to deal with something no one has faced in recent times," says Sapkota. "Had BIMSTEC and SAARC been a bit active and tried to bring new ways to deal with the virus and help each other at times of need, things would have been easier for all. But, nothing like that happened."
Apart from a few meetings every other year, both these blocs have remained ineffective even prior to Covid-19. SAARC in its 35 years of existence has only been hosting summits and issuing manifestos.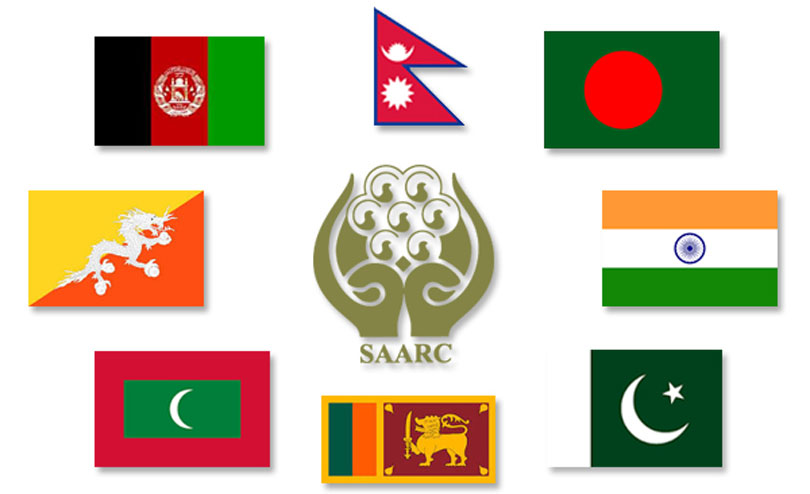 These blocs, especially right now, can do a lot. From providing each other with emergency health equipment and mobilising health workers in each other's country to purchasing vaccines in bulk. But, they remained inactive when the countries needed each other the most.
Experts in Nepal say these blocs can appeal to Covax and rich countries for vaccines along with managing medical equipment. A good example of that is the European Union which has been doing a tremendous job in combating Covid-19. With the motto of Team Europe, the EU has been working as one in a bid to control the virus from causing more damage. In the early stage of the pandemic, the EU focused on emergency response as it distributed health equipment and now its focus has moved towards vaccinating as many people as possible. It is also distributing these vaccines to countries with low GDP for free under the Covax deal.
Had SAARC been even half as active as the EU, things in South Asia would have been a lot better, say experts.
Shambhu Ram Simkhada, a former permanent representative of Nepal to the United Nations and ambassador to Switzerland, says that SAARC and BIMSTEC, if they wanted, could formulate a vaccine policy and prepare a framework to distribute the vaccines in an effective manner.
"When the bloc doesn't want to be effective, it's hopeless to expect theoretical things like these," says Simkhada.
Factors behind passivity
Both SAARC and BIMSTEC are completely inactive at the moment as people from all countries are talking about how the two blocs could shape the future of South Asia if they worked towards the development of the region.
In a meeting of SAARC health ministers, Indian Prime Minister Narendra Modi had talked about free entry to health workers from SAARC nations and an air ambulance service which would be helpful as it would help each other in times of need.
On March 15, 2020, Modi had also talked to leaders of SAARC nations about revitalising the bloc. But, the talk never materialised as even a talk of an emergency fund to help during the pandemic faded away as the pandemic spread across South Asia.
Simkhada feels that SAARC and BIMSTEC have failed to live up to their ideals during a time when the countries needed them the most.
"These blocs in South Asia are hardly effective," he says.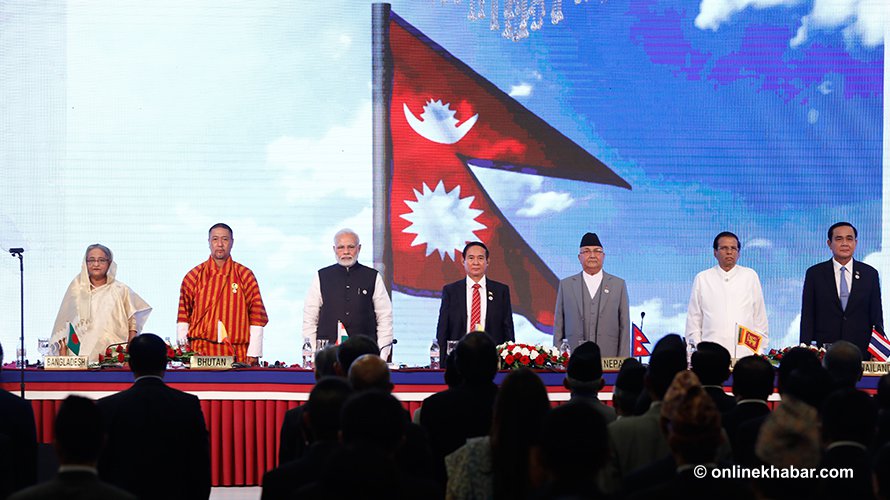 Simkhada says three factors play a huge role in a bloc to be effective. The most important factor is the belief that the bloc will help the respective country. The second he says is the formation of a secretariat which includes members from all the countries. Lastly, he says that the leadership of the bloc should be given to a person who is not selfish and wants to create a change in a region.
Last week, in a public programme, Prime Minister KP Sharma Oli stated how SAARC was no longer relevant. As SAARC has not been able to hold a meeting and with India not willing to go to Islamabad in Pakistan for the meeting, Oli also said Nepal would be more than willing to host the meeting.
BIMSTEC, like SAARC, is in a similar state. A minister-level meeting was held in April, but officials say that the coronavirus pandemic was not discussed in the meeting.
Other blocs around the world have been conducting these seminars online while some have been doing it in person where they discussed new projects.
Sapkota from the IFA blames local tensions between countries in the region for both SAARC and BIMSTEC being ineffective.
"The manner in which South Asia has handled the pandemic is shocking," says Sapkota.
Both SAARC and BIMSTEC had not been as active even before the coronavirus pandemic. The pandemic, according to experts, has almost killed an already bruised blocs as BIMSTEC has not had a seminar for the past three years. SAARC's state is even worse as the last SAARC summit was held in 2014.
China's new role
As the two blocs have failed, China has tried to step up and help South Asian nations in times of need. In the past year, China has talked about combatting the pandemic together with Nepal, Sri Lanka, Afghanistan, Pakistan and Bangladesh. China, which has been helping these nations financially, has been talking about an emergency storage plant for vaccines. But, for that to happen, the countries need to be a bit proactive and cooperate with China, says Sapkota.
"China wants to help. But, with India and China tussling with each other, other countries haven't been able to support China in this initiative fully," he says.