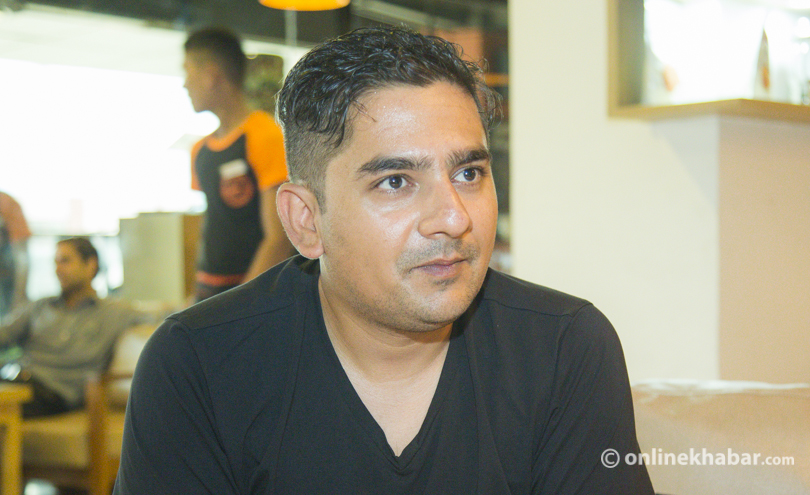 Aashish Adhikari 'wasted' eight precious years of his youth from 2003 to 2011: He gradually lost concentration in his studies after he began classes at a management college in Kathmandu. He was looking for excuses to leave. Soon, he understood that unstable politics and the Maoist insurgency were reasons enough for his middle-class family to send him to a college abroad.
Then, in 2004, at 21, he applied for a United States visa, but his application was rejected. He even argued with embassy officials during the second interview and secured the visa to fly to Texas. "I then joined an undergraduate course in marketing at a Texas university, but never got into studies," Adhikari remembers.
In 2007, his apartment caught fire and he found himself depressed. The result: he failed to complete the four-year course in seven years; he earned the dubious title of 'double dropout'. Neither could he earn dollars nor acquire permanent residency status, which most Nepalis there want desperately.
"I just felt dashaa laagyo (misfortunes haunted me) as there was nothing I could hold on to," Adhikari shares, "My family members and friends wanted me to continue living in the States and try my luck again. But, I already had enough as early as in 2007."
"It was also because the university could not meet my expectations. I had spent so much money to get enrolled and they taught me the same thing I was taught in the BBA programme here," he begins in a frustrating tone but ends with a surprising revelation, "Therefore, I was into studying myself, more than any course could teach me during my States years."
Back to square one, but quite more
Finally, he decided to return home without making his mind about what he would do here.
"That is why when my friends asked what I would do after returning to Nepal, I would just get irritated and would tell them that I was going to sell newspapers every morning," he says, "In fact, while repeating this answer to many, I had already calculated how much a newspaper seller can earn if he works the hardest possible."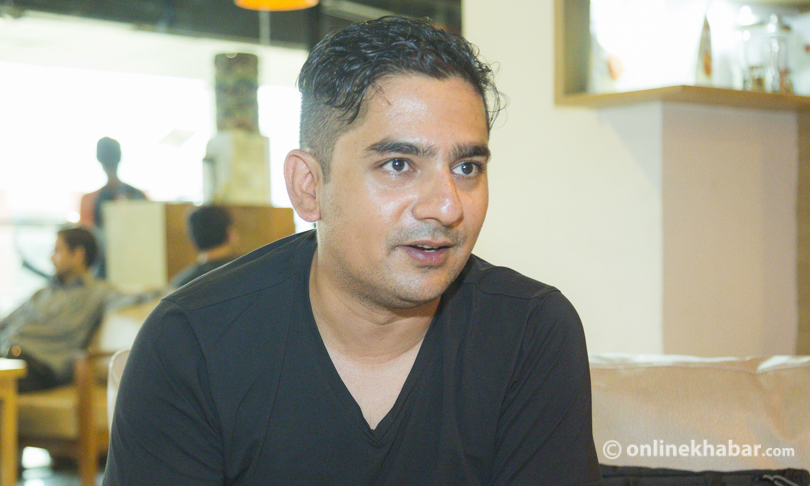 While returning to Kathmandu, he met some other Nepalis on the plane. He talked to them in Nepali while he was at the Hamad International Airport in Doha and it drew the attention of a security guard on duty there.
Adhikari just knew from the guard's gaze that he was a Nepali and he was decoding what they were talking about. As he had quite a few hours to spend in transit at the airport, he talked with that guard as well.
"I was quite shocked to know that almost half of security guards serving at the airport were Nepalis," he shares, "Then, I asked how much they earned. He said: Rs 15,000 to Rs 40,000 a month. Then, I began wondering if earning this much money in Nepal itself is impossible for these people. The answer was a definite no."
The incident, he believes, helped him get into what he is doing today.
Adhikari today owns Redmud Coffee, one of the most popular chains in the city. He began the business in December 2012 with an investment of around Rs 2 million and today the company's paid-up capital has reached almost Rs 30 million.
One third of that is the investment his company secured from a Dutch investor Ton aan de Stegge.
"All the money that I invested in the beginning was borrowed," he says, "In fact, it was that debt that motivated me to invest all my life into this business. Else, I was not a person to get serious about anything like this."
Adhikari bought a coffee shop in Thapathali, renamed and redesigned it. There were three staffers working at the shop, but he fired one of them so as to cut costs; he took the job himself.
"People may not believe it, but I did everything from cleaning tables to washing dishes in the beginning," he shares. Later, he added outlets in Jhamsikhel, Gairidhara and Naya Baneshwor. Today, his company employs more than 70 people.
Social mindfulness
Coffee is not a native drink to Nepal. Yet it has become quite popular among the 'yuppies' in the country. Hundreds of coffee shops dot the city and everyone is drinking various forms of coffee.
So, what makes Redmud stand one out? Adhikari's one-phrase answer is: "social mindfulness."
"You know many NGOs and INGOs have invested millions of rupees in agriculture in Nepal. It has already been proven that our soil is fertile enough to produce coffee. Yet, the coffee production is not sufficient in the country. Nepal so far has been able to produce only 25 per cent coffee of its estimated capacity," he explains what he means by the term, "We want to work with local communities to make use of the potential and make changes in their life."
According to Adhikari, coffee can be produced in 41 districts of Nepal. Nepali coffee is unique in the global market because it has less caffeine contents, but has stronger aroma and flavours. Because we do not have sufficient equipment and technology to roast and process the beans, it also affects the taste. But this also makes our coffee peculiar, he shares.
"As the country of mountains including Mount Everest, Nepal's image in the global agriculture market is so strong and impressive that tagging 'Made in Nepal' in the packaging is enough to boost our sale significantly," Adhikari claims.
The entrepreneur, in the beginning, had thought of producing coffee by himself. But, later he realised it was not his cup of coffee and a single person or group cannot do everything in a business. International experts and mentors he met during the Rockstart Impact Accelerator programme in 2015 helped him refine his business strategy.
The Netherlands-based programme selects 10 startups from Nepal every year from among applications and helps them grow further in both quality and volume. In fact, it was Rockstart that helped Adhikari secure the foreign investment.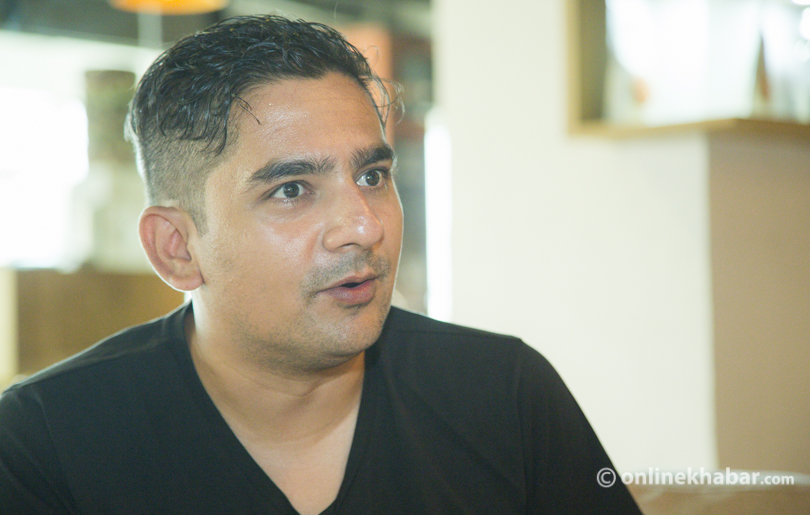 Now, his focus is on collection and marketing of Nepali coffee, first in Nepal, and then in the international market.
But there are some problems in coffee farming in Nepal.
Farmers need to wait for three years to harvest the first yields. "If they have been cultivating other crops and selling them every season to make living, the farmers might hesitate to take up coffee. Those who have alternative means for living and have enough patience to wait for three long years can only try their hands at this business."
To implement the vision of his social mindfulness, Adhikari is collaborating with some youth who have studied business management and agriculture and these people are establishing coffee collection centres in various parts of the country.
"Just recently, one of my partners has found that there are some coffee plants in a village of Okhaldhunga district as an NGO had distributed them to the farmers earlier. But, as soon as the NGO's project ended, the farmers also did not care about these plants anymore and their goats are eating up the leaves today," he shares with a hopeful smile, "This young man says he will make farmers aware again about benefits of the business and run a collection centre nearby and I have assured to support him."
Moving upward
In 2016, Redmud has opened a seasonal store in Manang district of western Nepal. It is located at an altitude of 3,519 metres and Adhikari claims it is the coffee shop located at the highest altitude in the world.
The Annapurna Circuit, one of the most popular trekking routes among foreigners in Nepal, passes through this place, hence the shop aims to serve trekkers.
"I am currently exploring the connection between Nepali coffee and tourism," he says, "Therefore, I am trekking to different parts of the country for next few months."
"I learned a lot in these first five years and will continue building on my knowledge in the years to come," he says.
Of late, Adhikari's success in the business has made him a strong opponent of foreign employment that many Nepali youth have been attracted to. "If you go abroad to study or on vacation, I have nothing to say; but if money is what you want, you have more opportunities in Nepal itself, provided you should be ready to work as hard as you work abroad."
And now, he just wants to prove that what he believes is right.