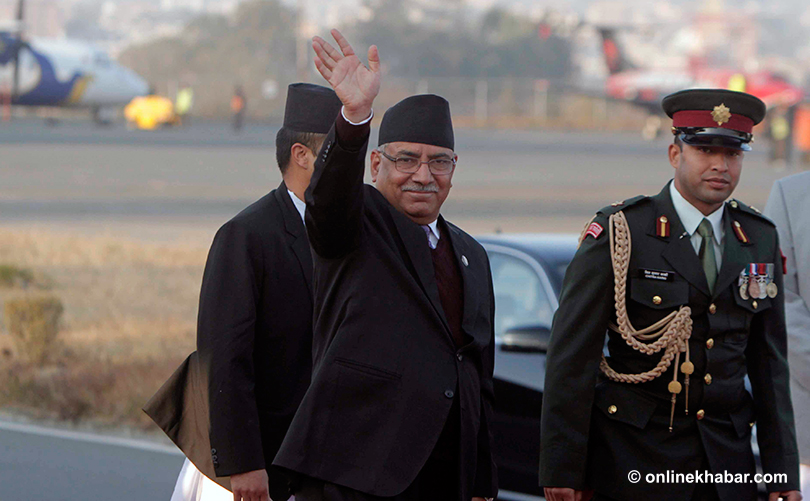 Kathmandu, March 22
Prime Minister Pushpa Kamal Dahal 'Prachanda' who is to embark on four-day visit to China says re-opening the Tatopani trading point near the border with China is also on his agenda for talks with President Xi Jinping.
The Prime Minister, who was speaking truck entrepreneurs from Sindhhupalchowk, a district bordering China on Wednesday afternoon. The entrepreneurs have demanded that the Prime Minister take the initiative to open the trading point, which has remained closed since the April 2015 earthquake.
Prachanda expressed confidence that the trading point will open after he returns home from Beijing next week. Entrepreneur Arjun Bahadur Sapkota said the Prime Minister has committed to taking up the issue with Xi during a meeting on Sunday.
Over 1,500 containers that were transporting goods from Tatopani have lost their use following the closure of the trading point, the entrepreneurs told the Prime Minister.