As a singer in Photo Firimma, Rachana Rimal's voice was loved by many and she got very popular. She started getting offers for one song after another. However, Rimal was not in Kathmandu to record those songs.
This was 21 months ago. It had been some time that the lockdown was imposed after the Covid-19 spread. Rimal had gone back to her home in Chandragadhi of Jhapa shortly after her song was released. So, to everyone who offered her songs, she would assure that she would be back soon.
Finally, she came back to Kathmandu and swiftly started recording the songs as scheduled. With new songs, she got new offers too.
In the run up to Teej, an important festival for Hindu women, in July 2020, she sang and acted in Aayaun Cheli. Her song again was loved. She began recording three to four songs one day. Since then, Rachana Rimal has been more popular and busier, setting herself as an example of an emerging star that has a long road ahead.
Quick fame
Rachana Rimal's songs Mineral Water, Pahilo Palta Bhet Huda, Sunana Piyari, Chahanchhu, Paani Chhamkine, Bhana Saila got popular and she even got the chance to sing Unko Preeti with Pravin Bedwal, which was written by national poet Madhav Prasad Ghimire with Narayan Rayamajhi's music.
However, it has not been long since Rimal started her musical career. In less than two years, her voice has been featured in more than a thousand songs. Rimal's quick and early success, at 18, is truly enviable.
As the music industry is also reviving post-lockdown, Rachana Rimal is now equally busy on stage. In all of December 2021, she was busy with fairs and festivals.
No matter where she performs, Rimal shares she has received the utmost love from the audience, and her fans who travel long just to meet her, take photos and give her gifts. "Recently, someone came up to me and said they walked five hours from Taplejung just to meet me. One sent me a fruit basket from Taplejung, another from Simara sent me a box full of noodles. In Dubai, they even gifted me lockets, bags and perfumes. Such affection from fans makes me happy and encourages me to do even better."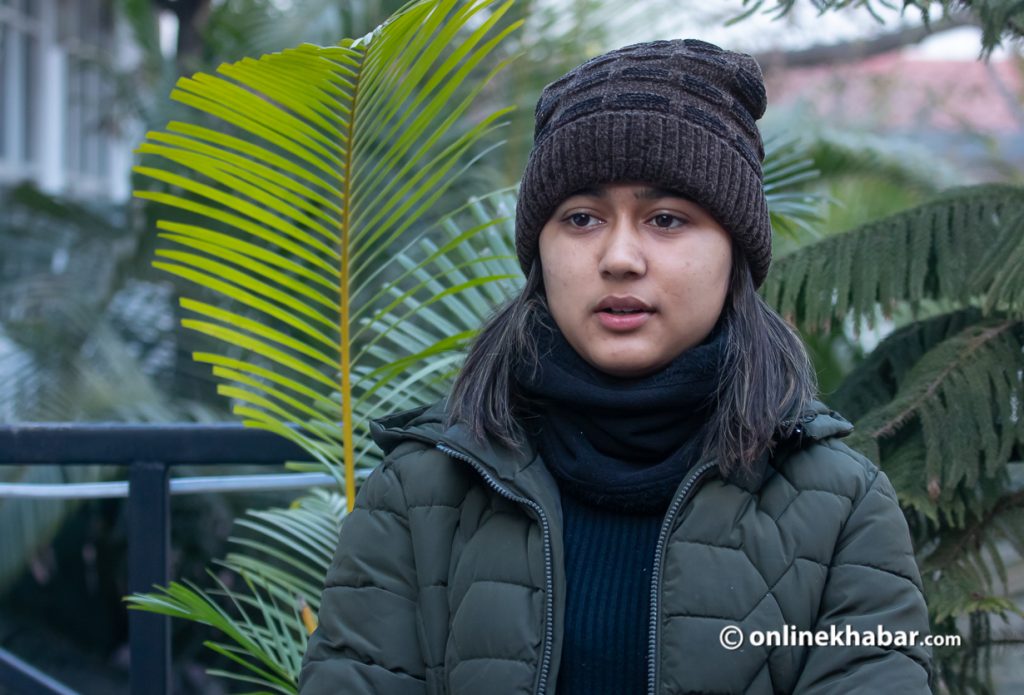 Early days
Rachana Rimal is the second child of her parents. Her mother used to sell snacks in a mobile shop. Her father was previously employed abroad. Now, he drives an autorickshaw back home. Her parents always supported her in singing.
She started singing hymns from an early age; she was passionate about it. People would even give her money for singing well. At four, she participated in the school's singing competition and bagged the first prize. Then teachers trained her and took her to inter-school competitions, which she won easily. "That time I got a diary and Rs 500 as a prize. After that, I felt like I could really sing."
When her father brought home a touchscreen phone, she would take it to her neighbour's house with wifi and download her favourite songs. She learned to sing, listening to songs of Tara Devi, Aruna Lama, Bhaktaraj Acharya and other popular songs of that time.
A dance teacher at the school loved Rachana Rimal's voice, so she would ask ninth-grader Rimal to sing often and, even record her singing on her phone. In an online group, the teacher would post those videos which would garner positive reactions. Rimal would be thrilled every time the teacher showed those feedback.
In a competition by the group, Rimal won the highest number of likes and comments on her video, posted by the same teacher. In the prize, she won a harmonium. Then, she accelerated learning music.
Rimal would take turns, and help her mother in her shop. While making chatpate, she would hum songs and serve customers. One day, some YouTubers reached there and interviewed her. They posted her videos and presented her as 'Chatpatewali Singer' which was well-received by the audience.
Turning point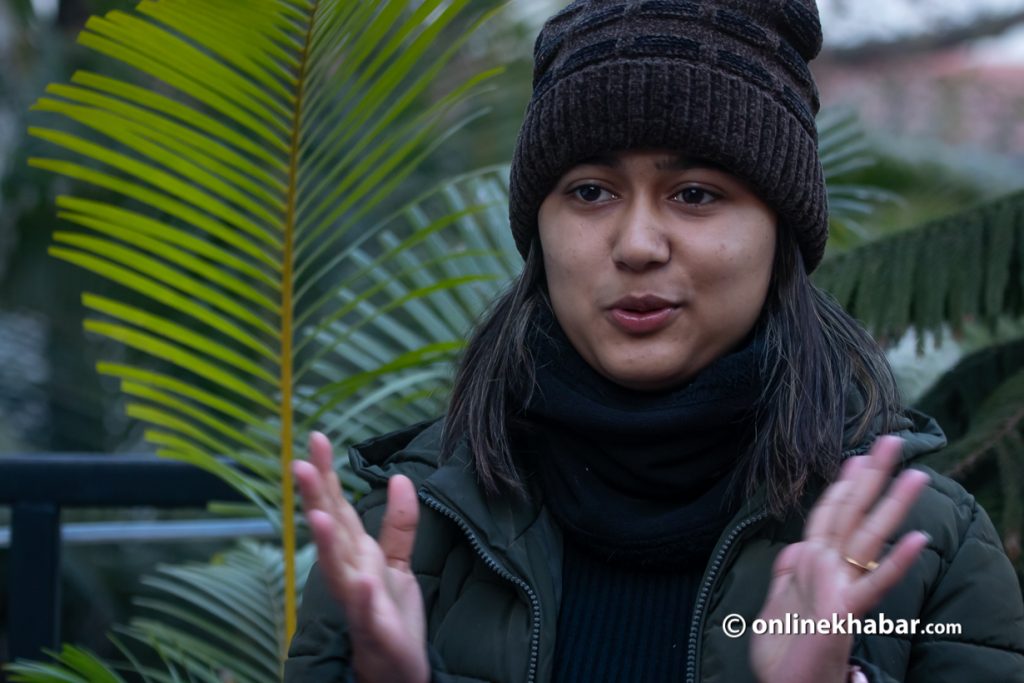 There were many videos of Rachana Rimal singing on Facebook. One day, musician Basanta Sapkota stumbled on one such video, instantly liked it and sent her a friend request on Facebook. He messaged her, saying, "Your voice is very good. We have to work together soon."
This sent Rimal on cloud nine.
Sapkota called her to Kathmandu to record a song. She came to Kathmandu with her father and recorded Rumal Chino that was penned and composed by Sapkota. At that time, she was studying in class 10.
Meanwhile, she would frequently read the comments that would suggest she should audition for Nepal Idol. As a fan of the show, Rimal already had that dream. So, she got the information and went for an audition. Leaving behind hundreds, scoring the highest votes three times, she reached the top eight but that was the end of her Nepal Idol journey.
Yet, Rachana Rimal's musical journey accelerated.
After Nepal Idol, those who knew and loved her grew exponentially. She shares that she got the opportunity to sing in Photo Firimma because of that love.
Shishir Bhandari was preparing for the new song and posted a status on Facebook asking which singer would be right to sing the song. Rimal adds, "I had just been eliminated from Nepal Idol. And, many people mentioned my name in that status. And from there, I got the song."
The road ahead
Rachana Rimal never thought she would reach a place like this. "I simply wished that I would sing some two or three songs. Even in Nepal Idol, I thought I would get two or three songs only. Never had I thought I would be this busy and get so much love from the audience."
People do not just like her singing but are fans of her innocent yet witty answers too. Many, however, have also trolled her for the same. "Many laugh at what I have said; others like it. I speak whatever comes to my mind; it is not calculated."
As of now, the rising star has also sung in Dhurmus-Suntali's movie Ma Ta Marchhu Ki Kya Ho. She dreams to give her life to the field of music and singing in other movies too. "I will sing as much as I can while I am alive and give good music."
Rachana Rimal is now preparing to study music in Kathmandu. "I am thinking of studying music at the Lalit Kala Campus. Formal education is as important as a career."
Meanwhile, she has started learning under Chandi Prasad Kafle, a guru of many singers and musicians.