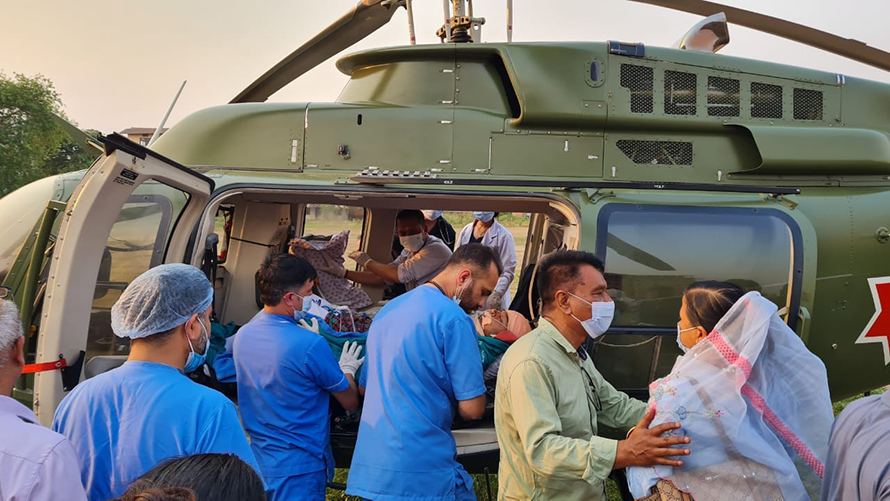 Kathmandu, May 2
Rastriya Swatantra Party president Rabi Lamichhane's driver Dil Bahadur Thapa aka Shambhu succumbed to injuries on Tuesday, 15 days after he was found falling off a rooftop in Chitwan.
Mediciti Hospital says Thapa died during treatment at 1:35 pm today.
Thapa (39), a resident of the Bahrabise municipality-3 of the Sindhupalchok district, was found lying on the ground after falling off the house at around 4 am on April 17. With critical injuries on his head and one leg, he was rushed to the College of Medical Sciences in Bharatpur, which referred the case to Mediciti Hospital.
Thapa and Kaluram Rajbanshi, the driver for RSP general secretary Mukul Dhakal, were asleep on the rooftop of a house last night.
Police are looking into the case.