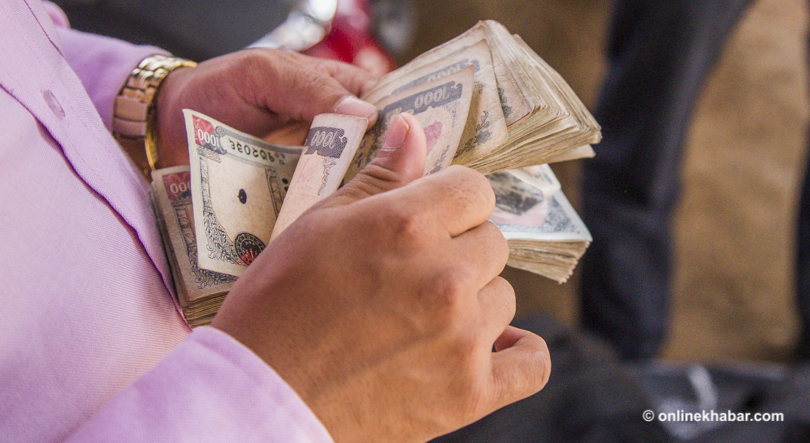 Kathmandu, January 26
As of the end of 2022, a Nepali citizen has to carry a public debt burden of Rs 68,755, according to a recent report from the government.
The Ministry of Finance says the country's public debt amount stands at Rs 2 trillion 7 billion and 130 million as of December 15, 2022. If this amount is to be divided by the country's population as per the 2021 census preliminary report, a Nepali owes the donors Rs 68,755.
In the five months (mid-July to mid-December 2022), the government reduced the amount of public debt by around Rs 7 billion. But, officials say this is not because of the improving economic status but the government's failure to attract creditors.
Nonetheless, the report says commitments for foreign aid–including both credits and grants–are encouraging in this period.