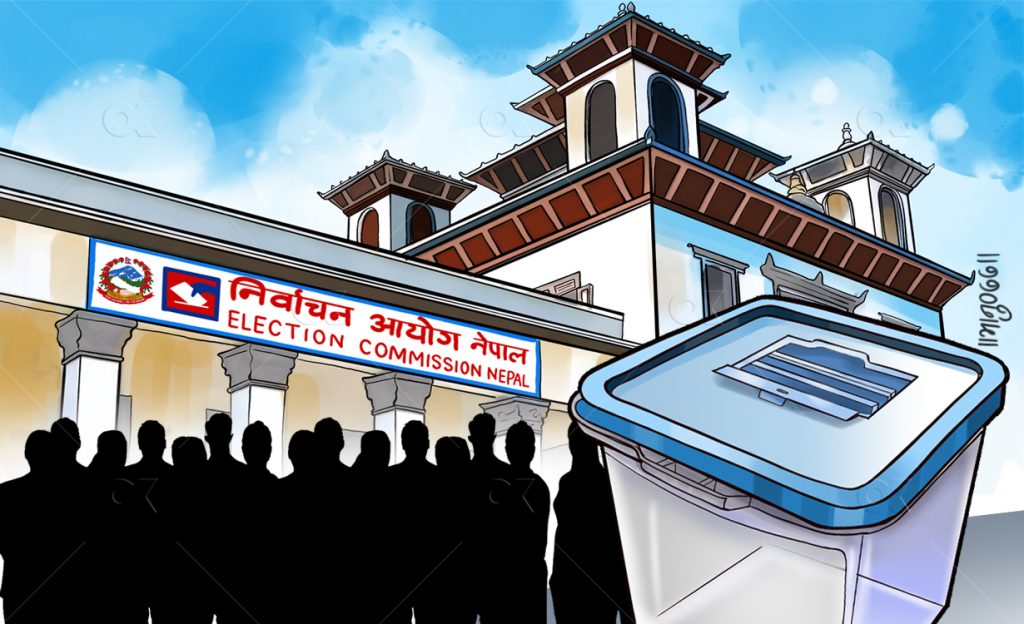 Kathmandu, December 11
The Election Commission has given political parties two days from Sunday to make corrections to the proportional representation list of lawmakers submitted by the parties.
The political parties have until Monday evening to correct and submit the names that do not match the closed list sent to the commission before.
According to the schedule of the commission, the parties submitted the names mentioned in the closed list on the proportional side to the election commission on Saturday.
The commission will accept the list submitted by the parties on Saturday only after its investigation.
According to the Election Commission, the inquiry into the names has started. Shaligram Sharma Paudel, spokesperson of the Commission informed that parties will have to resubmit the list if it isn't according to the cluster.
The commission will check if women, minorities and backward classes are represented on the proportional representation list sent by the political parties.
The commission says the final report will be submitted to the President after the investigation and verification of the proportionality principle.
According to officials at the commission, preparations have been made to submit the report of all the results of the House of Representatives and Provincial Assembly elections to the President on December 15.