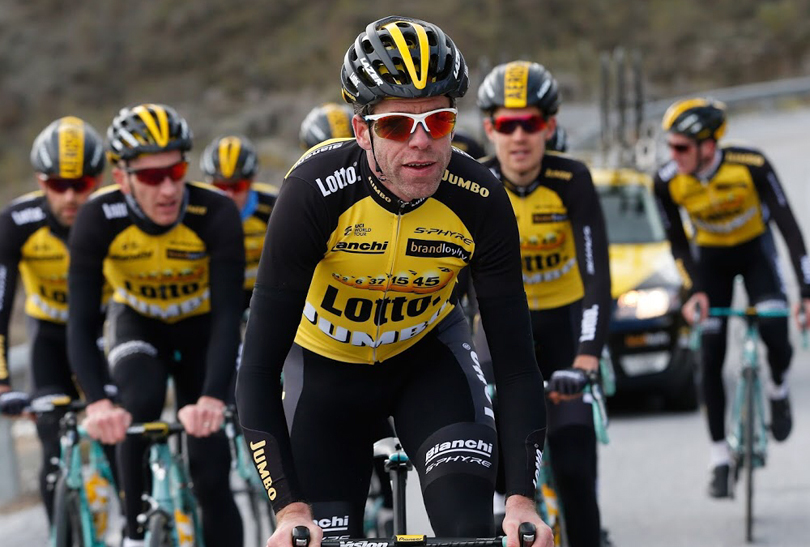 Kathmandu, November 10
Professional cyclist from the Netherlands Bram Tankink is coming to Nepal this week for a cycling event in which he will raise funds to illuminate some popular tourism destinations in the country with solar power.
"It will be my first visit to Nepal; and I am very excited to join a benevolent cause that would promote tourism business in the beautiful country," Tankink says in a video interview with Onlinekhabar.
According to the professional racer, he has only reached an altitude of around 2,500 metres on the wheels and around 5,000 metres on foot so far. "Though I do not know exactly how high I will be riding in Nepal, it surely will be higher than what I have been so far. Therefore, I am looking forward to the journey with enthusiasm and excitement."
Nepali solar energy company Gham Power in collaboration with One to Watch will host the event in which over a dozen cyclists will follow Tankink around the Annapurna circuit.
Tankink says he will land in Kathmandu with a group of 17 Dutch investors on November 10 and the group by the end of the journey will announce a fund to install solar energy system in selected places of the country that have a promising tourism potential.
"I have to look at my papers to tell you what these places are, but I have been told that these areas are already popular or likely to be popular among foreign tourists visiting the country," Tankink says, hoping his project will help locals get more empowered to welcome tourists and uplift their lifestyle.
One to Watch informs that the project will cover few places including Rubi Valley of Dhading and Manaslu region.
Tankink says he was, in communications with One to Watch, planning and preparing for the event for last one year.
During the sojourn, the team will host a press briefing after the journey; and will hold multiple meetings with Nepali entrepreneurs and other stakeholders about possibilities of promoting solar energy in the country.
Tankink says he sees a great future for solar energy and he already installed solar panels on the roof of his house in 2011.
The 38-year-old racer is soon approaching the end of his professional cycling career and wants to establish himself as a professional impact investor.
"In recent years I have become more aware of the opportunities and the need for investing in clean energy. Almost all professional cyclists develop exercise-induced asthma over time, me too," he says, "This is enhanced by air pollution in urban areas. It made me realise that we need to invest in clean energy and electric vehicles."
He will return to the Netherlands on November 21.