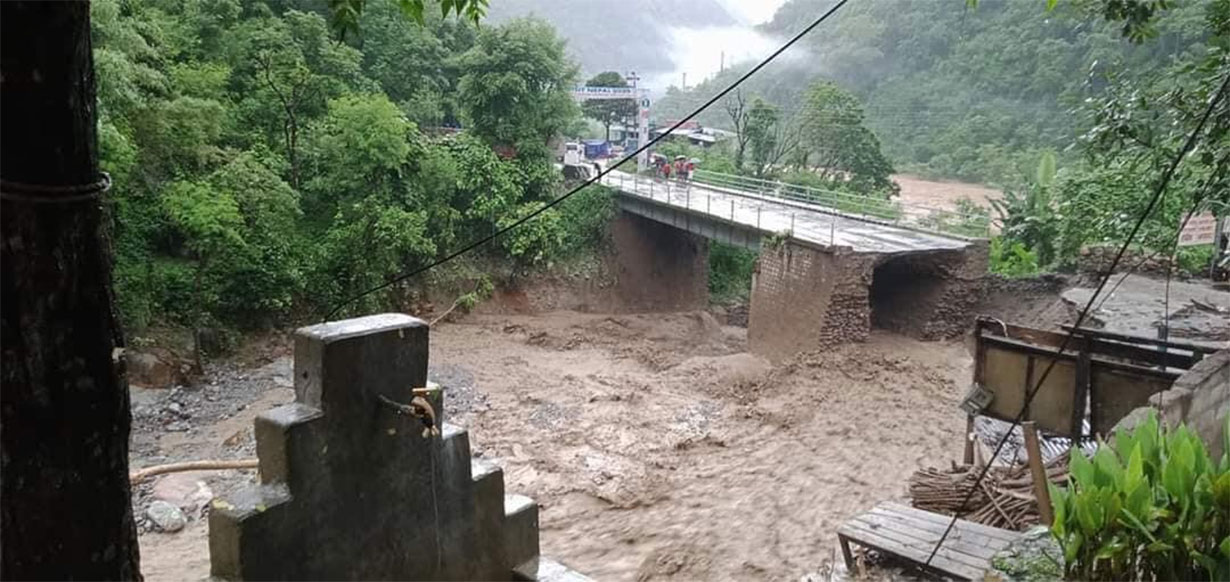 Kathmandu, July 20
A bridge over Maulakhola that borders Dhading and Chitwan districts has collapsed due to a flood caused by incessant rainfall, on Monday afternoon.
Following the incident, the Prithvi Highway, the most significant route to connect Kathmandu to the rest of the country, has been obstructed.
Officials in Dhading say several other floods and landslides have obstructed the highway at other points also. A tipper has been washed away in a flood at Thadokhola, near Mauwakhola, according to the District Police Office.
The biggest of the landslides on the highway is at Phurkekhola.