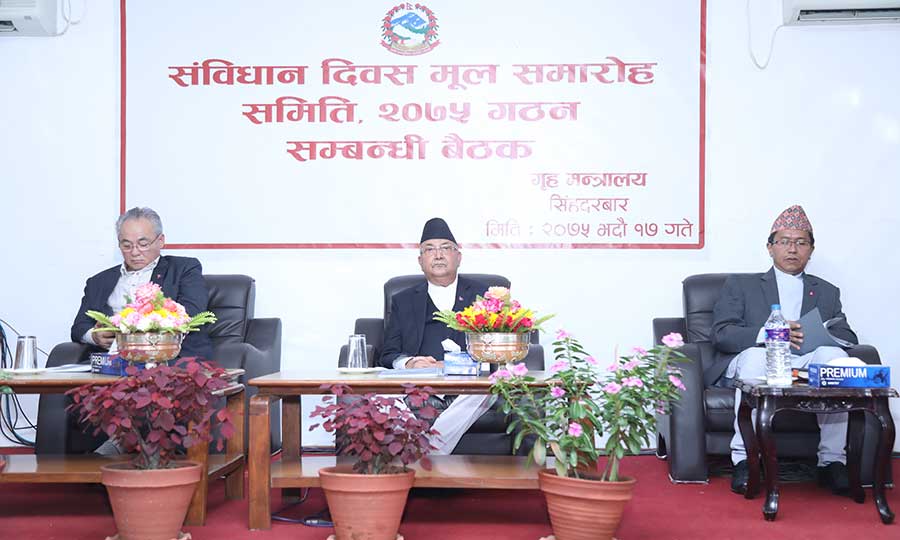 Kathmandu, September 2
Prime Minister KP Sharma Oli has directed Nepal Telecom to reduce the tariff of various telephone services, at least for one week, on the occasion of Constitution Day.
Nepal is celebrating the Constitution Day on September 19, commemorating the promulgation of constitution by the people-elected Constituent Assembly three years ago.
During a meeting of the Constitution Day Main Organising Committee hosted by the Ministry of Home Affairs today, PM Oli said reduced price would help people celebrate the occasion more enthusiastically.
Meanwhile, he also directed local government, academic institutions and other organs of society with mark the day with enthusiasm and vigour. He added the Constitution Day should not be limited to just a government celebration.
"It is everyone's day. This is the day on which all Janajatis, women, Dalits and people from plains, hills and mountains should celebrate," he suggested, "All ethnic groups should demonstrate their cultural costumes and other shows on this day."