The UCPN-Maoist will be the country's largest party in two years, if the party Chair Prachanda's words are anything to go by. Prachanda claims that the departure of his deputy, Baburam Bhattarai, will strengthen the party further.
During interactions in different districts, I found party cadres very excited, Prachanda told Onlinekhabar. On his return to Kathmandu from a visit to different districts, where he conducted training camps, the Maoist said: Nepali Congress and CPN-UML leaders are now saying to me that Maoist cadres have started roaring.
According to Prachanda, two factors will make the Maoist party the largest party in two years. First, the standing of the Maoist party has increased because of the role it has played in national politics. Second, efforts are on to unite several Maoist breakaway factions.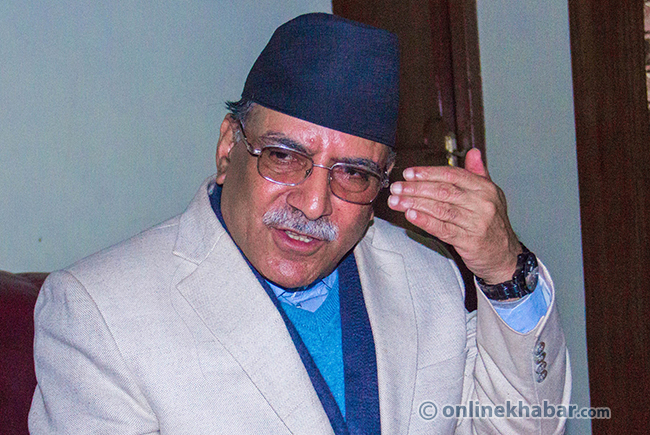 Prachanda said: I will now focus on strengthening the party's organisational base. For the past few years, I had not been able to focus on this task because of the constitution-making process.
He refuted claims that Madhesh sympathesises with Baburam Bhattarai. Ram Chandra Jha and Ram Kumar Sharma — who are now with Bhattarai's new force — had joined the UCPN-Maoist for gains, he said, adding: They quit the party as they got nothing.