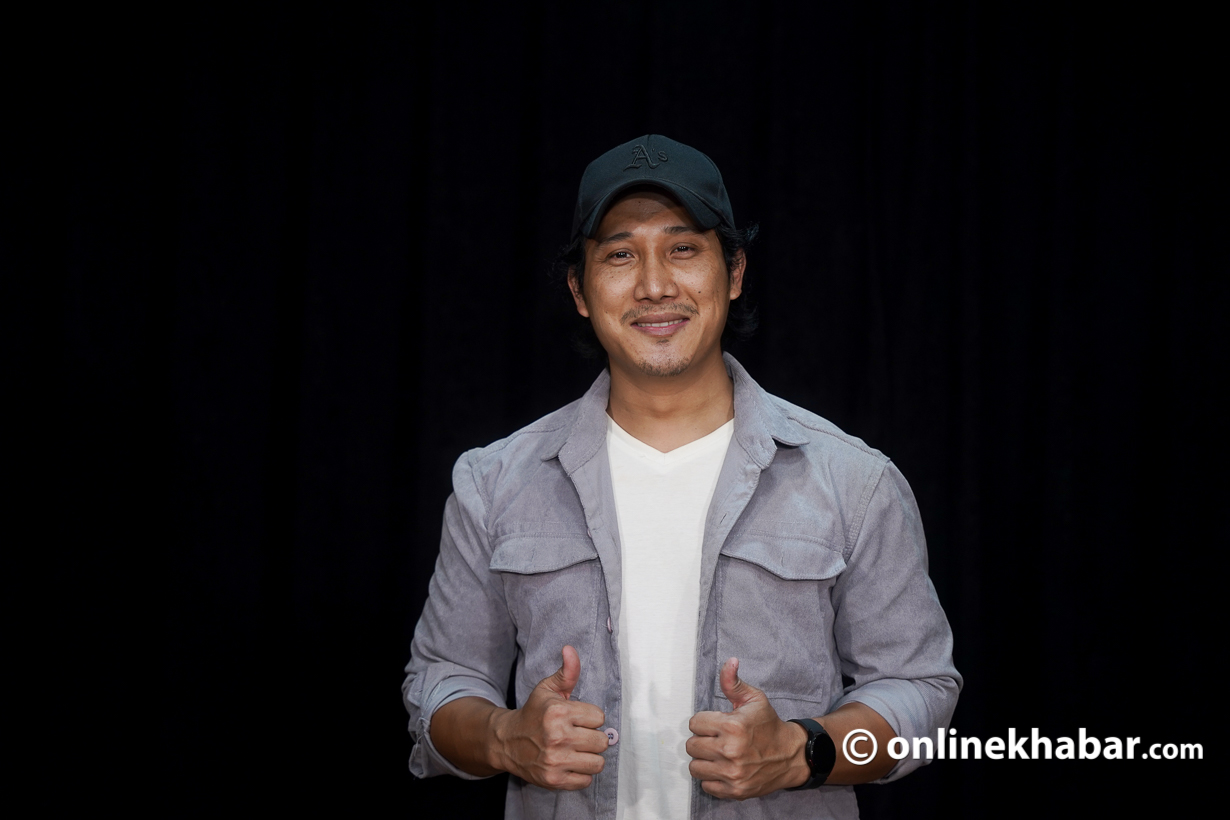 Prabhat Lama, 34, stole the show at this year's Gaijatra programme. His caricatures and knack for cracking jokes at just the right moment had the audience in fits of laughter.
The way he depicted Mahabir Pun, the founder of the National Innovation Centre, as Ahabir Pun was met with great appreciation. It was only Manoj Gajurel who dared to do this in the past. However, there stood a young man, causing waves of laughter to sweep through the audience, ensuring that they would remember him for years to come.
Prabhat Lama has been a prominent figure in the comedy scene for quite some time. Renowned for his caricatures, he is a highly sought-after comedian in Nepal. Leading up to the event, he was uncertain about whom to caricature for the show. While he had a few options in mind, it was when he impersonated Mahabir Pun in front of Gajurel that the choice became clear.
"The response I received from Manoj dai was great. He told me my voice matched and I should work on the character. After trying out the character in the digital Gaijatra, and receiving positive feedback, it was decided that I would perform it on stage as well," says Lama.
There were a few who were not sure. Caricaturing someone like Pun, who has earned the respect of many as an innovator and a visionary, would have to be done well. Lama, however, was clear about how he wanted to do it and understanding the matter at hand prepared a skit in a manner which would honour home.
"I just wanted to pay homage to one of the great Nepalis of the current time," he says.
Prabhat Lama was concerned too. He was unsure if Pun's speaking style would manage to attract the attention of the audience. He did not want to bore people. If he did, he would have failed as a comic.
His fears never materialised. The public adored it. The way he portrayed Pun's character garnered applause from everyone. Looking back, Lama feels a sense of pride and hopes that experiments like these will continue to be appreciated by the audience.
Life of comic
Prabhat Lama has had a fondness for comedy since he was a young boy. It was during his school days when he witnessed comedian Manoj Gajurel impersonating famous people during the Gaijatra programme. Lama wanted to emulate Gajurel. He knew if he worked hard, he could do the same and soon started to try his hand at it.
Another comedian who inspired him is Kamal Gaule. Lama used to listen to Gaule's Gaijatra cassette, which further fueled his passion for comedy. As a result, during school events, he would always make people laugh. Even when performing on stage at school, he would often opt for funny songs while dancing.
Although his interest in comedy had been present since his high school days, after finishing high school, he pursued a career as a radio presenter.
"At Radio Audio, the audience appreciated my mimicry of former king Gyanendra Shah and journalist Rishi Dhamala. This encouragement propelled me to transition into comedy. Working in media also provided me with valuable information that I incorporated into my comedic acts," says Lama.
Later, comedian Raja Rajendra Pokharel approached him with the idea of doing a comedy show, leading to the creation of Nepali Comedy Show. His involvement in the show significantly bolstered his reputation in the comedy scene. Subsequently, he took part in Comedy Champion Season 2. Although he did not achieve the desired outcome, not advancing beyond the top 15 selection, the show did help introduce Prabhat Lama to a wider audience in the comedy field.
After gaining this experience, Prabhat Lama decided to shift his focus entirely to comedy, leaving behind his career in the media industry. He joined the Comedy Hub led by Kedar Ghimire, also known as 'Magne Budha', a project initiated and hosted by Rajendra Pokharel.
Among the diverse characters he portrayed, his impersonation of Keshav Sthapit gained him considerable fame.
"I received a positive response after performing the role of Keshav Sthapit," said Lama.
The roast culture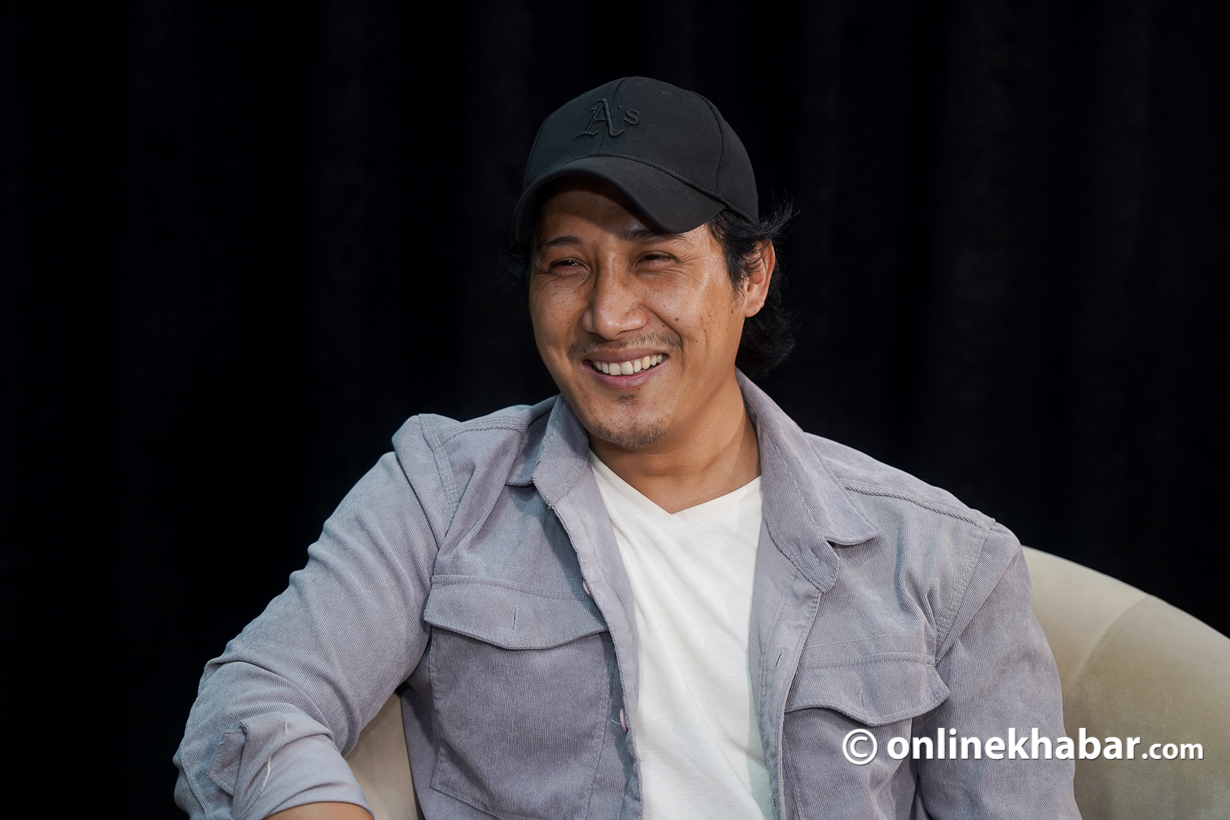 Prabhat Lama is confident that the Nepali comedy scene is on the rise. However, he also observes an increasing tendency to use the guise of 'roasting' as a means to deliver insults.
"Nepali comedy is thriving, with numerous comedians entering the field. However, this influx has also brought about certain distortions, such as the prevalence of more insulting acts masquerading as comedy or roasting," says Lama. "Nevertheless, the audience's understanding of content has advanced, and they no longer find indirect satire as satisfying as before. Nowadays, comedians need to employ direct roasting to captivate the audience during the show."
Presently, Prabhat Lama, who is engaged in Mundre's Comedy Club, expresses that despite Nepal being the Federal Democratic Republic, there are occasions when comedy needs to be exercised with caution and limitations.
"When we have to filter things, our ability to crack good jokes fades. Things are not like this abroad. Foreign comedians do not have to filter the content but we have to which is not good I feel," says Lama.
He emphasises the importance of respecting the institution, noting that satire should focus on individual tendencies rather than targeting the institution itself. He acknowledges that, for now, the only option is to await the passage of time for a resolution to this issue.
"We need to be true to ourselves and carry on doing this," he said.
---
This story was translated from the original Nepali version and edited for clarity and length.