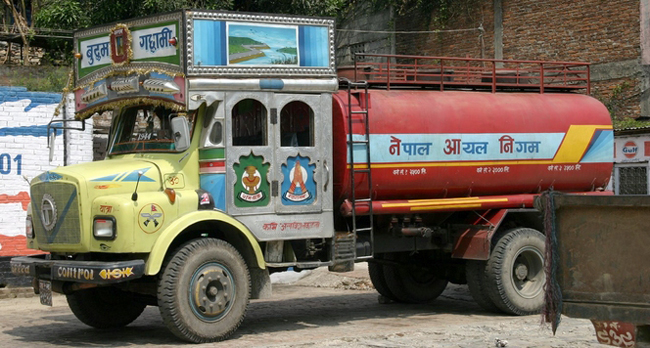 Janakpurdham, November 20
Police have recovered a tanker belonging to Nepal Oil Corporation, which was missing since Monday, in Ramaiyama, Kshireshwarnath-1 of Dhanusha district. The tanker was reportedly hijacked from Lahan of Siraha district.
Province 2 police chief, DIG Pradyumna Karki, says the tanker was found at the place around 10 km south of Dhalkebar on Tuesday night. The tanker was empty when found, and police say they do not know who stole the oil where.
The vehicle (Na 4 Kha 4163) was heading to Biratnagar of Province 1 after loading 20,000 litre diesel at the NOC depot in Amalekhgunj of Bara.
Meanwhile, police have suspected that the driver Ram Dev Yadav and his assistant Umesh Yadav might have orchestrated the 'hijacking' drama to steal the oil. Hence, they have been arrested and further investigation is underway.
On the other hand, the NOC has also formed a panel to look into the case.