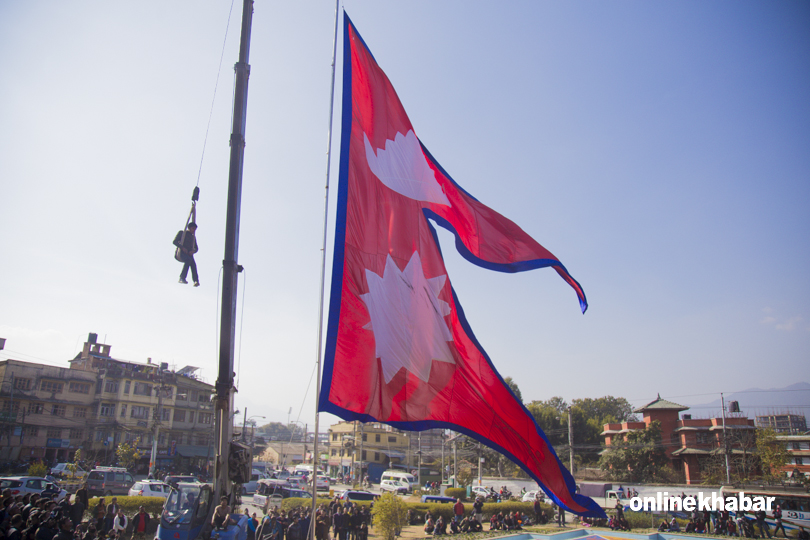 Kathmandu, August 18
Police on Tuesday have arrested a person on the charge of burning the national flag.
The Metropolitan Crime Division's chief SSP Deepak Thapa confirms the arrest, refusing to make the arrestee's name public citing further investigation is underway.
The arrest follows the launch of a music video titled 'Deshdrohi' on YouTube in which some people were seen burning the national flag. After the song was released on Monday, many social media users had condemned the act, demanding action against the singers, and actors involved in the project.
The Criminal Code has a provision of a three-year jail sentence or Rs 30,000 fine or both if one is found disrespecting or damaging the national anthem or the national flag.