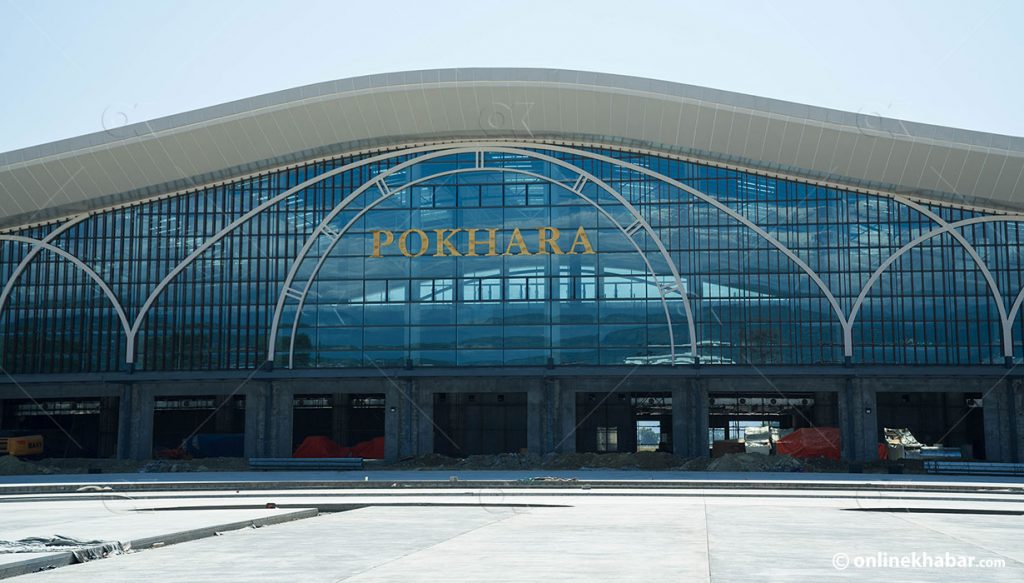 Kathmandu, November 15
The newly constructed Pokhara Regional International Airport is preparing for calibration flights next week.
The Civil Aviation Authority of Nepal (CAAN) says the flights will begin coming Monday (November 21) and last until November 27.
The calibration flight is held to test alignment, lights, and equipment. After that, test flights are carried out once everything is reported to be functional as required.
Like at the recently inaugurated Gautam Buddha International Airport in Bhairahawa, a technical team from Thailand's Aerothai is conducting the calibration flights. The company has already brought its aircraft for them, informs CAAN spokesperson Gyanendra Bhul.
Officials hope to launch commercial flights from the newly built airport in January 2023, but there are challenges galore.