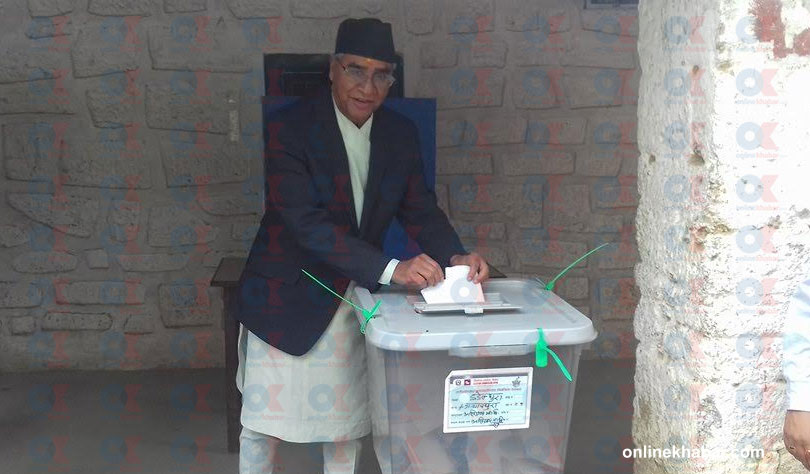 Kathmandu, June 29
Prime Minister and Nepali Congress President Sher Bahadur Deuba has thanked all for the conduction of the second phase of local level elections in a free, fair and enthusiastic manner.
"Voting has taken place in a very enthusiastic manner in the local levels of all the 35 districts in provinces 1, 5 and 7 under the second phase of the local level elections," NC central office chief secretary Krishna Prasad Paudel quotes the Prime Minister in a statement, "The elections have given an opportunity to institutionalise and strengthen the achievements that have been secured as a result of hard efforts and dedication, and passing through the ups and downs as well as the challenges of the incessant democratic struggle for decades."
Stating that Nepali sisters and brothers voted with much enthusiasm, restraint and patience in this grand mission of building an equitable society based on democratic culture by making the nation independent, self-assured and prosperous; while at the same time guaranteeing good governance, social justice and economic prosperity to the people through the successful implementation of the constitution, Prime Minister Deuba said the government and the political parties had been further motivated by the support, and cooperation of the people in the elections.
He opined that the enthusiastic public participation seen in the second phase elections was an indication for the success of the third phase local election to be held in Province 2 on September 18 and the successive provincial and federal polls.
RSS