Growing up in his village in the Sotang rural municipality in lower Solukhumbu, Pasang Kaji Sherpa (popularly known as PK Sherpa) never thought he would get into mountaineering. No one from his village had ever been a mountaineer. Most of them were into agriculture with only a few venturing out of the village becoming porters or guides for trekking groups.
That is how PK Sherpa started his journey into mountaineering. At the tender age of 13, he joined a trekking group as a porter and ventured out to make a living for himself. But deep down, he would always be looking at the mountains, hoping and dreaming that one day, he too would be on the summit of the highest peaks in the world.
In the 15 years, he has been mountaineering; he has seen a lot. There have been many ups and downs. From the horror of people dying in the mountains to the ecstasy of people summitting, his life has been nothing short of a rollercoaster.
Now, as PK Sherpa is reaching the peak of his career, he wants to inspire the younger generation of climbers by setting an example on the mountain. In doing so, he wants to continue his evolution as a mountaineer as he believes that it is a sport that has no margin of error. He hopes the government will bring in favourable policies to produce skilled mountaineers to create a favourable environment for the industry.
Failure and resilience
"Like in life, you have to evolve in the mountains too. Or else, it can be detrimental," says Sherpa.
Getting into mountaineering was not a straightforward journey for PK Sherpa. During his time as a trekking guide, he would often come across mountaineers in the Everest region who would be partying after a successful expedition. Looking at them, he would feel envious. His inner self wanted something similar.
"Back then, I felt the life as a mountain guide was better than trekking guide when compared in terms of money and recognition. The mountain guide got it more, which is why I wanted to switch."
So, since then, he has scaled Everest seven times.
But, he did not know where to start back then. No one from PK Sherpa's hometown had been into mountaineering. And with no skill, he knew it would be foolish to go climbing. With that in mind, he applied to take training offered by the Nepal Mountaineering Association in 2005. But, his application was rejected. Adamant, he decided to go to the Himalayan Mountaineering Institute in Darjeeling in India. But, he could not get in because he did not have enough money to take part in the courses the institute offered.
"It was discouraging. So I came back and took a course on becoming a trekking guide and spent a few years travelling Nepal with groups."
Onto peaks with promises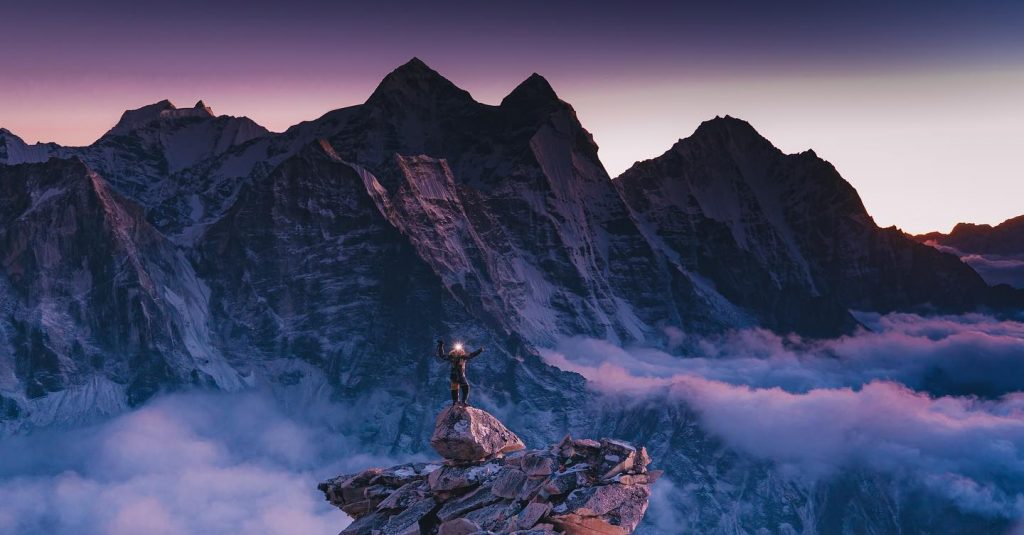 In 2007, during a trekking trip to Tibet, PK Sherpa got his first taste of mountaineering when he climbed a 6,000-metre mountain with his cousins and clients. Even though he had not been to any mountain prior to this, mountaineering came naturally to him. He reached the top with relative ease, but coming down was a different story.
"I didn't know how to come down. It was scary because one mistake would mean death and that is the day when I realised the importance of training."
Following the trip, he came back to Nepal and took the basic and advanced mountaineering courses offered by the Nepal Mountain Instructors Association. That training gave him the confidence he could climb any mountain and later in spring, he left with his cousins for Tibet to take on the world's highest mountain—Everest.
He did not summit that year, but he learnt a lot about how hard climbing an 8,000-metre mountain was. He saw deaths on the mountain. He saw people going crazy due to a lack of oxygen. It was there that he understood what he had chosen as a profession.
In autumn of the same year, PK Sherpa returned to Tibet to climb Cho Oyu. Even with the most basic gears, he summitted the mountain. But, he knew that he needed to train more if he was to get any better at it.
"I started to enrol myself for various courses. This was the time when I started to send my son to school. It's funny because in a way we both were going to school," Sherpa jokes.
In the spring of 2009, PK Sherpa went to Everest again, this time from the south side (Nepal) and reached the summit. But, that did not make him cocky or arrogant because he knew that if he wanted to do this for long, he needed to train. That is when he started to take training led by the Nepal National Mountain Guide Association. The NNMGA was on the verge of being associated with the International Federation of Mountain Guides Association and he understood what this would mean.
"Being an international mountain guide meant you would get better opportunities. That's not it, the training that I took made me a better climber. I can get out of tough spots and rescue my client too."
During his bid to become an internationally recognised guide, he worked with foreign companies learning the basics of mountaineering and how to conduct a safe expedition. Sherpa says he saw how much these people focused on safety. They also had a calorie guide and asked each client and support staff to maintain it. "I was impressed with the attention to detail they have during their expedition."
Highs and lows of the career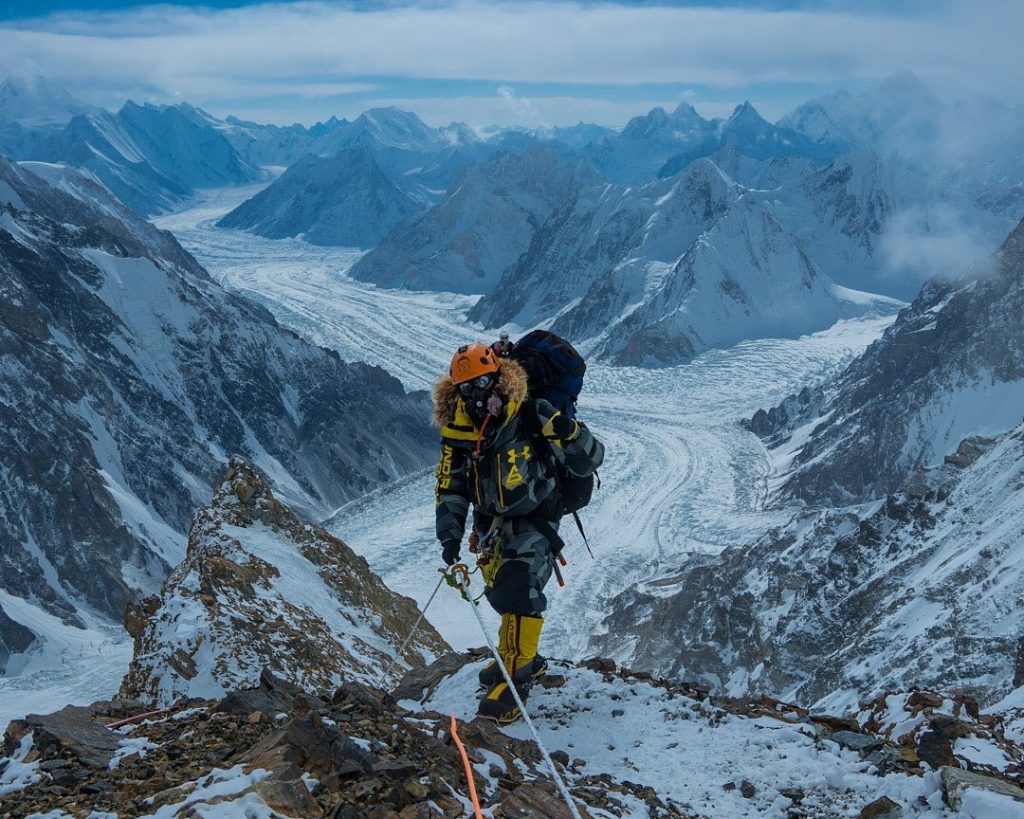 During this time, PK Sherpa also met mountaineer, filmmaker and photographer Elia Saikaly, who has been his climbing partner ever since. Working with him, he started to get into photography too.
"I was already interested, but working with him I started to enjoy it more. I would take my camera on every expedition. It's turned into a passion now," says Sherpa.
Following the completion of his IFMGA training, he got better opportunities too. He guided multiple foreign expeditions to the top of Everest and also worked with a team from Google. But, he always craved for more. In 2015, the year of the earthquake, he and a few others were planning to climb six mountains in a season, but things did not go as planned. He had also planned to climb two unclimbed peaks, Hillary and Tenzing, but due to poor weather and other circumstances, he had to call off the bid.
"It was still a great experience because I didn't climb as a guide. I climbed the mountain like a mountaineer. But, it was hard because the soft snow on the mountain made it dangerous to climb," PK Sherpa says.
But, it was still worth it as he climbed a mountain for the first time as a climber. He says that this is what he likes about Nepalis nowadays. He feels the increased number of people attracted to climbing is good for the sport. But that said, he does feel the government needs to do more to create an environment for this.
Overcoming the challenges
PK Sherpa says the Sherpa community cannot sustain the industry on its own, adding he likes that more people from other communities have started to work as guides on the mountain. But, he does say that due to nepotism, things are not as smooth for them.
"Like everywhere, nepotism is rampant in the mountaineering industry too."
But, PK Sherpa says this is not a problem right now. The problem is the government is not active in producing high-quality mountain guides. He feels the government should spend the royalty it gets from mountains like Everest and invest it in the climbers and develop high-quality guides.
"The government was handing out mountain guide licences to anyone, but what they should do is spend the money to develop people's capacity because we don't have enough skilled people on the mountains," says Sherpa.
"This would mean that we would earn more. If Nepal had better guides, people will use our service instead of foreign ones. That would mean more money stays in our economy. The government needs to think beyond the 11,000 USD it gets as royalty if they don't, things will remain the same."
PK Sherpa also urges the government to change its archaic mindset and promote different activities that take place in the mountain. He says the government should be strict on the regulation of these activities and promote things like skiing and paragliding.
"What the government did to Sano Babu Sunuwar and Lakpa Tsheri Sherpa was wrong," he says pointing out to the two being arrested after paragliding from Everest in 2011." They had tried everything, but the government did not help and they both said to hell with this and paraglided off."
PK Sherpa feels the government needs to understand what can and cannot be done on the mountain. He says it was time the country evolved because if it did not, it would be too late.