The gendered impact of Covid-19 is visibly being observed all over the world, even though gender equality adage is vociferous.
Meeting critical needs of women and girls should be an inclusive global response to promote equality and social inclusion. But, many women and girls are left to suffer from dire consequences such as lack of health and hygiene access, menstruation supplies, even more so, various myths associated with menstruation during Covid-19.
Menstruation taboos and traditions lead to exclusion and vulnerabilities even in normal conditions; they are likely to worsen amid the pandemic. Menstruation is misunderstood and stigmatised around the world; as a result, menstruating women suffer.
Some traditions about menstruation require women to stay away from family, separately in huts. It could contribute to 'social distancing', but also keep them languished. The Chhaupadi system that practised in western Nepal is a prime example of society's negation on the female sex.
Other traditions prohibit menstruating people from washing or touching their genitals or hold that mensuration pollutes water resources or toilets.
At the same time, many myths about Covid-19 are circulating, for instance, there is a belief in China that menstruation increases women's vulnerability to infection. Likewise, in Tanzania, there is a trumped-up story that menstruation involves risks of the chances of viral transmission in the community.
Even though there is no medical basis or any scientific evidence that the menstruating person is impure or is more prone to diseases and transmission, that tagline is glued on the mindset of people since generations.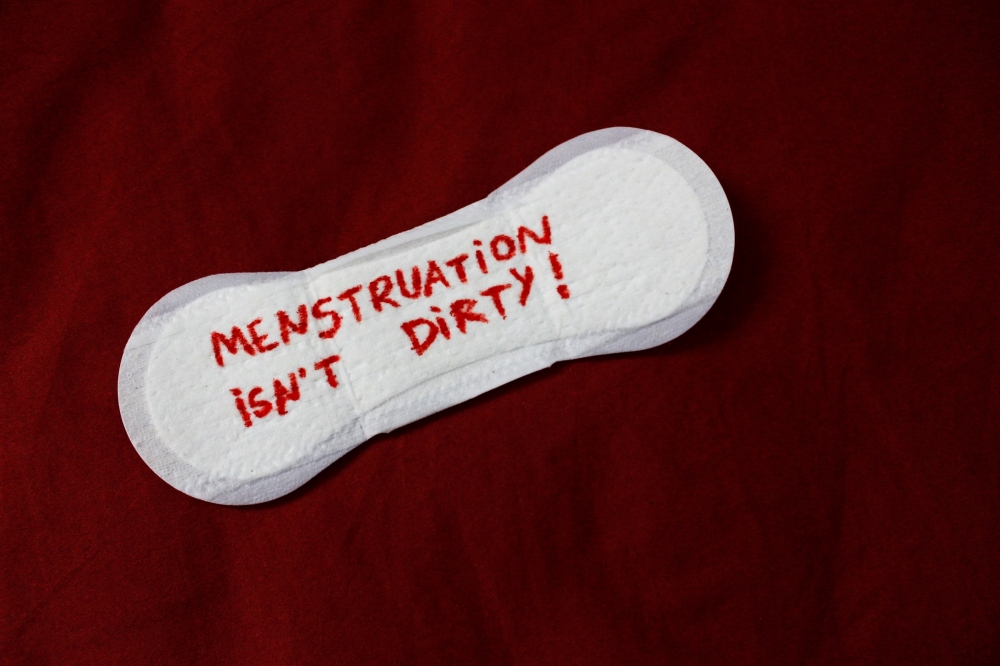 According to a 2020 Plan International survey, 800 million diverse women and girls are menstruating every day in the world, grappling with unique challenges. Hence, how people experience menstruation amidst the pandemic will have an impact on their lives.
With the enforcement of the movement restrictions, reproductive health services have been suspended and women and girls do not have access to them. It has also barred women from accessing treatment for menstruation-related disorders such as endometriosis or migraines.
Meanwhile, the economic fallout and stockouts in communities amidst the pandemic are leading women and girls to the loss of access to hygiene products. These include sanitary pads and tampons, menstrual cups, reusable napkins, painkillers, and soap.
The government needs to endure that these items are made available at an affordable price. The decision-makers must respond to the heightened menstruation-related challenges faced by particular groups of people, such as frontline workers and women from vulnerable communities.
Globally, 70% of the health workforce is female; they need time, facilities and resources to manage their menstrual health. It must be facilitated by hospitals and other institutions they work for and should be covered in Covid-19 hygiene management.
In the context of Nepal, the local governments also need to work on information dissemination about menstrual hygiene and need to logically counter the myths and taboos associated with menstruation.
Meanwhile, with the surging Covid-19 infection rate, many people are kept in quarantine centres. So, the centres must be equipped with sanitary pads, the place for disposal, water and soaps. Meanwhile, water, sanitation and hygiene services are essential for menstrual hygiene and Covid-19 prevention also. Decision-makers must ensure that menstruation-related items must be declared essential and should be easily available at an affordable price. When menstruation-related supplies are deemed essential, it sends a clear message: essential hygiene products are a priority for health, dignity and welfare of all people who menstruate, which ultimately helps to curb the spared of the virus in the community.