The blue sky, clean and fresh wind, peaceful environment, and the mesmerising view of the mountain range. And, the best part is the view of Sagarmatha (Everest), the tallest mountain in the world, from your bedroom.
The best place to experience all this would be Pattale of Solukhumbu.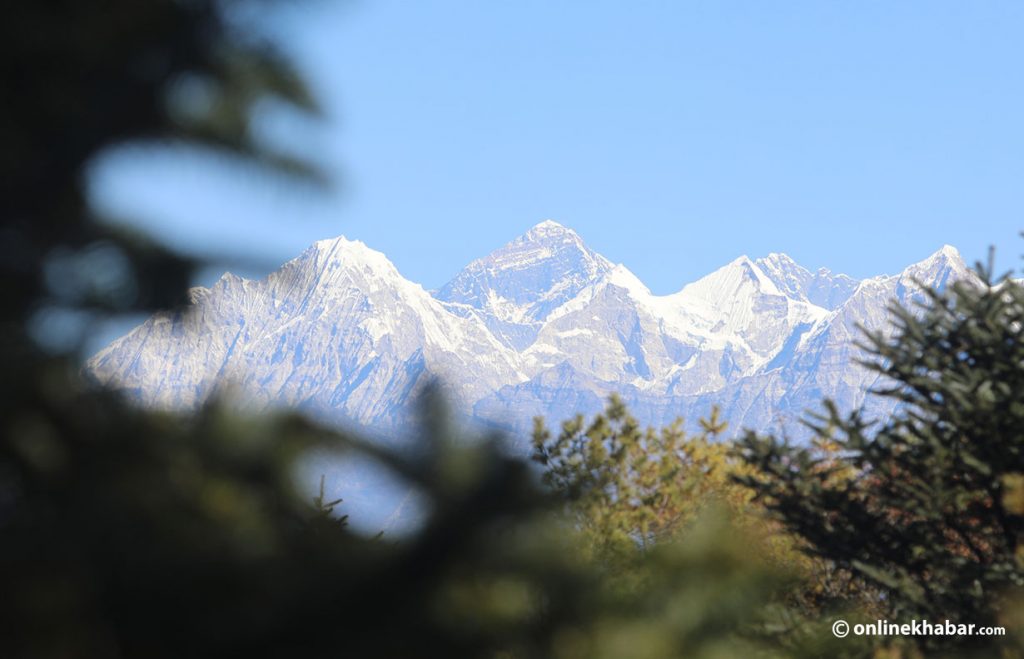 There will not be a person in the world who would not want to live such an experience. If only you could just take some time out and indulge in what would give you peace.
Post the Covid-19 pandemic, travelling has not been easy. However, people are travelling. And, for those who want to travel long roads, see the mountains and eat organic, Pattale is the best destination.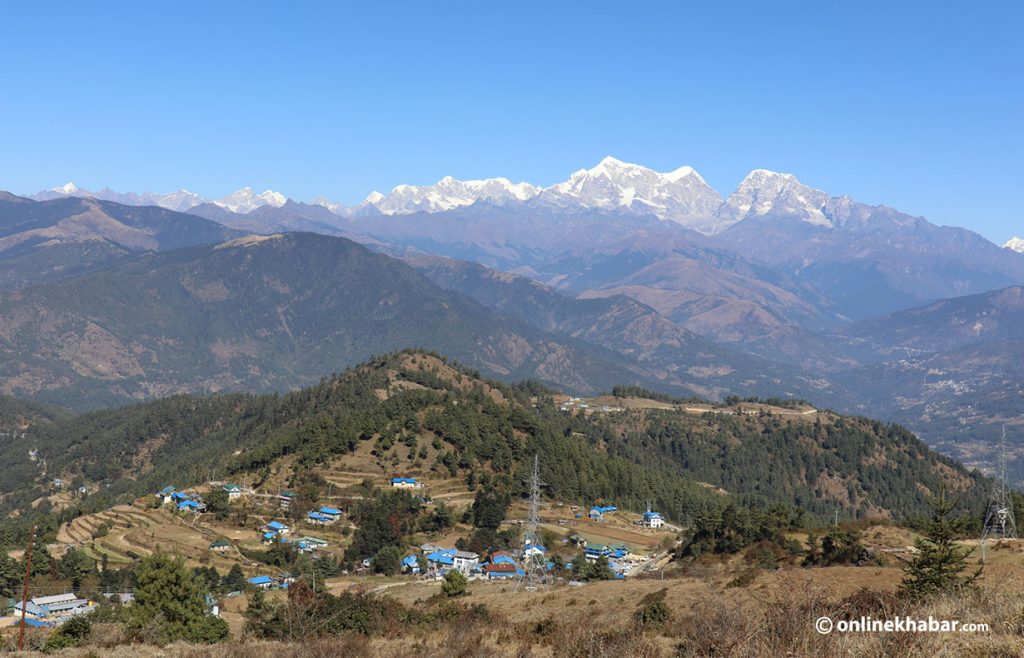 Pattale is situated at the height of 3,000 metres above sea level. It is the best viewpoint from where you can observe dozens of mountain ranges including the one with the highest and the third highest mountains in the world.
This is also the place where you can view the majestic mountains first thing in the morning, from your very room.
Maybe this was the place that inspired lyricist Kali Prasad Rijal to write the famous song "Bihana uthne bittikai himal dekhna paaiyos.." (I wish to get to see the mountains in the morning after waking up…).
**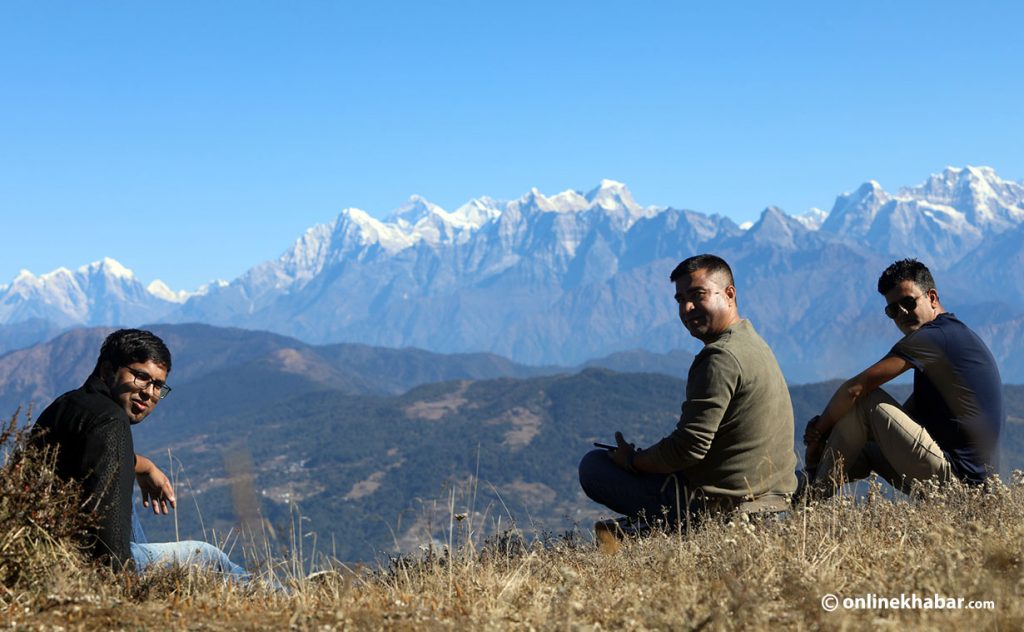 My plan to go to Pattale with journalist Rajendra Baniya had been failing repeatedly. But, last week, we took the opportunity and made our way to Pattale with other media persons Pramod Neupane, Gopal Pathak, and Puru Dahal. I joined the team from Bhaktapur.
The route was not new to me. I had reached Pattale for the first time four years ago. This was my third time. 
Reaching Pattale is not hard though. The first 10 hours of travel on the bus, starting from Koteshwar, was rather easy. We had started our journey late, so it was 9 pm when we reached the destination.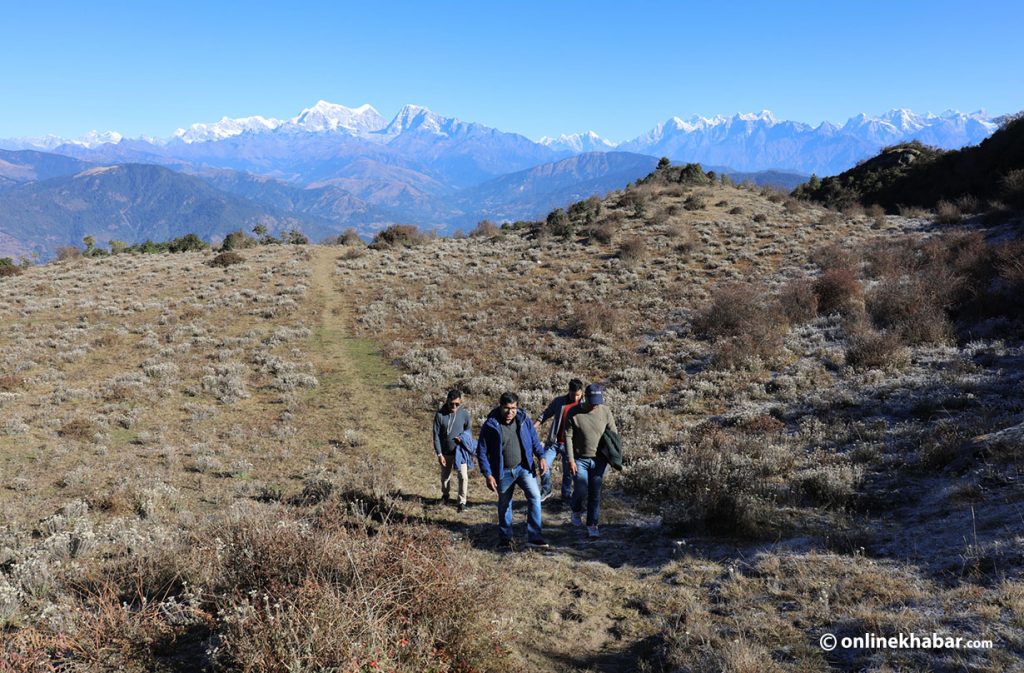 We had expected the place to be more remote. However, the place was already crowded with domestic tourists. But, thankfully, we had already booked our rooms before leaving Kathmandu and hence did not need to worry about the room.
Baniya was grateful that he could experience the tallest mountain in the world from a place so close to Kathmandu.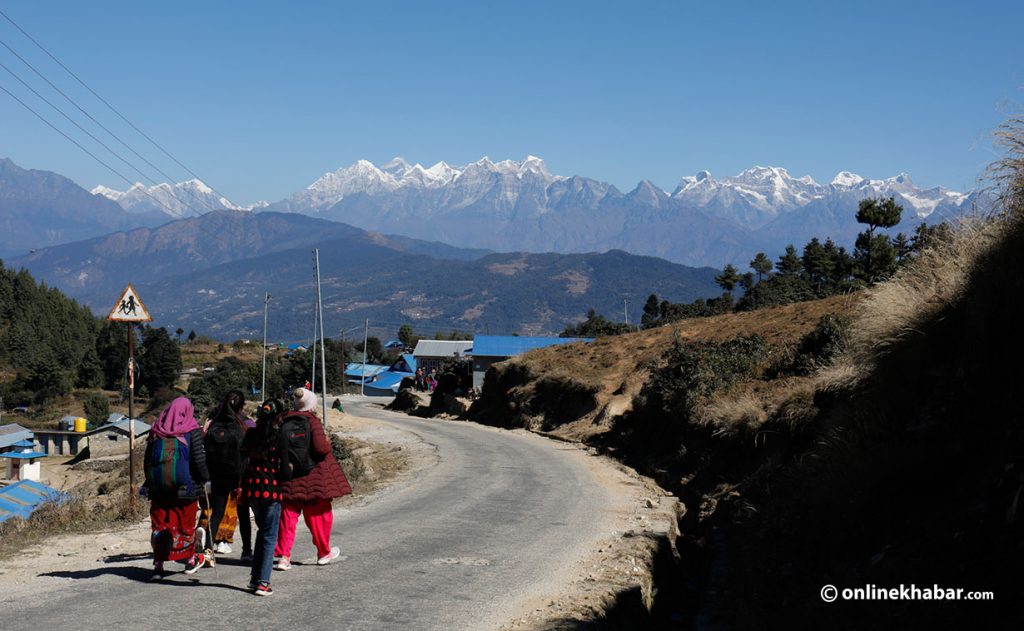 **
The mayor of Solu Dudhkunda municipality, Namgel Jabung Sherpa, says Pattale still lacks sufficient promotion.
"Solukhumbu is known as the district of Sagarmatha (Mount Everest). It attracts scores of national and international tourists. And, everyone should reach or see Sagarmatha once in their lives. But, one does not need to reach the base camp or the summit to get that experience, one can reach to places like Pattale or Pike Danda. But, due to the lack of promotions, people have not reached the place.
The trip to Pattale or Pike Danda was very much popular till before the insurgency period. The dropped number of tourists is slowly gaining pace again.