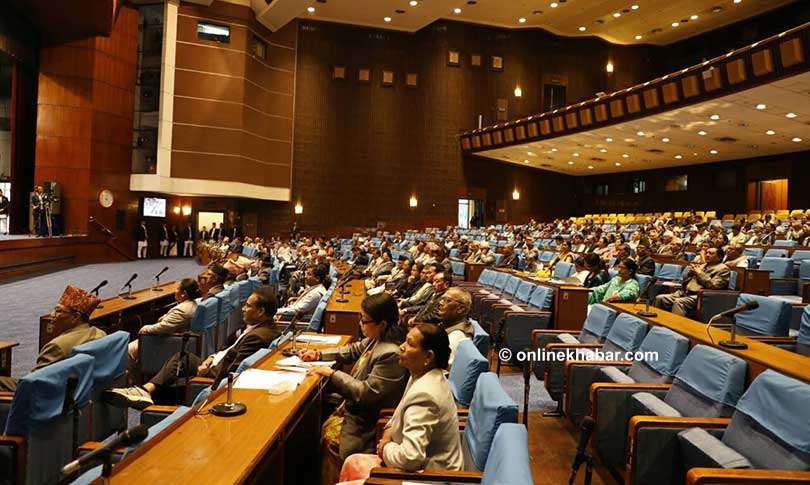 Kathmandu, July 9
The House of Representative has approved names of 12 members for the Parliamentary Hearing Special Committee.
With this, the Committee has got its full shape.
Speaker Krishna Bahadur Mahara approved the names during a meeting of the House of Representative held on Monday.
Those appointed to the panel include Amrita Thapa, Niru Devi Pal, Parbati Gurung, Pushpa Bhusal, Purna Kumari Subedi, Bhimsen Das Pradhan, Yogesh Bhattarai, Rajendra Shrestha, Laxman Lal Karna, Shiv Kumar Mandal Kevat, Surendra Pandey, and Gyanendra Bahadur Karki.
According to parliamentary regulations, the PHSC has 15 members including three from the National Assembly and 12 from the House of Representatives.
The National Assembly has already appointed three PHSC members including Suman Pyakurel, Nanda Chapai and Jitendra Narayan Dev.
Now, the Committee members will appoint their chairperson. It is expected that the Nepal Communist Party's Yogesh Bhattarai will be elected the chair as the party is likely to propose him for the position.