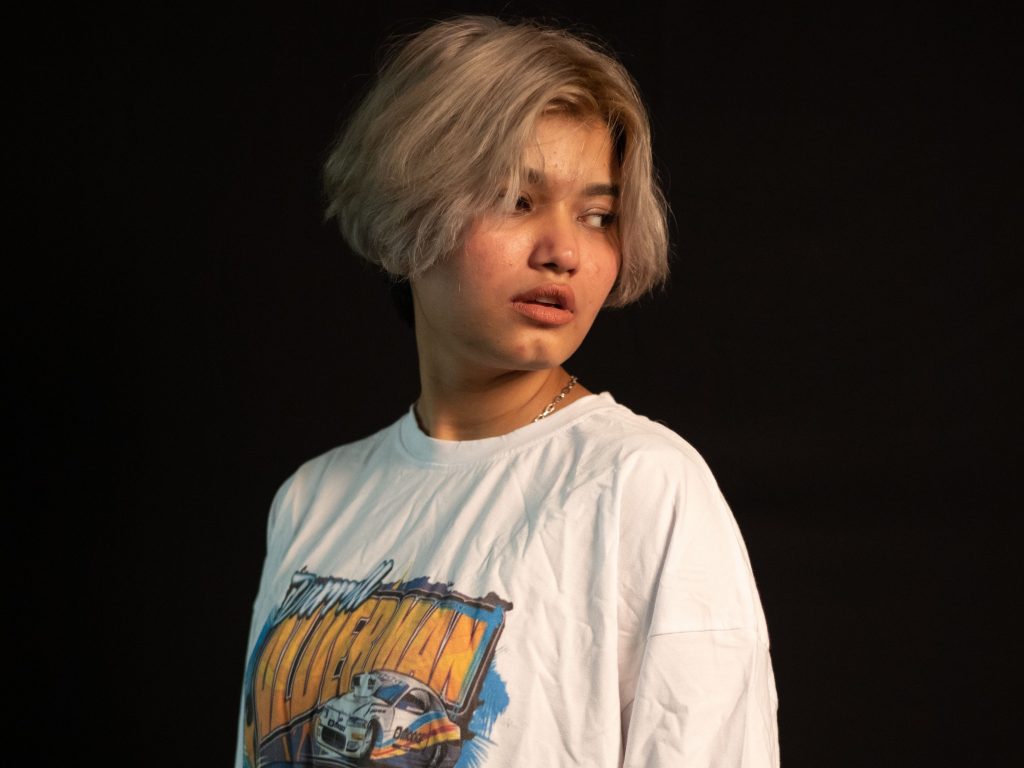 Around a year ago, a raw version of a clip of the song Angalney Chu Timilai became widely popular on YouTube and TikTok. But Oshin Karki took around a year to release the full version of her third original.
Yet, the slackness did not deter her fans. With her melodious composition and winsome singing, she has now captured the hearts of the audience who had eagerly awaited a longer version of the song in better quality.
"Since the moment I heard this song on TikTok, I really wanted its full version to be uploaded on YouTube. Finally!," reads a comment on YouTube. There are many other comments similar to it, which is evident that the audience is happy to get the official version of this song.
So far, the music video of the song since its release on March 10 has already crossed over 500,000 views on YouTube.
Consequently, Oshin Karki, the 16-year-old girl from Kathmandu, is on cloud nine. "It's really surprising," she says.
Unexpected recognition
In less than one year after releasing her first song, Karki's popularity has skyrocketed since Angalney Chu last month.
There is no specific backstory that inspired Karki to write Angalney Chu Timilai as she says this was just a "random post" for her social media.
Around a year ago, she just sat down and wrote the first verse, composed it and posted it on social media.
Later, the love for the raw version from thousands of people propelled her to think about its official release in a quality version. Then, she began working on the song again. She and her cousin Swastika Karki wrote the second verse of the song; the last version of the song was written by her mother Suman KC, who is a literature enthusiast.
As soon as Oshin Karki released the song, she began working on a new project. The audio of the new song has already been recorded and its video will be filmed very soon.
"Most probably within one and a half months, almost all the remaining things will get done," she says. It means Karki's fans will get to enjoy her new original very soon again.
Lockdown discovery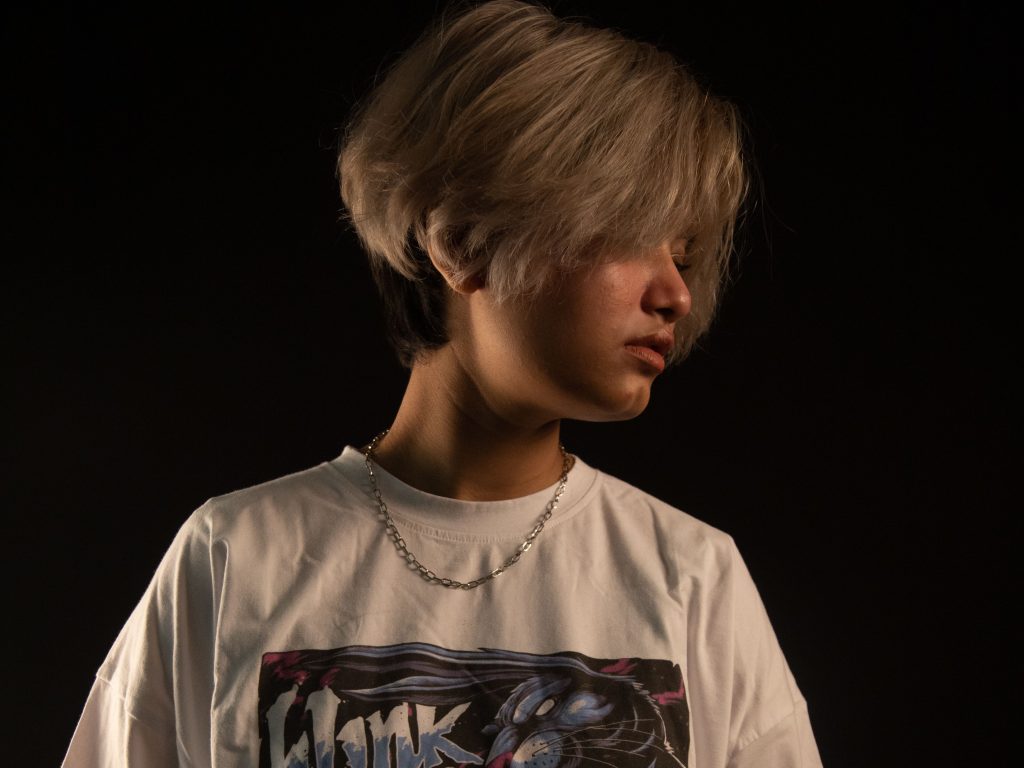 It has not been long since Oshin Karki discovered her prowess for singing. She actively began singing during the 2020 Covid lockdown after she explored American singer Shiloh Dynasty.
Dynasty's songs grabbed her attention and inspired her to sing. Afterwards, she began covering the songs and began uploading them on her Instagram.
Before that, she rarely used to sing at school. Although she participated in singing competitions twice during school, she considered herself an occasional singer.
Around that time, Oshin Karki initiated her musical journey as a cover artist. Now, she already has only four original songs, but all of them are well-received by the audience.
"I had never thought of having original songs," she says.
Shift from covers to originals
Her encounter with ClassX Presentation, a music company based in Kathmandu, through a musical session opened an avenue for her to work on original songs. "People at ClassX Presentation always inspired me to do an original song and with their help, I released my first official original song Samhala in May 2022," Oshin Karki says.
Karki however equally respects both cover and original numbers as both hold importance in her musical career. "Cover songs make me feel good because I like those songs and the artist," says the singer.
Usually, before making an original, Oshin Karki creates a melody on her guitar and records it on the phone so that she would not forget the pieces. Her first song Samhala was created by listening to a beat.
With that, she also pursues inspiration from singers like Shiloh Dynasty, Chelsea Cutler, Vek, Yabesh Thapa, Sajjan Raj Vaidya and Sushant KC.
Her upcoming song was also completed in a couple of studio sessions. "We sat down, created a melody, played chords on it and finalised," she says.
The next gig
Oshin Karki is frequently coming up with originals but has not been able to do live shows regularly. Currently, a high schooler studying in the science stream, Karki finds it hard for her to manage time for live shows.
So far, she has performed in two live shows. However, both of the shows are memorable to her. If everything goes well, she can come up with more live shows in the near future.
Besides, she further wants to hone her skills and explore diverse sides of music. In that regard, the self-taught singer also wants to learn classical music.
Meanwhile, Oshin Karki wants to inspire all aspiring singers, specifically those who are of her age. She asks them to remain consistent. "If you do something every day, you will get better at it."