Oppo, a leading global smartphone brand, has released its new product A54 in the Nepali market recently.
The company claims this phone meets the expectations of the new generation for a phone that can hit all the right notes with a beautiful design and high-end performance. "A54 keeps up with you all day on a large battery and fast charging, but also enables you to do more or enjoy your daily dose of entertainment with an Octa-core processor, an ultra-large memory capacity of 128GB ROM, on a large 6.51-inch Punch-Hole display."
"A Series is designed to enhance or complement our users' lifestyles and OPPO A54 achieves just this with a phone that manages to balance a high-end performance with contemporary design," Oppo Nepal's CEO Bobby Zhao says, "Its large 5000mAh battery and 18W fast charge make sure you're fully powered to get you through your day. With A54, you'll also have enough storage and memory to make sure that you'll enjoy your entertainment without the frustrations of an underperforming smartphone."
Specifications
Display
6.51 inch LCD
Resolution
1600×720 (HD)
Dimension
Height: 163.6mm
Width: 75.7mm
Thickness: 8.4mm
Weight: 192 grams
OS
Android 10, ColorOS 7.2
Chipset
Octa-core Mediatek Helio P35
GPU
PowerVR GE8320
Rear camera
13MP, f/2.2 (main)
2MP, f/2.4 (macro)
2MP, f/2.4 (depth)
Front camera
16 MP, f/2.0
RAM
4GB
Storage
128GB (expandable with SD Card)
Connectivity
Wi-Fi 802.11
Bluetooth 5.0
Ports
3.5mm headphone jack
USB Type-C 2.0
Battery
5000mAh non-removable, 18W fast charging
Here are other details about the phone:
Battery and charging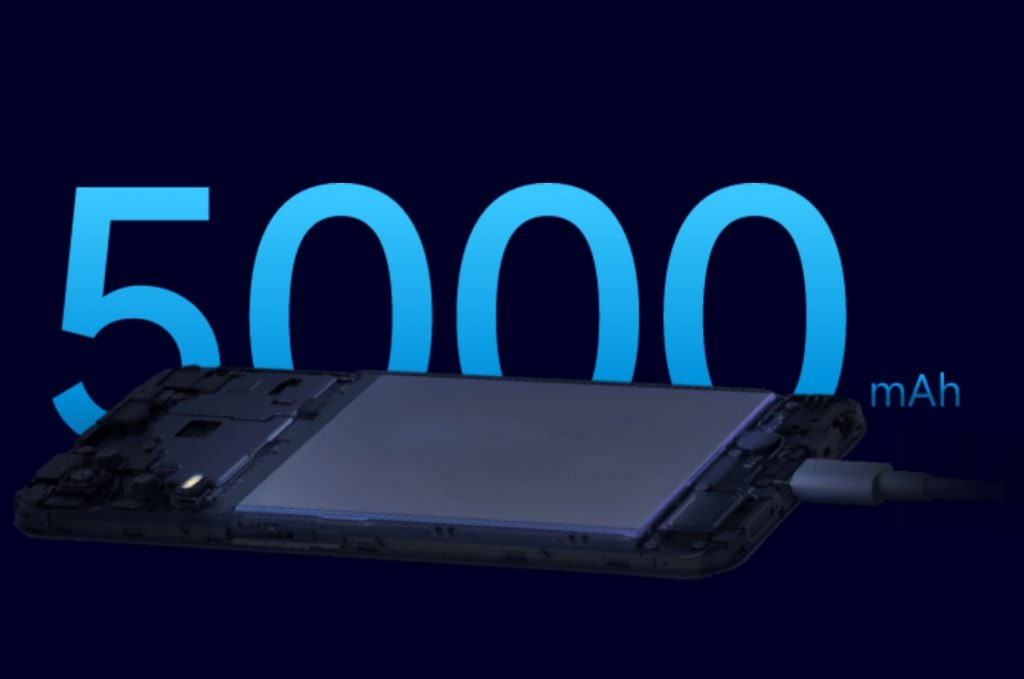 To keep you worry-free throughout your day, A54 notably features a long-lasting battery life with 5000mAh of capacity. This will give you 19.9 hours of YouTube video playback. You can even message friends and family on WhatsApp for 23 hours.
A54's 18W fast charge gets you right back on your feet to fully charge your phone in only two hours and 23 minutes. If you are looking for a quick charge, ten minutes will get you as much as a 13% charge, so you will not miss out on important tasks.
If for one reason or another, you are nearly out of battery but without an outlet in sight, Super Power Saving Mode is a lifesaver. Triggering power saving strategies, A54 will get you as much as 85 minutes of chatting on WhatsApp and 91 minutes of phone calls even on only 5% of battery life. Or even at night, if you have forgotten to charge your phone, A54's Super Nighttime Standby conserves your battery life while you are asleep so the next morning it is only reduced by as little as 1.79%.
A54 has also embedded safety features to charge your phone. A54 offers battery overcharge and over-discharge protection, short circuit and overcurrent protection, and a series of charging protection designs to protect users' charging safety.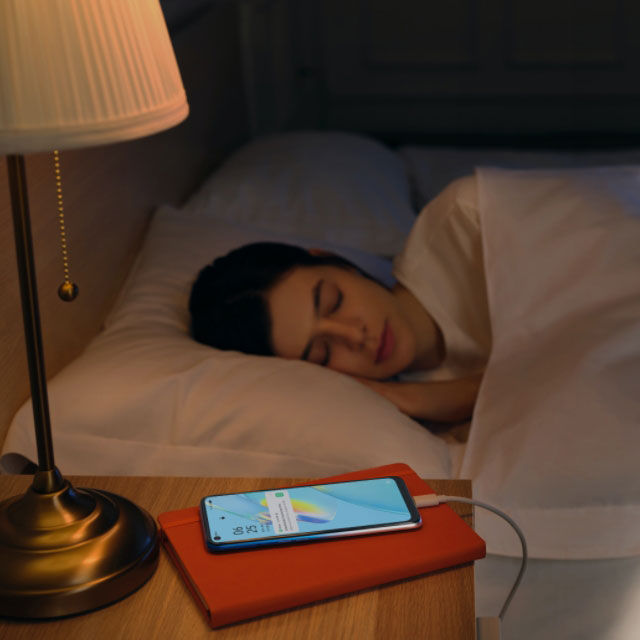 Likewise, it offers a short circuit protector that detects and stops a charge when it recognises a rise in temperature or even water in the connector. For an added degree of safety, Optimised Night Charging intelligently charges A54 by charging it to 80%, before later resuming it to fully charge the phone before you wake up.
Performance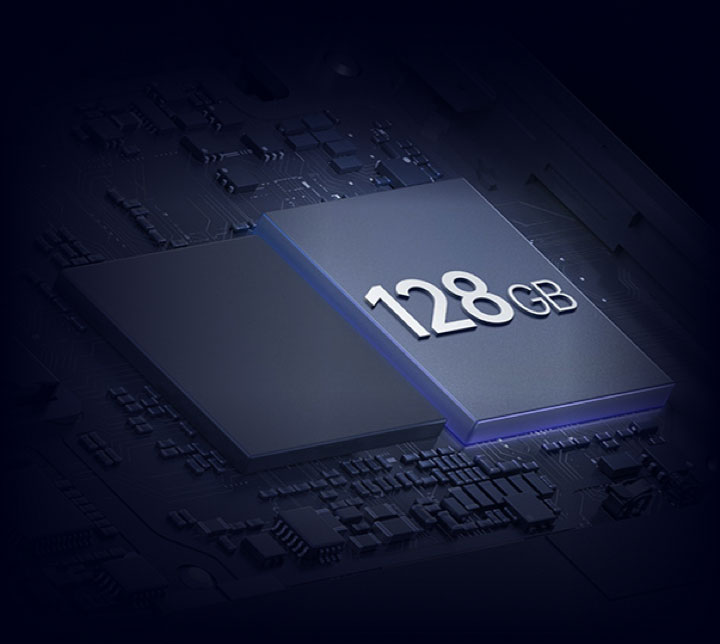 Whether you are squeezing in a mobile game or taking a breather with a video, A54 is right there with you to make those moments in your life count. With a memory capacity of up to 4GBRAM and 128GB ROM, A54 will not be a cause for the interruption.
In fact, you can even expand your storage capacity to 256GB with a micro SD card. If that is not all, A54 runs on a MediatekHelio P35 (MT6765) Octa-core processor. HyperBoost improves the performance and smoothness of selected apps or games by reallocating system resources, depending on how you use your phone. With HyperBoost, you will experience less lag and can multitask more.
You'll also always stay connected with Dual Channel Acceleration support, enabling A54 to swap between a mobile network or Wi-Fi seamlessly and without interruption whether playing a mobile game or streaming a video and also enjoy how A54's improved speaker is noticeably louder.
Despite the speed, your phone always stays cool as A54's optimal heat dissipation uses up to 5 temperature sensors and a large graphite sheet, strategically placed throughout the phone.
Display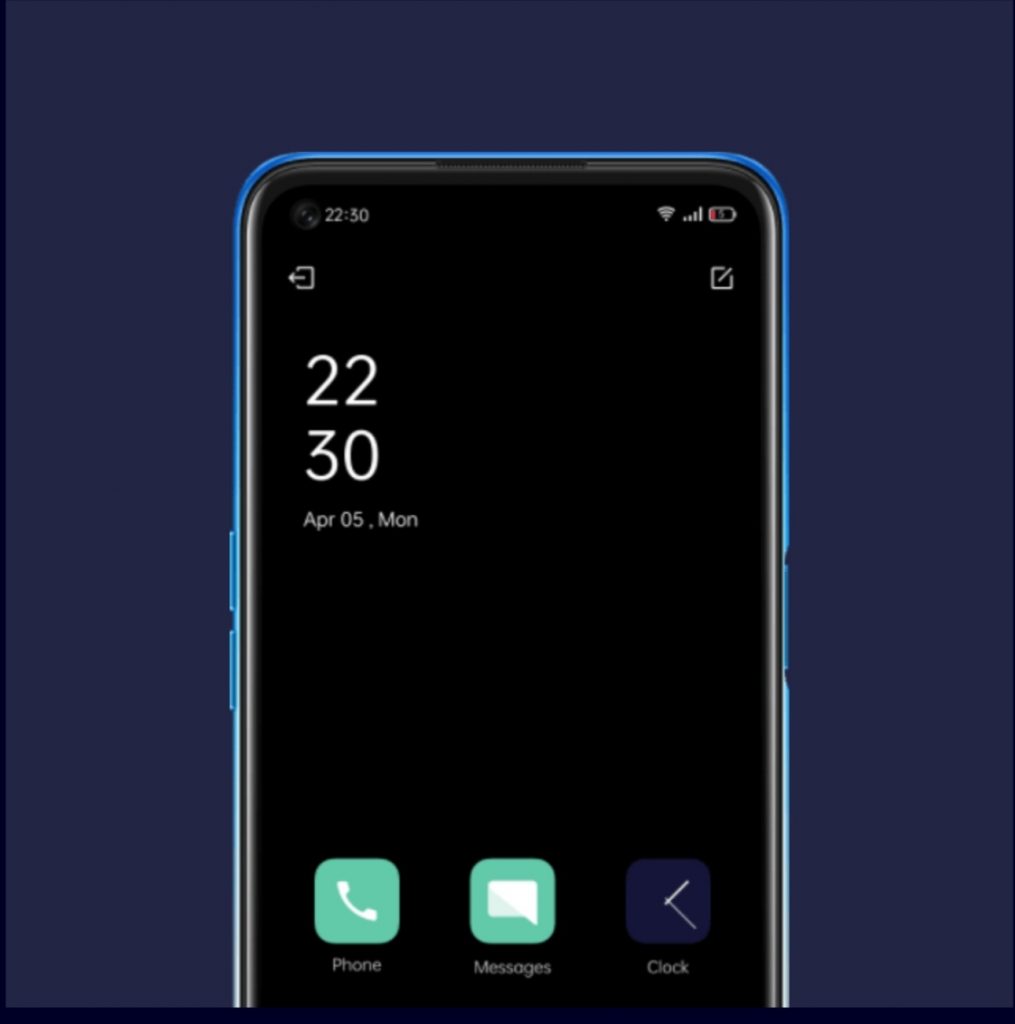 The phone's performance comes together and can be seen when you turn on A54 and enjoy its HD+ screen, powered by an LCD display. Not only does A54 offer a flicker-free user experience at low brightness that reduces eye fatigue, but with a Single Punch-Hole Display, the screen is large with an 89.2% screen-to-body ratio and a small aperture. There is even a small bonus as the ring around the front camera lights up for dazzling selfies.
As smartphones are designed to be mobile, the screen's visibility is essential whether indoors or outdoors. This is where Sunlight Screen and Moonlight Screen enter the picture. Ensuring all-weather eye comfort, Sunlight Screen makes sure that your screen is readable even under sunlight as the brightness is increased by 14.5% and up to 550 nits. Moonlight Screen ensures your eyes remain comfortable even in a dark environment as the screen automatically dims to as little as 2 nits.
A54 even goes as far as to customise your screen's brightness settings automatically for you with AI Smart Backlighting, by learning from your day-to-day brightness preferences. So if you are reading an eBook at night, right before you sleep, A54 instantly adjusts the brightness for extra comfort. All the while, A54 emits less blue light, reducing eye strain for maximum eye comfort.
Design and camera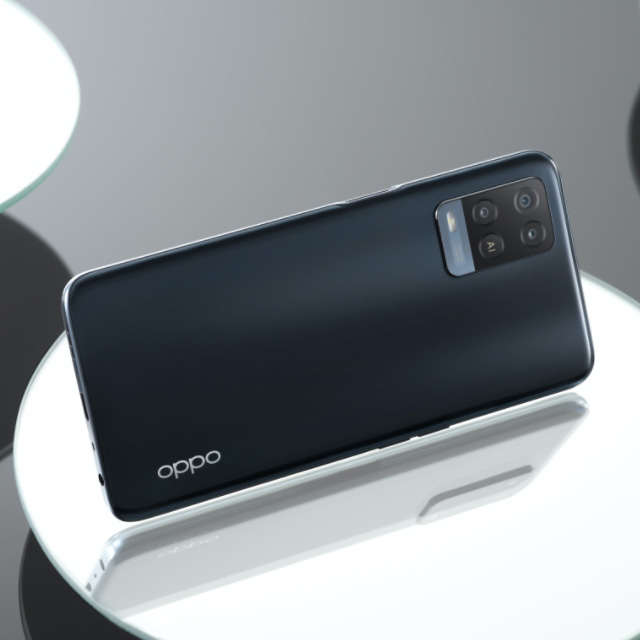 A54's attention to design and great usability is evident in both its exquisite appearance and how it helps you to capture great-looking shots.
This starts with the material of the rear cover, which uses metallic material for its 3D panel, but contributes to a stronger and less bendable structure but also a comfortable in-hand feel. As a result, A54 weighs about 192g and is 8.4mm thin. To align the overall look and feel of the phone, close attention is paid to the middle frame process. Through this, 3D arcs are cut out on the sides as the depth of the middle frame has been thinned by 0.2mm, making it easier to grip.
Three layers of imitation electroplating silver are even sprayed on in a gradient-like texture to not only enhance the metallic appearance but also add vibration and wear resistance to the frame and blend seamlessly with A54's smooth rear cover colours and processes.
A54 users have two unique colours to select from. Crystal Black, a spin on a traditional black colour but with depth and transparency mixed into the texture through a precision pattern transfer process, conveys an overall sense of eternity and a premium design. Likewise, starry blue is a more fashionable colour that suits mainstream colour preferences as you will discover psychedelic flashes and tones when its dazzling blue colour is viewed at different angles. The colour offers a vivid visual impact and resembles the rainbow colours reflected in the Milky Way.
While the colours contribute to its premium appearance, you will notice that the smartphone has been streamlined, deliberately designed to conveniently unlock your phone with face recognition and side fingerprint unlock technologies for a higher-end yet more complete look and feel.
There are three cameras that are laid out in a simple yet premium matrix layout. The rear cameras feature a 13MP main camera, 2MP macro camera for close-range shots, and 2MP bokeh for brilliant bokeh shots.
To enhance your photography experience, A54 enables you to take photos even against a bright light but retains the details of the photo with the backlight HDR. A54 enhances shots in all environments, balancing the saturation and brightness. In fact, AI Scene Recognition is able to intelligently recognise up to 23 different scenarios including green plants, fireworks, birds, sunrise and sunset.
A54 comes with a suite of other photograph features including Ultra-Night Mode, to brighten up details in a nighttime shot, 15 filters in the front and rear camera, the ability to capture macro photos from a distance of 4cm; and 180° panorama photos.
What stands out about A54, however, is the 16MP front camera that makes selfies clearer than ever so you can capture each and every memory of yourself throughout the years. For effect, the bokeh in the front camera can capture not just bokeh pictures but with beautification and filter effects as well. AI beautification, for instance, will individually beautify the subjects in the shot, even in a group, by adjusting and smoothing skin tones to ensure everyone looks their best. It can enhance and personalise their appearance based on their age and gender.
A54 also supports filming videos including SLO-MO at 720P at 90FPS with the rear camera, and up to 10 video filters including original, gentle, noon, subtle and more.
Other premium qualities
ColorOS 7.2 on A54 introduces Black Screen Mode. You can switch this feature on, which turns your screen black as you are playing a video to not only conserve your battery life but also enable you to conveniently use online video apps to stream music. Or, you can keep a mobile game running in the background, without draining your battery. One other convenient feature coming to ColorOS 7.2 is Photo Translator, which translates text on photos into the language that users are familiar with.
To boost the premium quality, the company has made A54 achieve the industry standard of IPX4 waterproof under the laboratory setting condition. This is one of the Precision Quality Tests that ensures you will get five layers of protection. To achieve this, A54 has undergone various strict tests including radiation, climate, slight drop, and signal, etc. It even passed more than 50 production process controls, more than 130 ultra-rigorous reliability tests, and more than 320 experimental tests to ensure users are receiving a reliable product with consistently remarkable quality.
Price
OPPO A54 is available starting April 15, 2021, in Nepal and comes in two colours: crystal black and starry blue.
OPPO A54 with 4GB RAM + 128GB ROM costs Rs 25,990.