With the first phase of provincial and federal parliamentary elections coming closer, analysts and intellectuals of the country have concentrated themselves on various political issues and this is clearly reflected on opinion pages of major English and Nepali broadsheet dailies published from Kathmandu on Thursday.
Revival of Khum Bahadur Khadka: Reasons and implications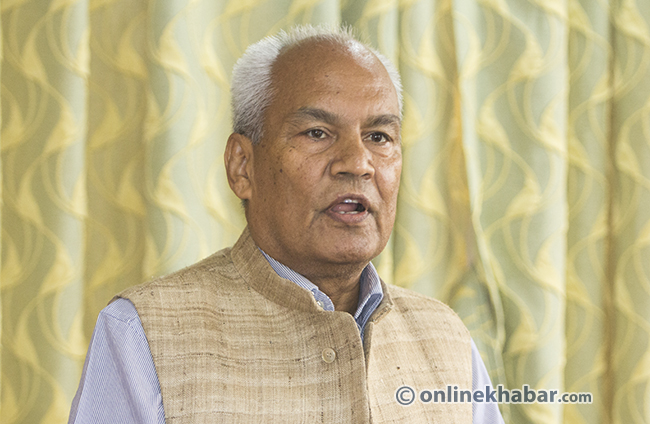 Dipesh Ghimire in his article for Nagarik has discussed reasons behind the revival of Khum Bahadur Khadka, a corruption convict leader of Nepali Congress, suggesting the political scenario of the country has been promoting corruption and it is high time people discarded such leaders. Ghimire analyses that by including and promoting corrupt political leaders and others involved in various controversies into powerful committees such as including Khadka in the candidate selection committee of Nepali Congress, Nepali political parties are not only acting against the law, but gradually making our society accept corruption.
For Ghimire, few reasons behind existence of such leaders in the politics are: high cost involved in management and operation of political parties, attraction of unemployed youth to politics, the state's nature promotion corrupt people (example: the government's decision to provide Rs 3.4 million to Khadka for treatment), values associated with the leaders' time in jail than their moral beliefs.
"Where will the political revival of Khum Bahadur character lead Nepali society to is an important issue," Ghimire asks before he answers it, "Honesty and morality gradually disappear from the society when leaders earn money from corruption and operate their political activities with that money and when their cadres endorse such leaders and the trend. Politics has a capacity to determine value and belief systems in the society."
Meanwhile, Shreekanta Regmi in his lead article for Rajdhani also argues that the use of money is turning rampant in politics and it is harmful to long-term development of democracy. As the country is heading towards crucial elections, Regmi suggests that the voters be wise enough to choose right candidates and parties.
"We complain that the political parties are corrupt and repeat reforms in other sectors are not possible without an improvement in politics," he writes, "But, we fail to use our wisdom at the time of decision. It is a good opportunity for us to select a comparative better party and leaders."
Ayodhee Prasad Yadav: Changing ballots will defer elections
The government-run Gorkhapatra has published an interview with Chief Election Commissioner Ayodhee Prasad Yadav, in which the top official has said polls cannot be held on the scheduled dates if it needs to change its plan about using the single ballot paper for both House of Representatives and provincial assembly elections. Yadav's comment responds to a recent court order that has urged the Commission to use separate ballot papers for at least first-past-the-post polls.
"It is not easy to go to polls with separate ballot papers now. Earlier, we had consulted the government, political parties and stakeholders about the ballot designs. We had finalised the design after collecting every side's opinions," he says, "Now, we need to make preparations for elections scheduled for November 26 and December 7."
Yadav in the interview has said that the Commission is confident about holding the polls in a free and fair environment though the status of implementation of code of conduct is not satisfactory. He says the successful holding of three phases of local level elections has prepared a solid ground for upcoming polls.
Responding to another question, he says that sufficient rights have been delegated to election officials so as to avoid incidents like tearing of ballot papers in the upcoming polls. He has also urged political parties to be responsible to ensure fair voting and vote counting.
Nepal's election to the UN Human Rights Council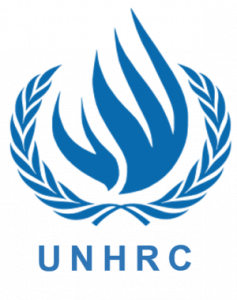 Lekhanath Pandey in his article for Kantipur has extended suggestions on Nepal's role in the United Nations Human Rights Council as it has recently been elected a member of the Council. Pandey says the election has boosted Nepal's confidence in the UN forum and it also reflects the international community's trust in Nepal's commitment to human rights protection. However, he argues that it is not an achievement in itself, but just recognition of Nepal's attempts towards ensuring human rights.
Meanwhile, he reminds that Nepal is yet to address concerns raised by the international human rights community including those associated with transitional justice. "Now Nepal has to play a role in human rights promotion and protection across the world," he writes, "The success is not being elected a member, but it is all about how the country will play its next role."