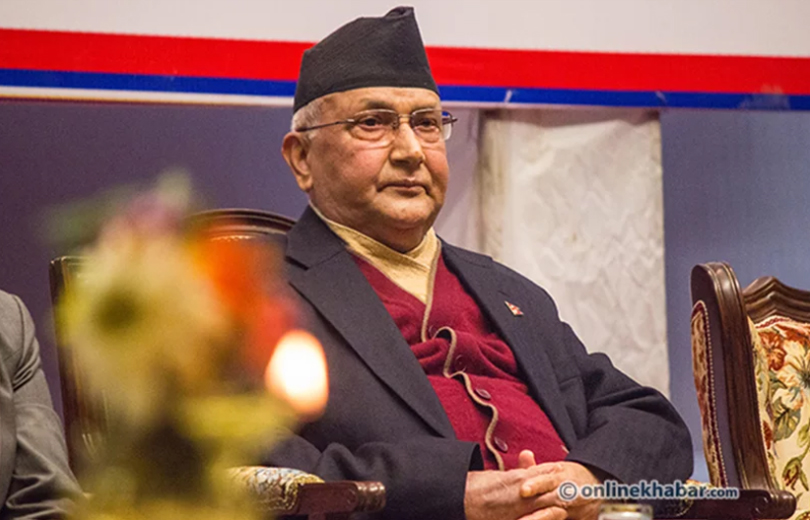 Kathmandu, February 15
Update 1300hrs: CPN UML Chairman KP Oli has been appointed the new Prime Minister of Nepal.
According to the President's Office, Oli was appointed to the post in accordance with Article 73 (2) of the Constitution of Nepal. The appointment comes a day after the CPN UML and its Left Alliance partner CPN Maoist Centre requested the President to appoint Oli to the post.
Prime Minister-designate Oli will take his oath of office and secrecy at 1600 hrs today. He will now have to prove his majority in Parliament within 30 days.
****
Earlier report:
A day after the Election Commission submitted final results of House of Representatives elections and his party decided to form the new government under his leadership, the largest political party in the House, CPN-UML's Chairman KP Sharma Oli has officially laid claim to the position of Prime Minister.
Oli met President Bidya Devi Bhandari at the Sheetal Niwas today and informed the head of the state that he has also received the support from the CPN-Maoist Centre so that he commands a comfortable majority in the House.
It is expected that the President will appoint Oli to the top executive position today. It will be his second term as the prime minister.
Oli was accompanied by senior UML and Maoist Centre leaders during the meeting with the President.