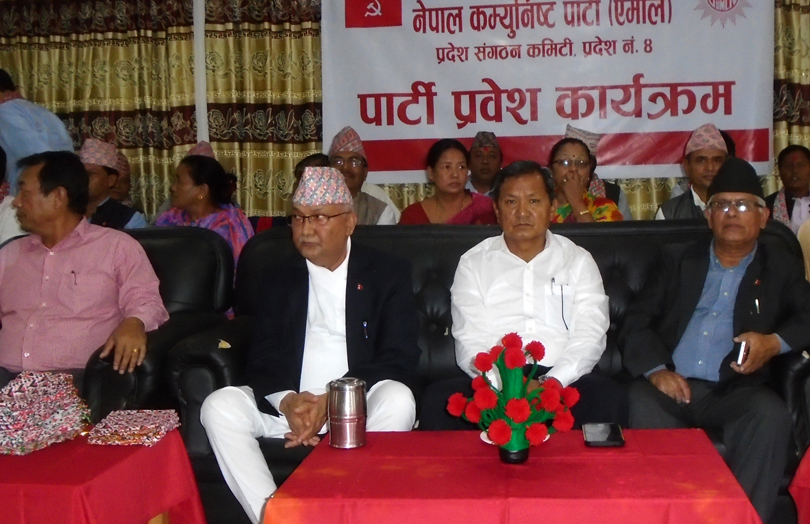 Pokhara, September 1
CPN-UML Chairperson KP Sharma Oli has claimed that his party will emerge victorious in upcoming parliamentary and provincial elections.
At a programme organised here today by the UML Province 4 Organisation Committee, he said the UML's stance on nationalism and budgetary allocation for advancing economic prosperity would make his party winner in both the elections.
He also claimed that no force would resist UML from becoming the first party in the third round of local level elections in Province 2 stated for coming September 18.
Protesting the government's decision to hold the parliamentary and provincial elections in two phases, he said, "Holding elections in two phases indicates unscrupulous intention of the ruling parties."
At the programme presided over by Province 4 Coordinator Kiran Gurung, as many as 40 cadres from other parties joined UML.
RSS