Today is the National Martyrs Day, a day devoted to all the martyrs of Nepal. On this day, Nepalis remember and honour the martyrs who sacrificed their lives for the establishment of democracy in the country.
In Nepal, probably no one knows how many martyrs are there in Nepal as every year the government keeps on declaring new martyrs. A few years ago, the demand to declare someone a martyr used to be a joke.
Nonetheless, most of the Nepalis have read about four great martyrs of the country, who were killed by the Rana regime in 1941 while struggling for the establishment of democracy in the country. In fact, the Martyrs Day is celebrated in January in the memory of these four martyrs.
So, why did they achieve special status among thousands of martyrs? Here are your answers.
1. Shukra Raj Shastri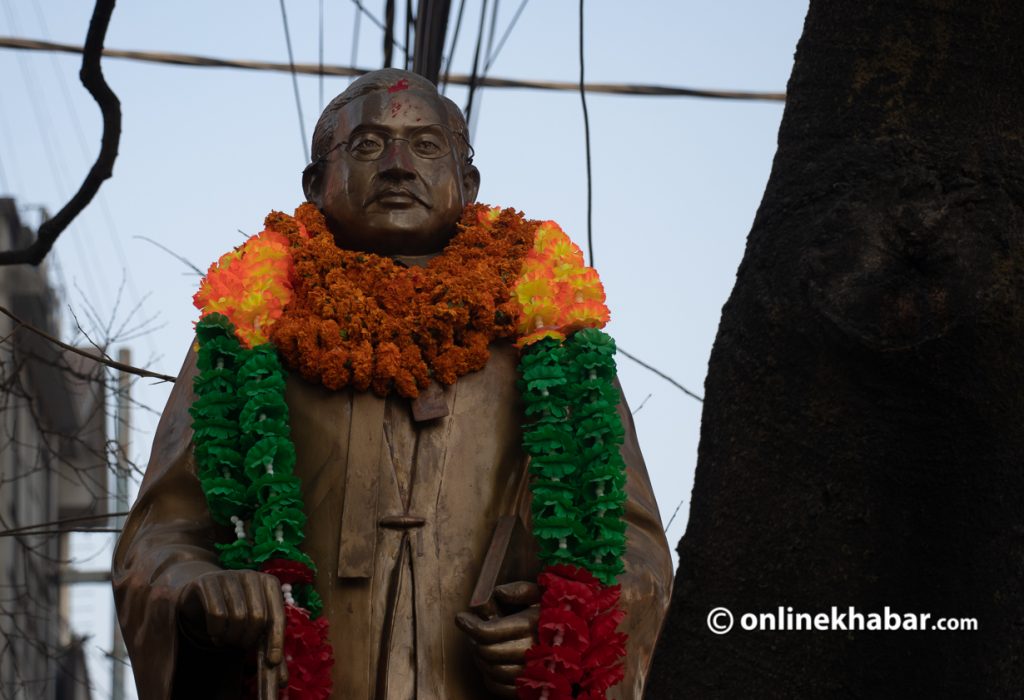 Shukra Raj Joshi (Shastri) was born in 1894 in Varanasi, India. His parents, Madhav Raj and Ratna Maya, were originally from the Kathmandu valley but were living in a forced exile there.
Educated in Varanasi, he earned the title of 'Shastri' after he passed the Shastri degree in Sanskrit literature from India. He has published many books in Nepal Bhasa and Nepali languages.
He joined the revolutionaries after returning to Nepal and started campaigning against the autocratic Rana regime. Shastri, who was an active member of Arya Samaj, was arrested and sentenced to imprisonment for six years for strongly voicing against the Rana regime and demanding the rights of the people during a demonstration at Indra Chok, Kathmandu.
Afterwards, the then government accused him of eight false charges and hanged on the night of January 24, 1941, on a tree at Pachali, Teku, of Kathmandu.
2. Dasharath Chand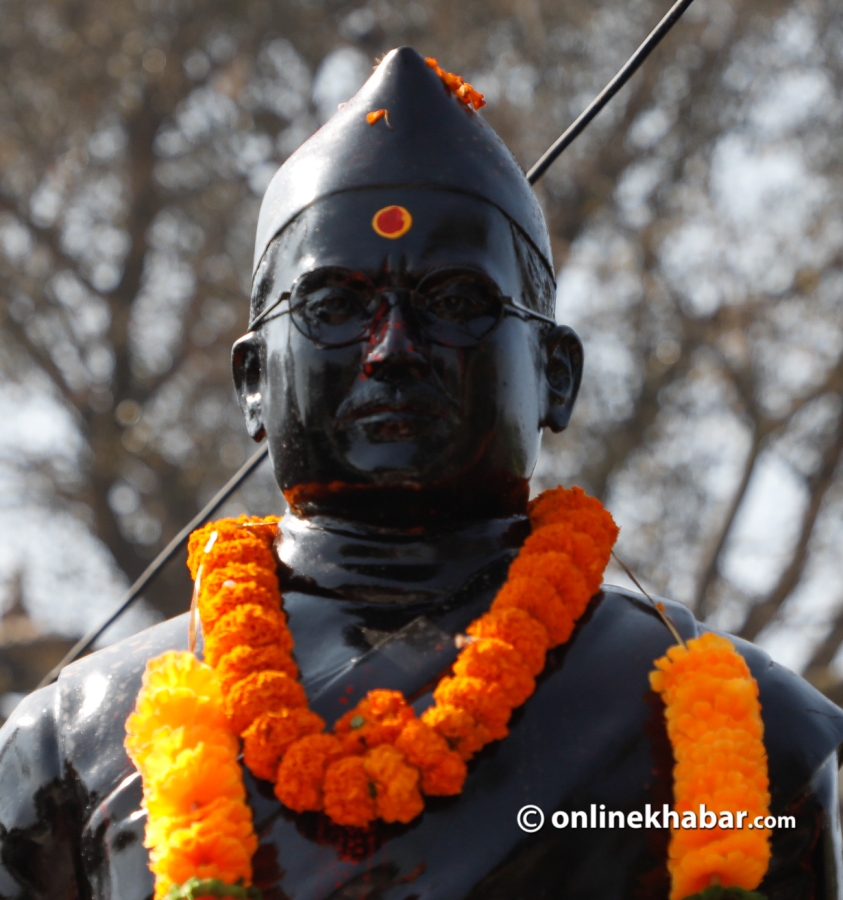 Dasharath Chand was born in Baskot, Baitadi in 1903. He was educated in different places of Uttarakhand like Nainital, Almora, and Kumaon. He passed his intermediate level from Banaras.
Impressed by the freedom movement of India, he actively participated in the Satyagraha initiated by Mahatma Gandhi there. Subsequently, he started writing articles against the Rana regime of Nepal from India under the pseudonym of Sewa Singh.
Tanka Prasad Acharya and Dharma Bhakta Mathema were actively working in their efforts to start a political revolution against the Rana regime. They started the Nepal Praja Parishad in the leadership of Acharya and Chand was one of the active cadres of the party.
The party started to work actively and distributed pamphlets to the general public about the arbitrary Rana regime. This act of the party was noticed by the Rana rulers and they announced a big sum of money as an announcement for the revealing the name of the people/party involved in this act. Tempted by the reward, one of the members of the same party revealed the names. And, two active leaders of the party, Dasharath Chand and Ganga Lal Shrestha, were arrested and were tortured severely in prison.
The Rana rulers asked them to beg pardon for their acts, but they did not. Consequently, on January 25, 1941, Chand and Shrestha were shot dead at Shobha Bhagawati.
3. Dharma Bhakta Mathema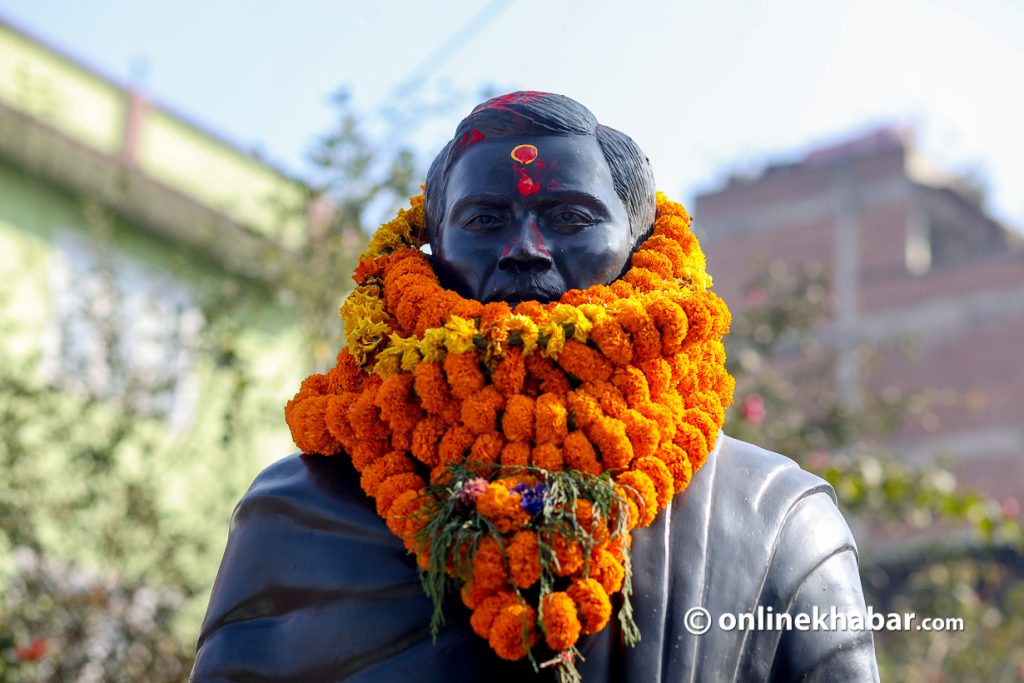 Dharma Bhakta Mathema was born in 1908 in Kathmandu. His father Adi Bhakta was an employee of the ruling Rana family for many years. But, after the exile, Adi Bhakta Mathema went to Kolkata and Assam of India.
Dharma Bhakta Mathema completed his primary level education from a school in Darjeeling and later went to Scottish Church College in Calcutta for his intermediate level degree. Then, he returned to Kathmandu and established a gym here as he was also a professional bodybuilder.
He was also a personal trainer of King Tribhuvan. King Tribhuvan had appointed him after being impressed by his physical fitness and bodybuilding prowess shown at Tundikhel on the occasion of Ghode Jatra festival.
But, he was also active in politics. He also took part in the struggle for the independence of India. After returning to Nepal, Nepal Praja Parishad, an underground political party fighting against the Rana regime, was founded in his house.
He along with many members of the party were arrested during a secret party meeting held in Lainchaur, attended by King Tribhuvan himself, after the then Rana Prime Minister Juddha Shumsher got informed about this meeting. Subsequently, on January 24, 1941, Dharma Bhakta Mathema was hanged on a tree at Siphal of Kathmandu at midnight.
4. Ganga Lal Shrestha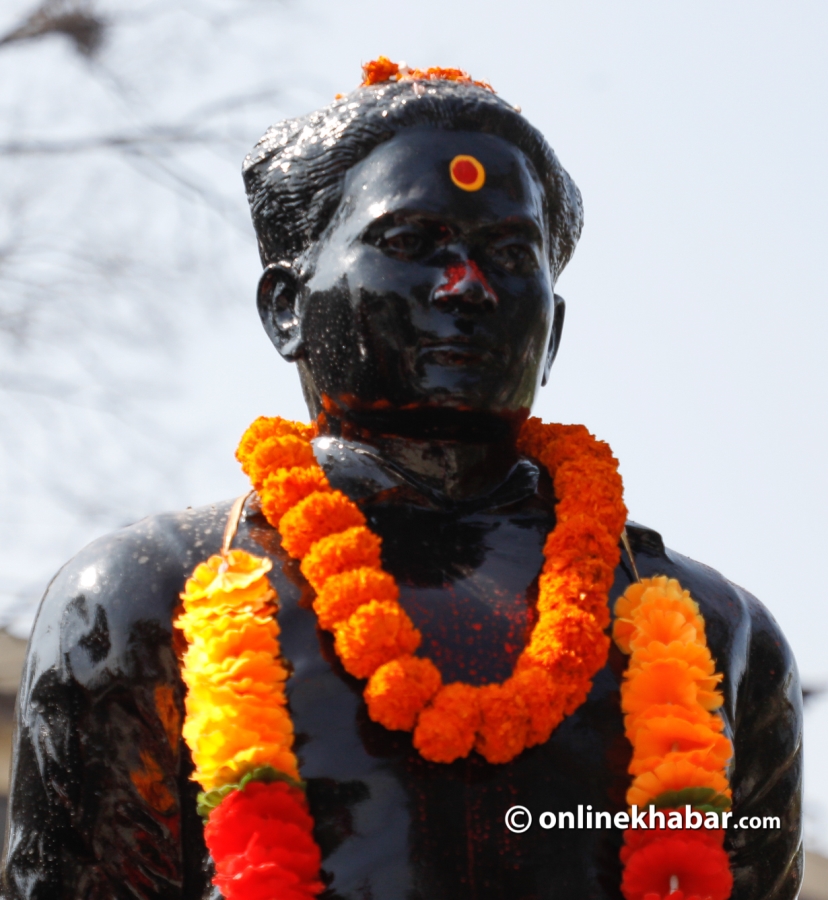 Ganga Lal Shrestha was born in 1919 in Ramechhap district where his father Bhakta Lal was posted as the chief of the Revenue Office.
He completed his secondary level from Durbar High School securing the first division. He also went to Kolkata to study for a few years before enrolling in Durbar High School. He studied science at Trichandra College at his intermediate level.
Shrestha was an activist of Mahavir Sanstha, where anti-Rana discourses were discussed, and also actively involved in the Nepal Praja Parishad party.
He was arrested by the Rana government for addressing the same demonstration at Indra Chok. He was released then. But, after the secret of the party was disclosed by one of the party's members, he along with other members were arrested in October 1940. On January 28, 1941, he was shot dead along with Dasharath Chand by Nara Shumsher Rana at Shobha Bhagawati.