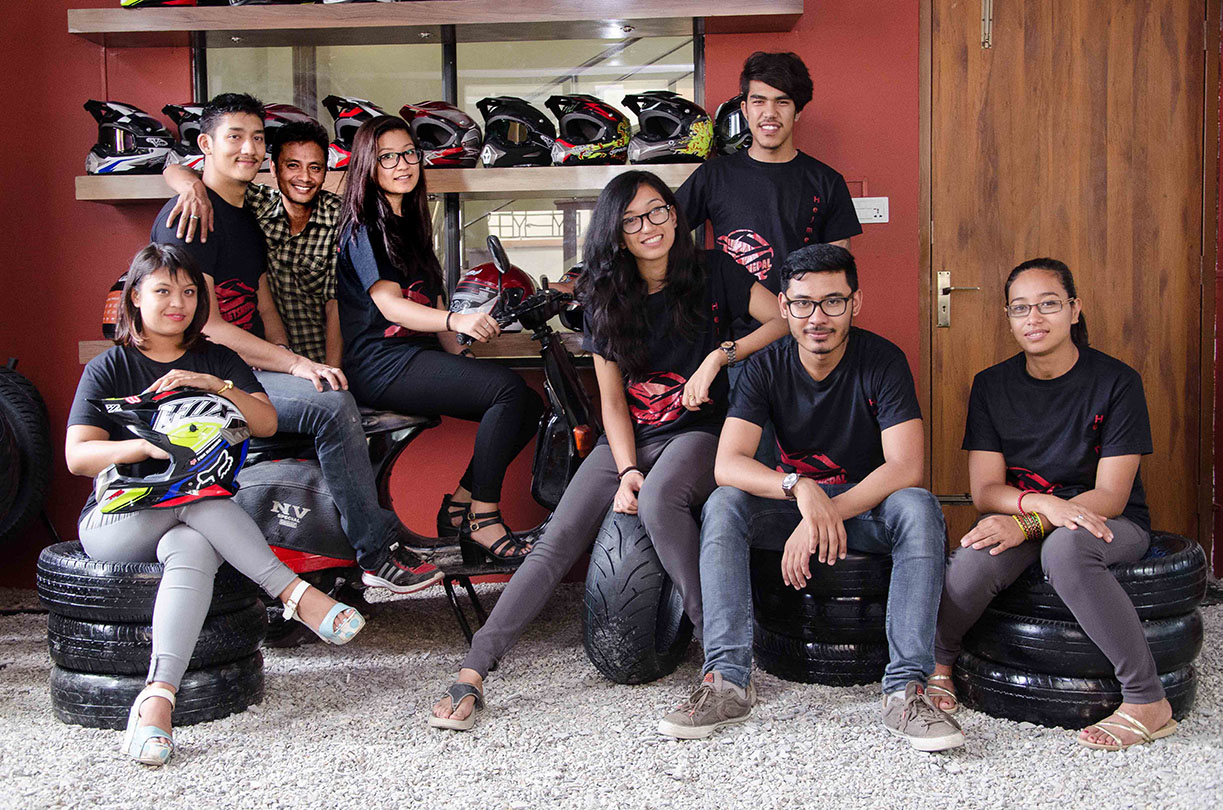 Prarthana (second from left, bottom row) and Sajal (third from left, bottom row) with team Helmets Nepal.
What would you do if you lost your helmet? Most would probably go to one of the various shops dotted around the Teku road that sell auto accessories. But Sajal Joshi and Prarthana Saakha had a different idea.
After a night of partying, Sajal had lost his helmet from his bike which was parked in a parking area in Thamel. The stealing of helmets was so common that Sajal immediately saw an opportunity to sell them via a unified online portal that would take away the effort of going to Teku and haggling with the moody shopkeepers at the various brick and mortar establishments. Moreover, the quality of the helmets that these shops were selling was also questionable.
When the idea of an online marketplace specialising in auto accessories was thrown around, Sajal was a freshman at the Kathmandu College of Management (KCM). Prarthana, a senior and also the president of the career club at KCM, liked the idea so much that she immediately agreed to form a partnership with Sajal.
Helmets Nepal was thus born.
***
As a kid Prarthana's mom wanted her to become an Engineer whereas Sajal wanted to be everything. But the duo had never imagined working together to sell helmets in the future.
Prarthana recalls asking her friends, who were involved in another startup, to make them a website in return for a good portfolio and customer base as a barter which both the parties agreed upon. At around Rs 60,000 the website became ready.
Registering the company, however, was not so easy.
The young entrepreneurs experienced the lax bureaucracy for the first time when they were tossed around to different rooms like dispensable in the office of Company Registrar.
The lack of seriousness and dedication there amused the duo.
Read also: As a child she wanted to become pilot, now she's flying high in chocolate business!
Setting initial bitterness aside, the duo immediately started utilising their marketing skills. They reached out to some retailers as well as wholesalers to buy the first batch of helmets, ensuring them a good return to the sales. At this point, the portal was merely acting as a virtual store front for the many brick and mortar establishments.
Sajal worked from his own room in front of his computer, selling helmets via Facebook. Once their sales started increasing, the duo felt the need of a bigger office space. But they invested a very small amount and would rather see the company grow once more profit started pouring in.
Reinvesting the profit turned out fruitful for the duo and the help from a few friends who were good in photography helped them catalogue and market their products more.
***
After being a part of the startup culture in Nepal, Prarthana and Sajal has had a firsthand experience in the scale and scope of enterprise in the country.
"Most Nepali businesses are still traditional workplaces," says Prarthana.
"Most of the youths are going abroad. Our business market is lacking in new ideas and innovation. But there is still lot of opportunity in Nepal."
Prarthana puts special emphasis on young women entrepreneurs. "Just go for it," she says. "If you have a good network and PR then you can open more doors than men."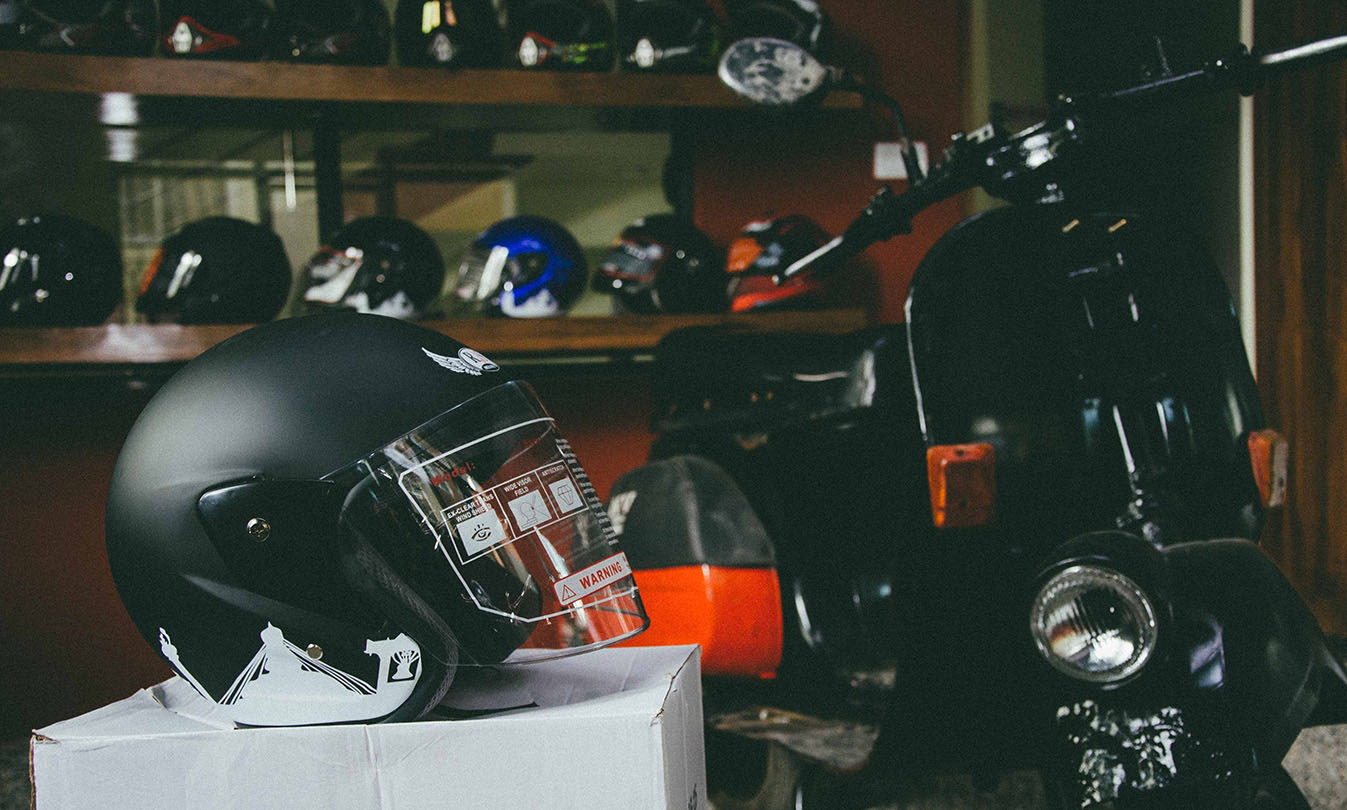 Sajal on the other hand sees opportunities in disasters. "Everyone has a unique idea but only those succeed who dare to venture."
Currently Helmets Nepal operates from a modest showroom at Anamnagar. It sells original accessories from brands like RJS, AGV, LS2, Vega, AXOR, CARA, BYE, Beon, Tuan, Shoie, HJC, KTM, Studds, SMK, NEXX, STM and Wave. Apart from helmets, the portal also sells accessories like masks, tyres, keychains, led lights, color spray and other accessories.
"Ten years from now," says Sajal, "we want to grow and operate as an international company. "