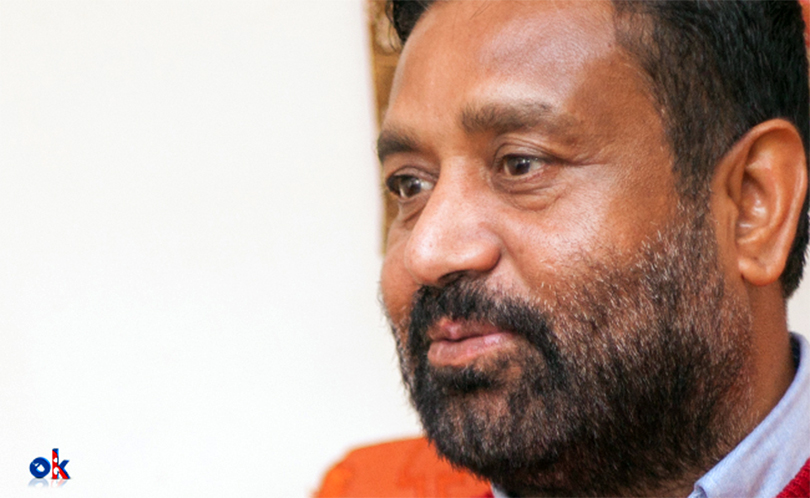 Kathmandu, May 4
Nepali Congress leader Bimalendra Nidhi on Thursday withdrew the resignation he had submitted from the position of Deputy Prime Minister and Minister for Home Affairs on Sunday.
It is likely that he will go back to the Ministry and assume the office back today itself.
Nepali Congress President Sher Bahadur Deuba and Prime Minister and CPN-Maoist Centre Chairman Pushpa Kamal Dahal had convinced Nidhi to withdraw the resignation and continue working in the ministry, according to a source.
The two top leaders had requested Nidhi to rethink the decision and support the government plan to hold local level elections peacefully.
Earlier, Deuba had held a separate meeting with Nidhi on Wednesday evening as well, during which Deuba requested his confidant to go back to the ministerial job, the source informed.
Meanwhile, it has been agreed that Nidhi will be the second man in the Cabinet after PM Dahal.
Nidhi and another DPM Kamal Thapa had engaged in a tussle on who should be the seniormost DPM for over a month. But now the issue has been solved as DPM Thapa's Rastriya Prajatantra Party already decided to back out of the government.
Expressing dissatisfaction over the impeachment motion against Chief Justice Sushila Karki that lawmakers of Nepali Congress and CPN-Maoist Centre filed, DPM Nidhi had stepped down on Sunday.
On the next day, the RPP had decided to withdraw the support extended to the government over the same issue.