Neither too hot, nor too cold, spring is the best season for travelling and Nepal celebrates its New Year in this very season. If you are confused about places to go on holiday, here are nine destinations to choose from this New Year.
1.
Nagarkot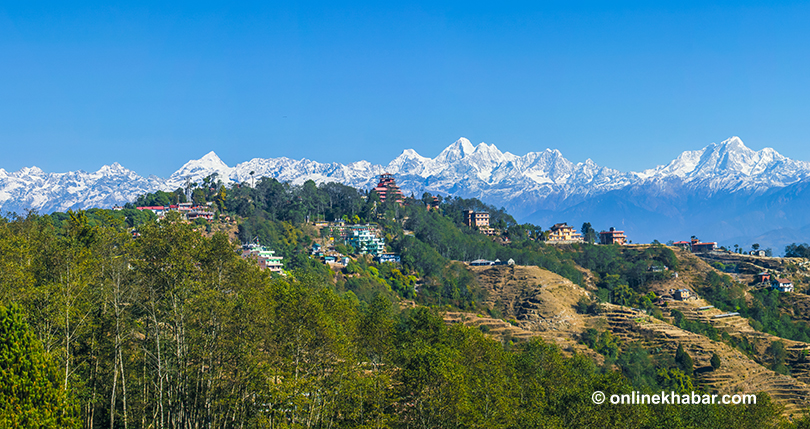 Just 32 km away from Kathmandu, Nagarkot has one of the best sunrise-viewing areas in Nepal. From the hill, you can clearly see the Langtang Mountain Range and also Everest, if you the weather is clear!
Take a public bus to Kamal Binayak from Ratna Park of Kathmandu. Take another bus to Nagarkot from Kamal Binayak. You will reach Nagarkot in two hours.
2.
Kalinchowk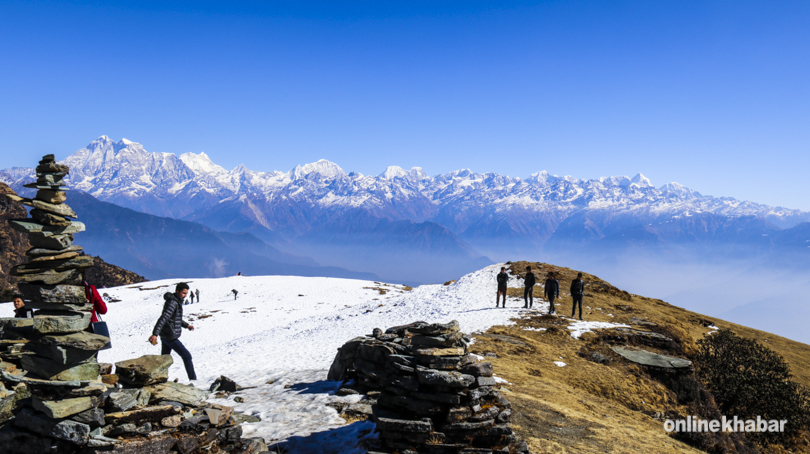 It is not difficult to reach Kalinchowk, Dolakha from Kathmandu. But that does not take the charm away from Kalinchowk. Of late, scores of domestic tourists are visiting this place to enjoy the view of the mountains. You can spot Langtang and Rolwaling mountain ranges in front of your eyes in Kalinchowk. The Kalinchowk Bhagawati Temple also attracts pilgrims from all over Nepal.
Take a bus from Kathmandu to Charikot, the district headquarters. As you reach Charikot after five hours, hire a jeep for the 17-kilometre dirt road ride to Kuri. Beware that your journey to Kuri may not be easy if it is snowing. Hike uphill for around an hour from Kuri and you will reach the Kalinkchowk Bhagawati Temple.
3.
Pokhara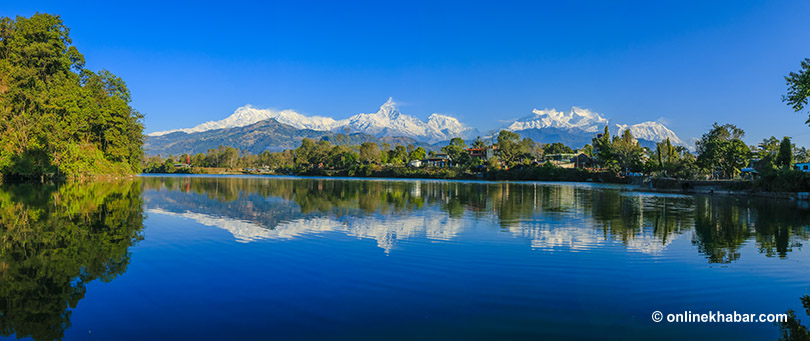 Pokhara is Nepal's tourism capital as it offers its guests a number of activities including sightseeing, boating, exploring caves, visiting waterfalls and trying adventurous sports. The city is a gateway to the world-famous Annapurna trekking circuit as well as Punhill and Mustang.
Phewa Lake, Tal Barahi Temple, Mahendra Cave, Davis Falls, Bindyabasini Temple, World Peace Pagoda and Begnas Lake are popular tourist destinations in this city.
Punhill of Myagdi is becoming popular as a trekking destination among tourists. If you want to experience Punhill, you can do so from Pokhara. The journey from Pokhara to Punhill and back takes around five days.
It takes around six hours to reach Pokhara from Kathmandu by bus. On a plane, it takes around 30 minutes.
4.
Mustang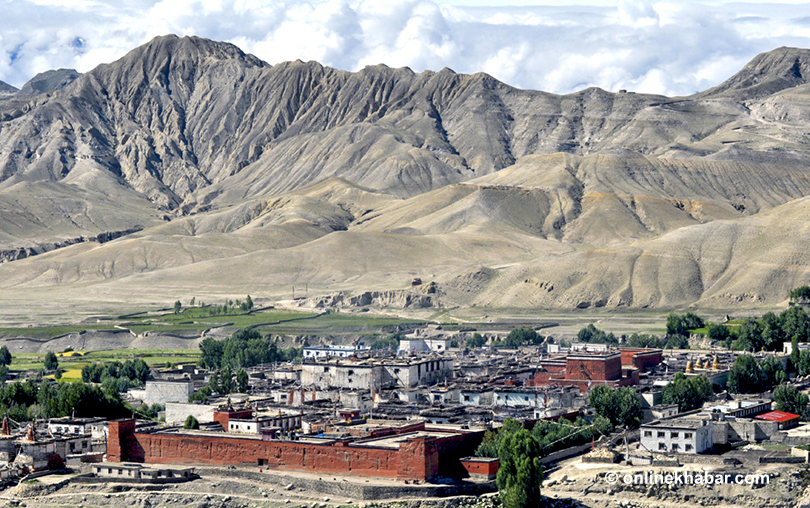 In the recent years, Mustang has perhaps become the most popular travel destination among Nepali youths. The world's largest travel guidebook publisher Lonely Planet has also listed Mustang as one of the best destinations in Nepal. The place is known for its rich Thakali culture and abundance of natural beauty.
The Muktinath Temple, a holy shrine for both Hindus and Buddhists, also lies here.
You can hire cars and jeeps for Mustang from Kathmandu. Vehicles are also available from Jomsom to Chhusang. Cross a stream (sorry, here is no motorable bridge her) and take another vehicle. It takes six hours to reach the Upper Mustang region from Jomsom on a ride.
6.
Chitwan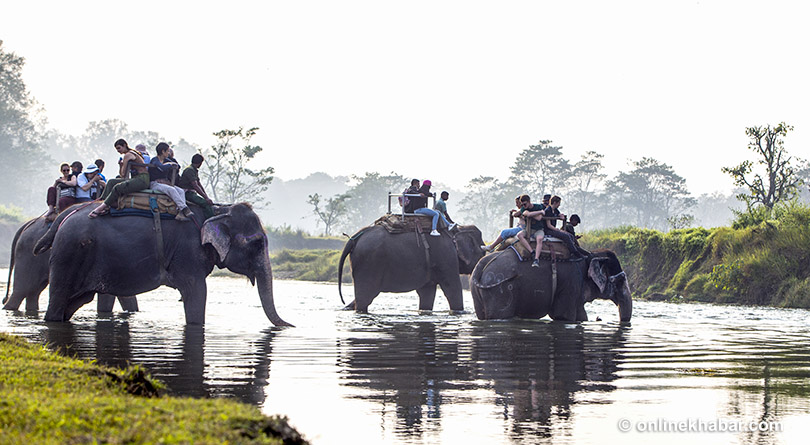 Chitwan is popular for jungle safari and Tharu culture. If you are interested in wildlife, the Chitwan National Park can be the best destination for you this New Year. Start the jungle safari and watch the world-famous one-horned rhinoceros roam the wild. Sauraha and Meghauli are other touristic destinations in Chitwan. Meghauli is becoming popular for its sunrise views these days.
Sauraha is just a six hour ride from Kathmandu.
7.
Lumbini
The birthplace of Lord Buddha is a dream destination for Buddhists across the world as well as all pursuers of peace. This is a research site for scholars interested in Buddhism and Buddhist philosophies.
The major attraction in Lumbini is the Mayadevi Temple, the exact birthplace of Lord Buddha. It can be a once-in-a-lifetime opportunity for many visitors to observe Buddha's life from the period of seventh to fifth century BC. There are also the Ashoka Pillar and the Pavitra Pokhari (the holy pond) on the premises.
Take a bus from Kathmandu and reach Lumbini in eight hours. Flying to the Bhairahawa Airport is another option. The Mayadevi Temple is 20 kilometres away from the Buddha Chowk in Bhairahawa.
8.
Bardiya
Like Chitwan, Bardiya is also known for both natural and cultural dimensions. The Bardiya National Park is the largest national park in the Tarai region covering 968 square kilometres. The Park home to 54 species of mammals, 400 species of birds, 25 species of reptiles and 60 species of fish. The now endangered royal Bengal tigers have been significant asset of the Park, which attract thousands of tourists every year.
Take either a bus or an airplane to reach Nepalgunj. It takes exactly one hour by flight and 12 hours on a bus to teach Nepalgunj from Kathmandu. The Bardiya National Park is 90 km away from Nepalgunj.
9.
Rara
The Rara Lake is the biggest lake of Nepal, located at an altitude of 2,990m in Mugu district of the Karnali region. Looking at the lake change its colours is indeed a sublime experience. Just go to the Murma Top at the height of 4,000 metres and get a 360-degree view of the lake.
Fly for 50 minutes from Nepalgunj and land at the Talcha Airport in Mugu. Trek for around three hours and you will reach the lake. Alternatively, take a bus to Gamgadhi of Mugu from Surkhet via Kalikot. The bus journey along the narrow Karnali Highway takes two days. Then, walk for around three hours.
9.
Khaptad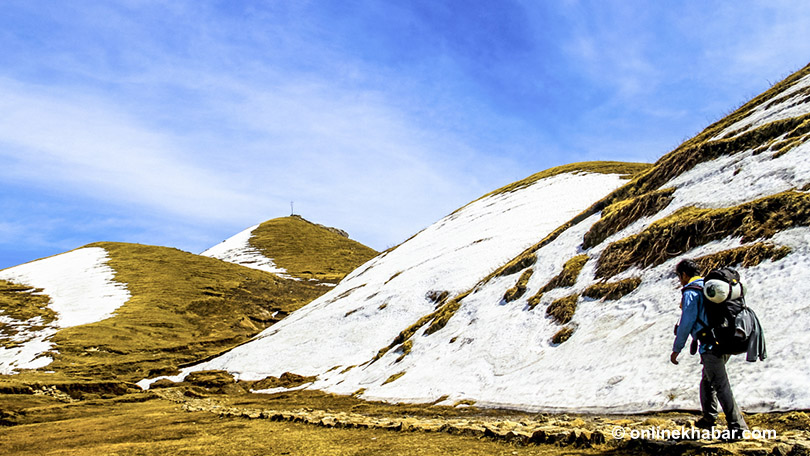 Khaptad is a one-of-a-kind gift of nature for travellers. Spread over Doti, Achham, Bajhang and Bajura districts, it is also known as the 'heaven of far-west'. The meadows of Kaptad remain covered with snow in winter while they boast incomparable greenery on other seasons. Spring beautifies the region with various species of colourful flowers.
Dhangadhi is 650 km west of Kathmandu. Take either a bus or a plane to Dhangadhi. Take another bus for around eight hours to reach Dipayal Silgadhi of Doti. Then, begin the trek. Spend the night in Jhigrana and enter the Khaptad National Park on the second day. You can hire a jeep also.