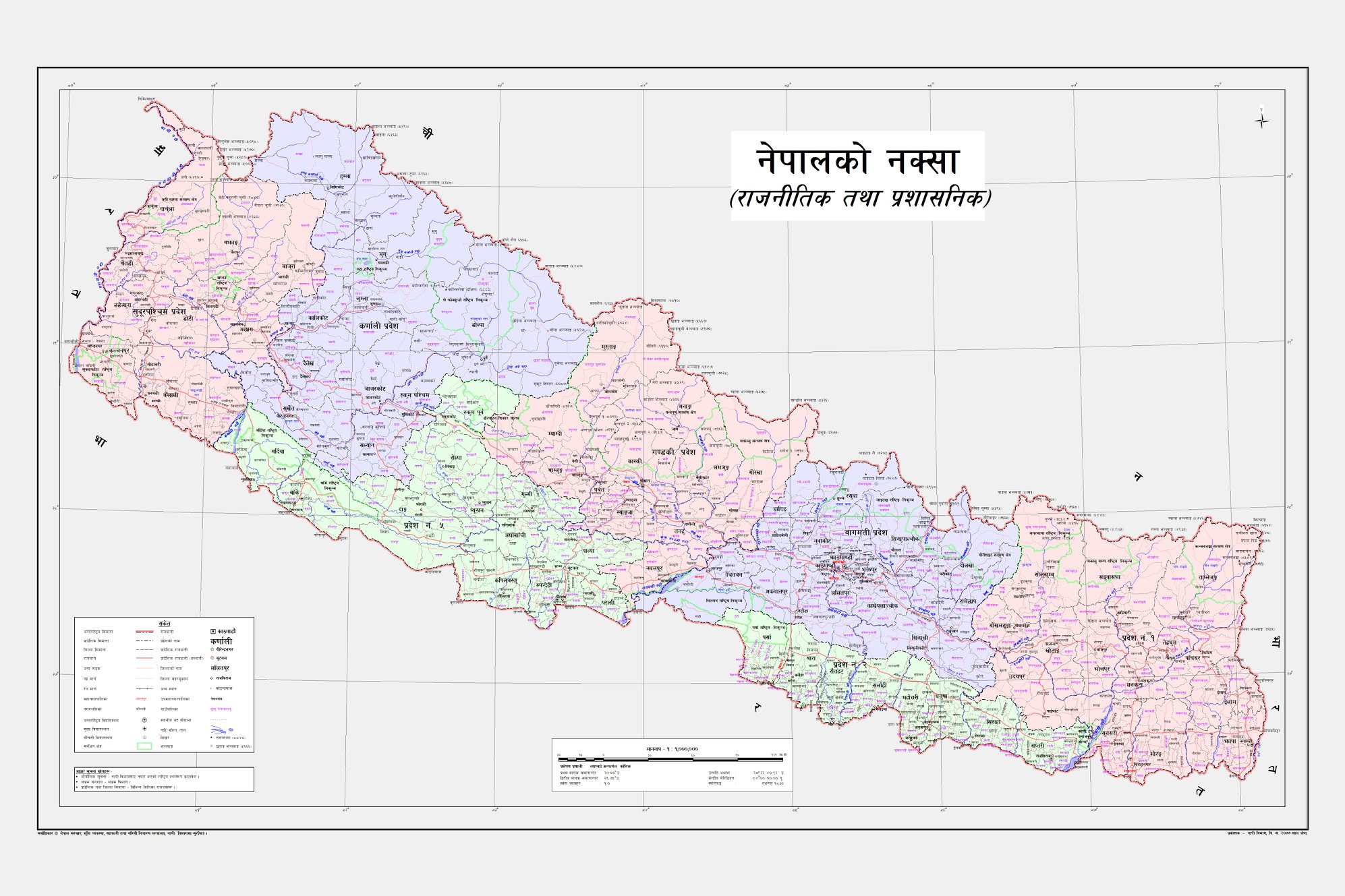 Dear Indian television anchors,
Greetings from a corner of the oldest sovereign country of South Asia! I have intentionally used the phrase 'television anchors' instead of 'television journalists' as this open letter does not address to many brilliant and studious journalists of India like Ravish Kumar.
This letter is only targeted to 'television anchors' as 'anchor' roughly means 'presenter' and 'announcer'. You guys are just presenters. You present things you do not know. You guys are announcers. You announce matters you are not informed of.
A journalist studies, comes to a logical conclusion, and then only interprets any public issue from mass media. You do not fall into this category. Your one-sided marathon television speeches regarding Nepal's new map have proven the same.  I do not go at length dovetailing your childish expression and ill-equipped interviews in recent television shows of ABP, ZEE News, Republic and some other channels.  I do not defame you and your country. I just present you a point-by-point reply to your poorly presented perceptions towards Nepal and Nepalis.
1.
Manisha Koirala shone in Bollywood with her individual skills, not by an Indian scholarship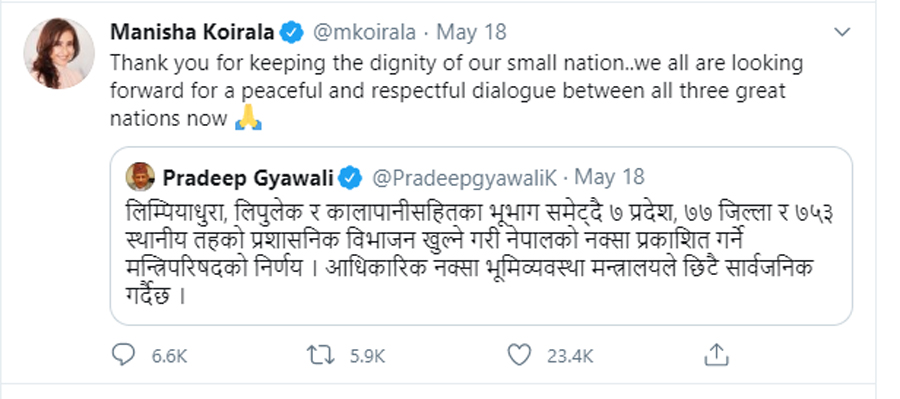 On May 19, after Nepal issued its new political and administrative map accommodating the region occupied by India after its tragic war with China, Manisha Koirala retweeted a tweet by our Minister of Foreign Affairs Pradeep Gyawali, and said, "Thank you for keeping the dignity of our small nation. We all are looking forward to peaceful and respectful dialogue between all three great nations now."
You said, "Manisha eats [food] of India and advocates of China'" How poor your logic is. Remember, Manisha made her Bollywood stardom not by your scholarship but by her professional skills. When India issued its new political map incorporating Kalapani, Lipulekh and Limpiyadhura of Nepal on November 2, 2019, you guys were mute. Once Nepal reclaimed the land cartographically, you are crying foul, defaming famed Koirala. She did not defame you and your country. Born in the birthplace of Lord Buddha, Koirala was for 'peaceful and respectful dialogue'.
2.
Nepal does not need China to voice its national concern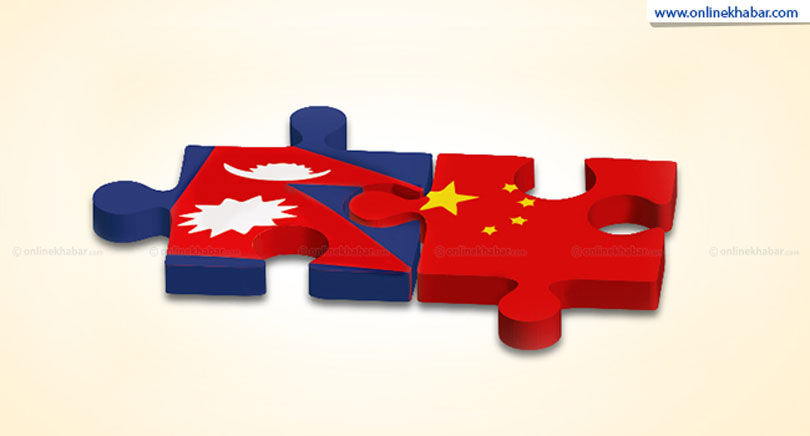 You guys kept telling your audience that Nepal raised the map issue only after China's backing.  Please, do read the news about daily happenings in Nepal before making such silly statements. Students here broke the strict lockdown rules to protest against your haphazard road construction within Nepal's territory.
Our parliamentarians and fellow citizens upped the ante by protesting your territorial encroachment. With strong street protests and repeated parliamentary questions, the Nepal government finally endorsed the proposal to issue a new map on May 18.  Nepal and Nepalis do not need foreign backing to raise its question of nationality and sovereignty.
Your country was liberated only in 1947 from the Britishers. Nepal was sovereign from its inception. Therefore, we do not need China to talk of Kalapani, Lipulekh, and Limpiyadhura, and other occupied regions. Let me make you clear: when China and India inked a deal about trade through Lipulekh in 2015, the then prime minister of Nepal, Sushil Koirala, strongly protested both India and China. When a Chinese television said Mt Everest lied in Tibet of China, we protested and corrected the incorrect.  We are not fearful of any power while raising questions of national concern. If raising genuine national concerns of Nepal is backed by China, which country backs your arguments: the UK or the USA?
3.
Do not compare the armies. The Gurkha soldiers guard your borders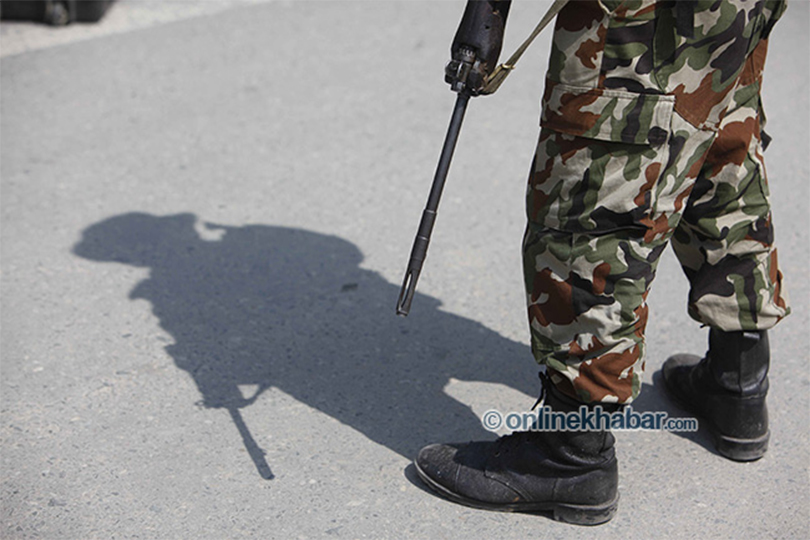 Some of you were making a silly comparison between the numbers of soldiers in the Nepal Army and the Indian Army. Do not threaten us with military mathematics.  Remember that our Nepali brave Gurkha soldiers guard your contested borders. If you cannot protect your own territory with your own citizens, do not threaten us with military might. You claim yourself as the 'biggest democracy' in the world; such a military comparison is not an indication of a truly democratic nation. If you were a truly democratic country, you would raise this question to your rulers: at a time when the Nepali Gurkhas are guarding our own borders, why are we encroaching on their land?
4.
Controlled border and visa are Nepali demands for years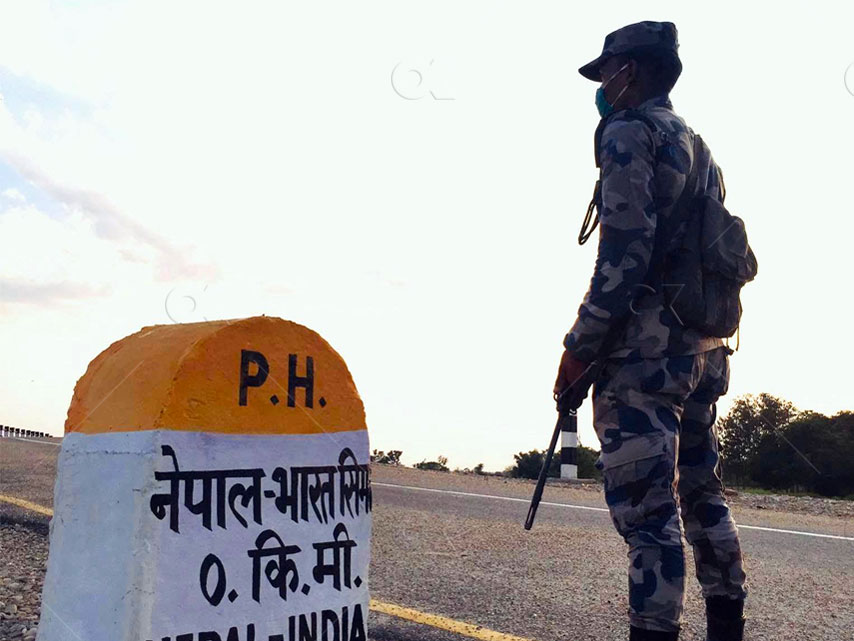 Owing to your poorly judged comments, some Indian citizens are calling to end the open border system and require passports for Nepalis to enter India. This is what exactly the majority of Nepalis are demanding for years, but it has not materialised. Once this comes into operation, Nepalis would be very happy.
5.
Nepal is the seventh-largest remittance source for India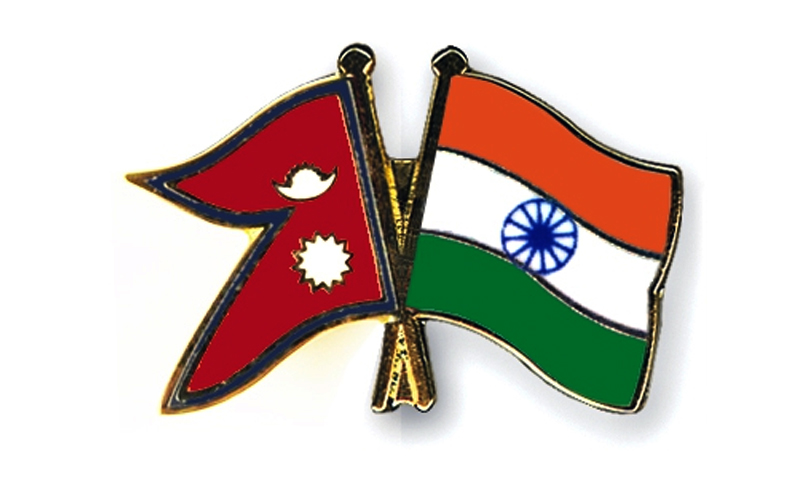 You are of the view that only Nepal heavily relies on India.  Yes, we are economically weaker than you. However, we are a vital market for you. According to a research of Pew Research Centre of the USA, Nepal is the seventh-largest remittance source for India. Millions of Nepalis are working in India; So do Indians in Nepal.
6.
Nepal is no more India-locked country
You suggested as if Nepal is physically and geographically India-locked and Nepal accepts everything that India dictates.  This was partially true until the fourth week of April 2019. However, on April 29, 2019, Nepal signed a historical protocol with China for the implementation of the Transit and Transport Agreement (TTA) which was signed by PM KP Sharma Oli in his first state visit to China from March to 27, 2016, during his first premiership.  This has given Nepal open and easy access to multiple roads and ports of China.
Nepal does not want to cease its trade and transit linkage with the southern neighbour, India, also. However, if it imposes another trade embargo like in 2015, Nepal is more prepared to make trading routes via functional two border crossings of Kerung and Tatopani with the second-largest economy of the world, China. Likewise, some other border crossings are under construction.
7.
Kalapani is just the tip of the iceberg against Indian highhandedness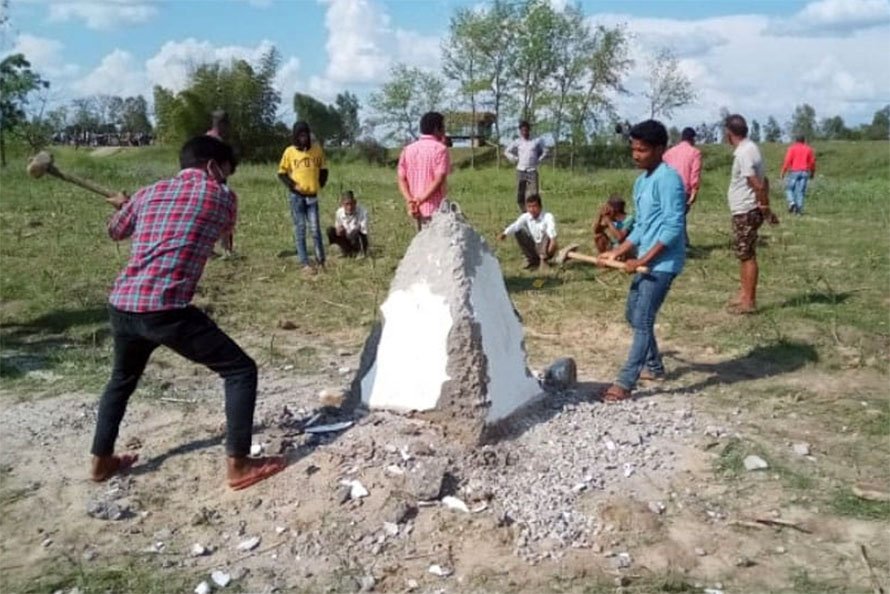 Indian occupation of Nepali land is not limited to Kalapani. It is also rampant in eastern and southern parts of our frontiers. India took advantage of the porous and unmanned border to encroach on Nepal's sovereign territory. Not only this, but India has also inked unequal treaties.
Nepalis are long protesting such a hegemonic nature of our neighbour. Kalapani is just the tip of the iceberg. Border issues are very emotional concerns of Nepalis, and they are backed by historical facts. Indian state establishments did downplay these truths. Now, you as television anchors are provoking Nepali citizens by terming such an organic voice as China-supported. Previously, the border issue was against the Indian establishment. Of late, your verbal diarrhoea is adding insults to this injury, troubling centuries-old cultural camaraderie and geographical proximities between the common peoples of our countries.
Anupam is a journalist reporting from Itahari, Sunsari.