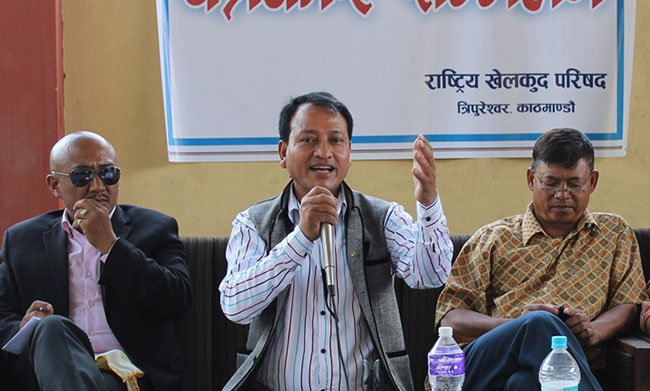 Kathmandu, May 13
Nepal's Sports Council has said it will organise a two-day cricket tournament for senior players, in the run up to the national team's tour to Europe.
The council's Member Secretary Keshab Kumar Bista told Onlinekhabar the tournament (Prime Minister's Cup) will be organised within the second week of June.
The announcement comes just weeks after the International Cricket Council banned Nepal's cricket association citing government intervention in the administration of the game.
Bista said separate tournaments will be organised for men and for women. The men's team is to travel to the UK in July to play a friendly against Marylebone Cricket Club, considered one of the oldest in the world, at Lord's. The team will then go to the Netherlands, where they will take on the hosts in the fourth round of the World Cricket League Division I.
Bista said that the council decided to adopt the two-day format in view of the recommendations made by cricket coaches and players. "We have a budget of around Rs 6 million to organise the tournament," said Bista.
Since the tournament is being organised just ahead of the tour, players are expected to be selected for the national squad based on their performance during the matches.