Shreya Khatri, 26, (name changed) was born into a middle-class family in Nepal. This Nepali woman had gone to Dubai immediately after the 2015 earthquake. She returned home within two years after getting the news that her father was ill.
As she was just literate, she did not see any possibility of good employment in Nepal. Hence, she thought of going abroad again.
She, then, flew to Turkey in the second week of August 2018 through a recruitment agency in Kathmandu, spending Rs 300,000. In Turkey, Khatri was offered a monthly salary of USD500 for her housekeeping job.
But, not everything went as planned. She did not get the salary she was promised.
"I got only 1,200 Turkish lira (approximately Rs 15,000). Then, I contacted the recruitment agency, to complain" a frustrated Khatri says, "After hearing my complaint, the agent blocked my calls."
Still, she worked in Ankara for six months. A lot of work, very little income, and nominal savings, yet, Khatri did not give up hope. Weaving a new dream, she arrived in Istanbul. She worked there for a year. But, after the Covid-19 pandemic, she lost her job.
Yet, that could not crumble her hope and she continued her journey with new hope, a dream of Europe. But, little did she know it was also the beginning of another sad chapter of her life.
Unexpected betrayal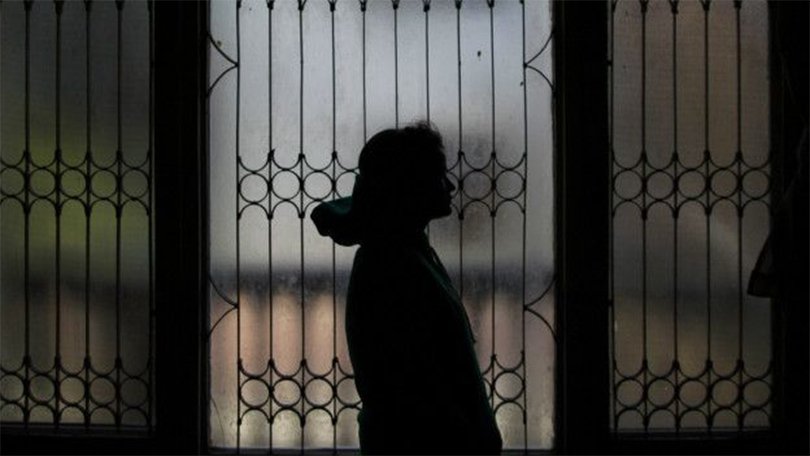 She had to make a new journey. She was prepared for the perilous trip from Turkey to France via Greece, Albania, Bosnia, Croatia, Slovenia, and Italy. She was mentally prepared for the months-long walk through the jungles.
"We have to live with what's written for our lives," she says, "We went to Greece, taking out additional loans from home, hoping that no matter how miserable it would be, we would reach the place."
To move beyond Greece, one had to rely on Pakistani or Afghan agents. Luckily, Khatri got to meet fellow Nepali, Abhishek KC, 27, in Greece (the name used in the refugee camps, but he has another name mentioned in his passport).
"After meeting a fellow Nepali in a foreign land, my hope for support escalated."
From time to time, KC kept urging Khatri to leave Greece. But, she says she was thinking of moving forward only if she got other Nepali women to accompany her. Khatri says, "He had promised that he would settle down in Portugal and take me to France. When I asked, he said that there were 12-15 other Nepalis and I won't be alone."
He used to bring and take people from Greece to Bosnia. As an agent, KC often helped Bangladeshis move from one place to another.
"Trusting his words, I continued on the journey calmly," says Khatri.
The three-day trek from Greece got over. Still, Khatri did not meet any other Nepalis and realised she is all alone. She says, "I asked him why he lied. He told me that others were caught by the police, so they could not come."
After being alone, she decided to return to Greece. Then, KC reminded her, "You have already spent so much money on it. Winter is also coming. When it gets cold, you can't walk on the snow."
"I again trusted him and moved on with him. From time to time, he would say that he loved me," says Khatri, "He even raped me one day during the journey and I was helpless. I can't explain how I felt then."
Khatri, who had come abroad to reduce the burden of debt, was now forced to carry another burden. "I went mad at that time," she says with a sigh, "I got sick. I couldn't walk. Little did I know that I was pregnant."
Alone in the foreign land
It took her a month to reach Bosnia on foot crossing many villages and forests. She finally arrived in Sarajevo, Bosnia. There, she was apprehended by the police.
"I was not even in the state to speak. I was sick. But, he (the agent) said we are husband and wife; he told the police that his wife was ill."
"We were in quarantine for nine days at the camp. Then, we were moved from there to another place. We met Nepalis there. In the camp, there were also some other people," she shares, "He reminded me not to tell them I was raped. He used to say that he loved me; he said he was married before but divorced because he had no children."
Therefore, Khatri did not express her grief in front of other Nepalis. She decided to move on. After a 16-day trek to Slovenia, she was apprehended by the police again and returned to Bosnia. "Winter was about to begin. Snow and rain also began. There was no way to move forward. Then, I settled in Bosnia," says Khatri, "At that time, a five-month-old baby was growing in my womb."
By that time, KC had left Khatri and returned to Greece with a promise to return to her soon. She says, "He took all the money I had, saying he had to bring people to Bosnia. " That became their last meeting. Then, he did not come to see her although they remained in contact via phone.
A relationship against her will and the child growing in her womb, all made her worried. Finally, she gave birth to a daughter on July 2, 2021. Strange place, settlement in a camp, on top of that, she was alone in the hospital. The doctors themselves named the daughter.
"Even after coming to Bosnia from Greece, Abhishek did not come to visit us," shares Khatri, " We had a daughter. Where are you? When will you come? I used to ask that and he used to say he was on his way. "
A promise not kept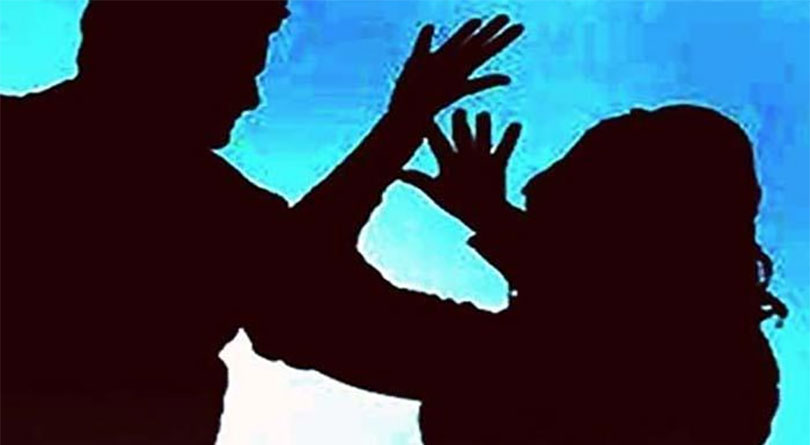 Even two months after the birth of his daughter, KC always said, "I am coming." But, he never came.
Later, he blocked her on WhatsApp, the only means of communication. She has not received any message from him since July 5.
The maternity state, the newborn baby, the refugee camp, and then an unending wait for KC made her even more anxious.
She then contacted KC's nephew. "His nephew told me that he was going to Italy. He had reached Italy on August 21." She says, "What should I do now? I can't even die now, I have a daughter to look after."
She travelled from Bosnia to Italy with the help of an Afghan family. It took two months. She arrived in Italy in the second week of October last month, carrying a baby on her back, crossing the jungle, enduring rain and winter for two long months.
What next?
"My daughter got sick when she arrived in Italy," says Khatri, "That's when I realised my love for my child."
Khatri's family also knows about her struggle. Her sisters console her over the phone. "I haven't talked to my mother yet, but have shared everything with my father. He told me to take care of the baby and do something for my daughter's future."
Not only Khatri's family, but KC's family are also aware of all these happenings, says KC.
It took 13 months for her to travel from Turkey to Italy. She was single when she started this journey. Now, she has her daughter and has taken refuge in a camp in Italy.
"He played with my life," she says, "If he hadn't forced me, I wouldn't be here in this condition today."
"I can and will raise my child. I have come here suffering so much. I will live here," she says, "I have borrowed millions from Nepal when I came here. On top of that, the responsibility of my child has also been added. I want to fight harder for my baby's future."
She had never imagined that this would happen to Nepalis abroad. Remembering her pain, Khatri says, "I wish no other woman would have to go through what I suffered. I dare to speak in order to disclose his misdeed."
She wants action against KC. "This man is missing. He has taken all my money," says Khatri, "He ruined my life. I am in debt. A Nepali left me to die, but Afghans saved me from dying."