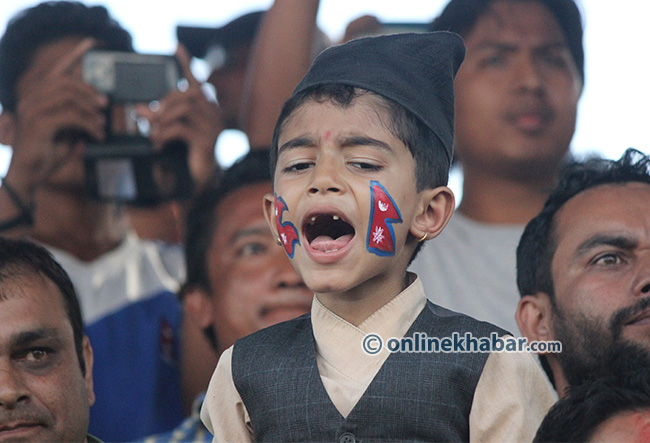 Sports in Nepal are enhancing the country's status every day, and the Nepali sportspersons have contributed so much to make the Nepali sports scenario brighter. Many among the athletes are also the personalities who have been making the country proud internationally.
Some praiseworthy performances were witnessed in the recent 13th South Asian Games (SAG) held in Nepal in 2019, in which Nepal bagged 206 medals including 51 golds, 60 silvers, and 95 bronzes. This was the highest number of gold medals achieved by Nepal in any international sports event to date. Other few of the talents had their moments to shine by qualifying and participating in the Summer Olympics 2016.
Of course, the Nepali sports scenario is not limited to just a few names. There are many players who have already retired and made a huge impact on the history of Nepali sports while many are new with promising careers ahead of them. Nevertheless, here is a list of 10 active sportspersons of Nepal who have been uplifting the status of Nepali sports and Nepal as a whole.
1.
Gaurika Singh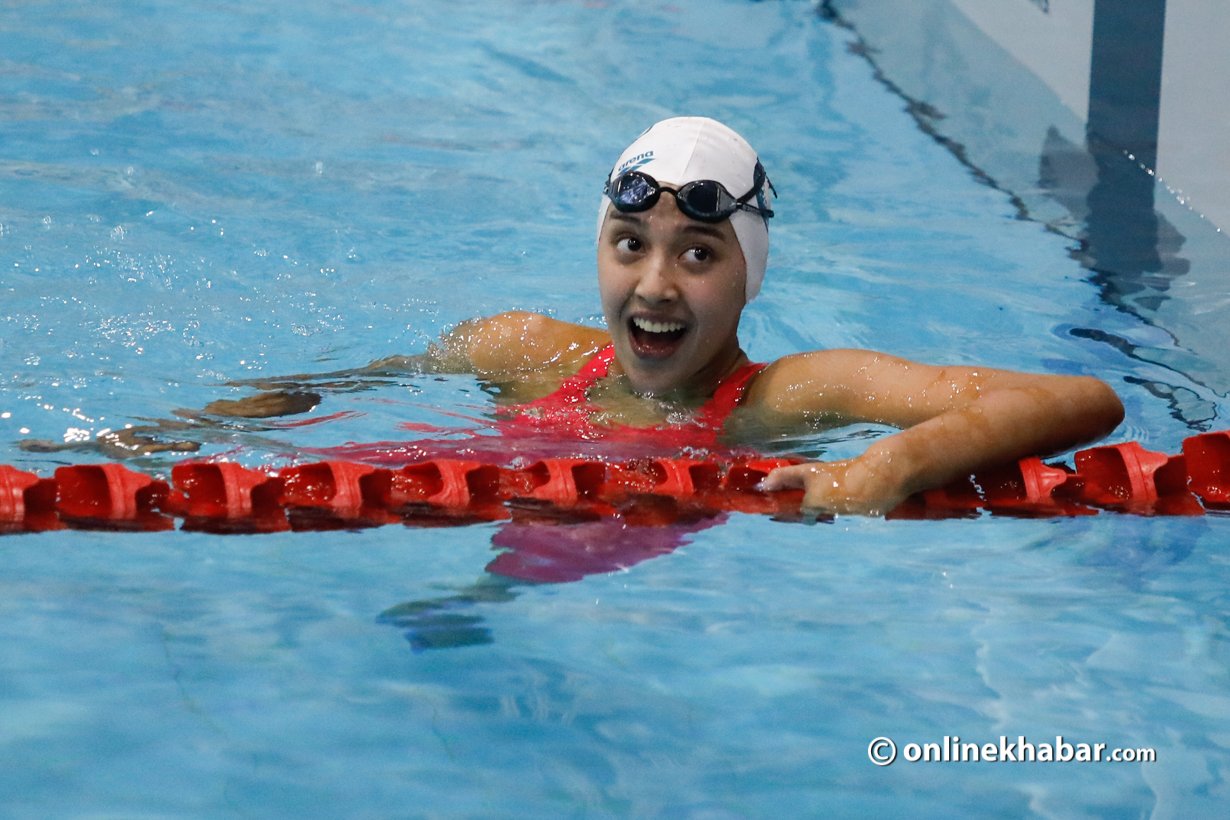 Gaurika Singh is an international swimmer from Nepal and a proponent of women empowerment. She has set various national and international records. She became the youngest athlete (13 years) of the 2016 Rio Olympics. She first stole the limelight in the 12th South Asian Games held in Guwahati, India, where she bagged one silver and three bronze medals. In the 13th South Asian Games (SAG) 2019 held in Nepal, she won four gold medals along with two silver and three bronze medals. With enormous international achievements, she is considered one of the topmost successful sports icons of the event as well as the nation.
2.
Sandeep Lamichhane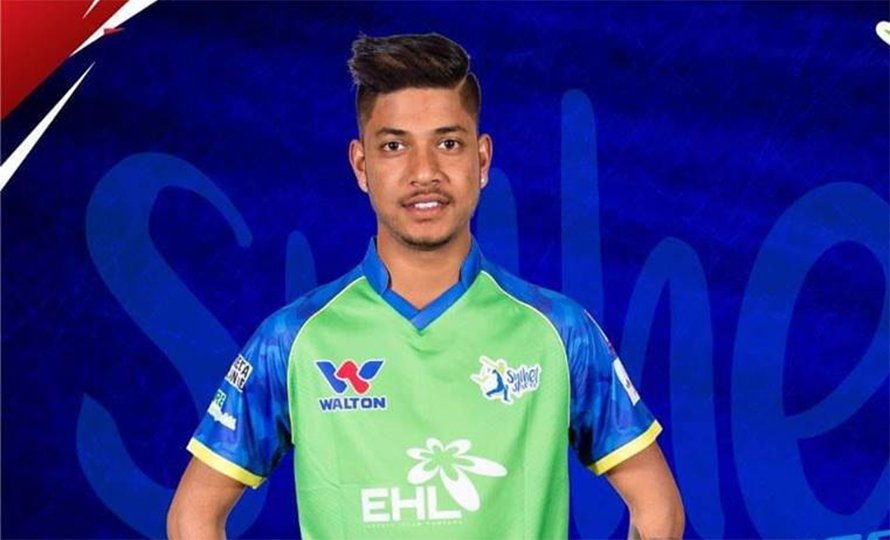 Being the first cricketer from the Nepali national team to play Indian Premier League (IPL) and making various achievements in the events, Sandeep Lamichhane is the name that needs no introduction. He is famous for his right-arm leg break bowling skills. Besides, he is also a good batsman. He has been praised with various titles at both the national and international levels. His awards include 'Cricketer of the Year' in 2018 NCCS-Cricket Players Association of Nepal, and 'Best Youth Player of the Year' in Nepal National and International Players' Association (NNIPA) in 2017. He was also one of the 11 players selected for Nepal's first-ever one-day international (ODI) in August 2018 playing against the Netherlands. He will be next seen playing in Caribbean Premier League in Trinidad and Tobago, scheduled to start from August 18.
3.
Mira Rai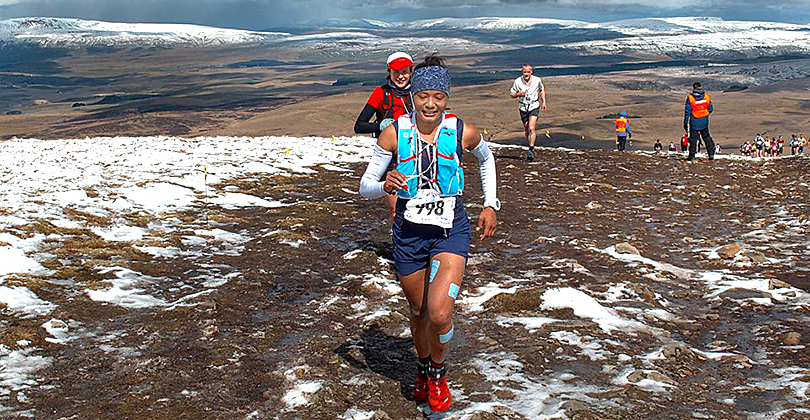 Mira Rai is an ultra-trail runner and a sky runner from Nepal. Due to financial problems, she was obligated to drop out of school at an early age of 12. But, breaking all stereotypes, she is now one of the most professional and thriving trail runners of the world, setting various international records. She set the most recent international record participating in the Ben Nevis Ultra held in Scotland, Britain, in September 2017. It was a 120-km ultra-trail race and Rai became the winner of the event completing the distance in 14 hours and 24 minutes. Winning events and setting records one after another, this Nepali sportsperson has made the country renowned throughout the globe.
4.
Dachhiri Sherpa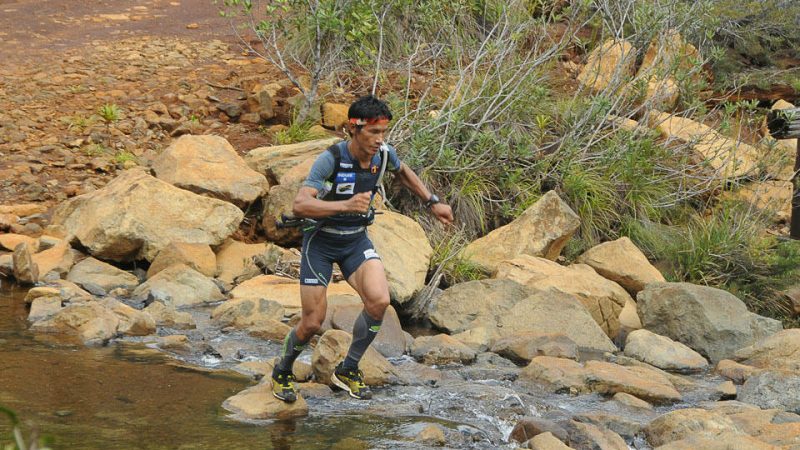 Dachhiri Sherpa (also Chhang Dawa Sherpa) is a Nepali sports icon known for ultra-marathon, trail running, and cross country skiing. In an event Ultra-Trail du Mont-Blanc held in the Alps in 2003, he set an international record completing the first edition of this race in 20 hours and five minutes. In skiing, the best performance of his career was in the year 2009, finishing 8th in a 15-km event held in Bulgaria. Currently, he helps people/athletes participate in various trails and adventures every year under the slogan 'Run with Dawa'.
5.
Kiran Chemjong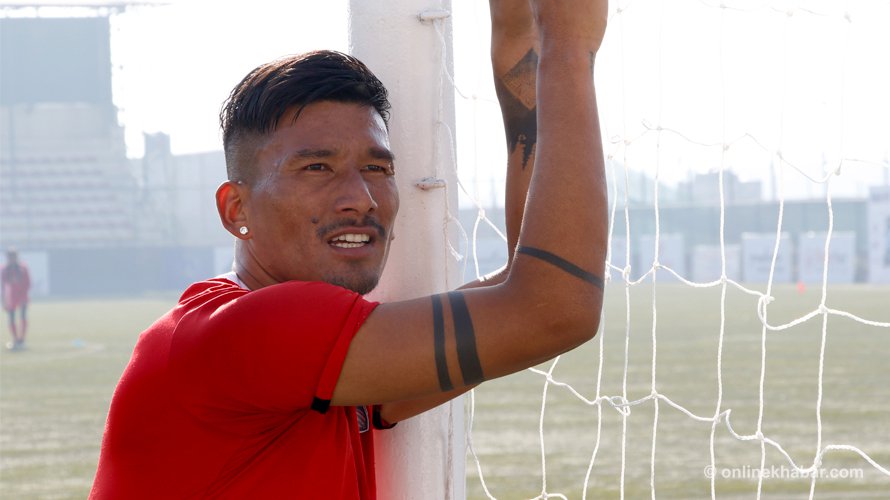 Kiran Chemjong (aka Kiran Kumar Limbu) is one of the best goalkeepers of Nepal. In Nehru Cup 2012, Chemjong was declared the man of the match in the match against India where his performance was adored in the Indian newspaper 'The Hindu' too. Besides that, his performance in every national and international match has been outstanding. He also played for Minerva Punjab FC and even won the title of 'Hero of the Match' in 2017/18 Hero I League (the biggest domestic league in India) saving a penalty in the 50th minute playing against East Bengal FC. This Nepali sportsperson also led the team to win the tournament in that season.
6
Gopi Chandra Parki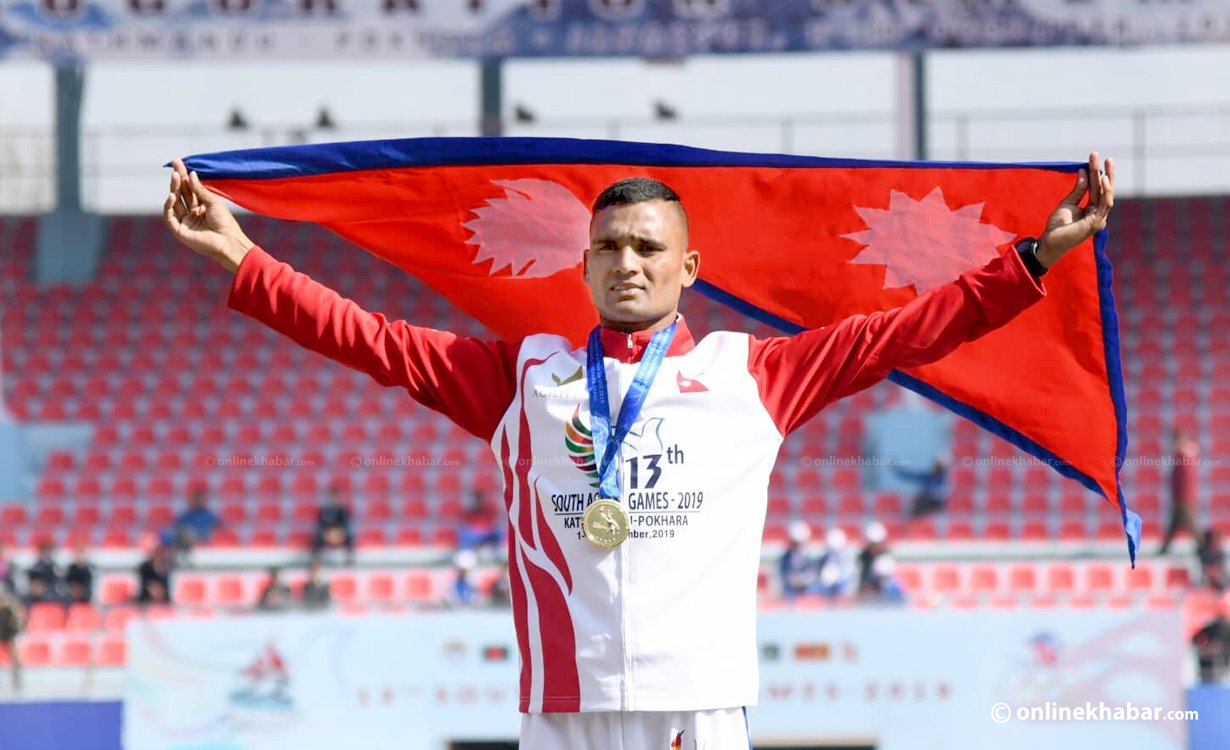 Gopi Chandra Parki is an Armed Police Force runner from Nepal. He set the national record in 10,000-metre race completing the distance in 30:30.99 minutes in October 2014 in Incheon, South Korea. The record was previously held by Rajendra Bahadur Bhandari. Also, he is the winner of the 11th Kathmandu Marathon held in September 2017. He is also one among the many Nepali sportspersons to participate in various international events like SAG and Asian Championship. But, his greatest achievement was the first gold medal for Nepal in the men's 5,000m race in the 13th SAG held in Nepal. Parki completed the distance in 14:54:20 minutes leaving India's Sunil Dawar behind who took 14:55:21 minutes.
7.
Santoshi Shrestha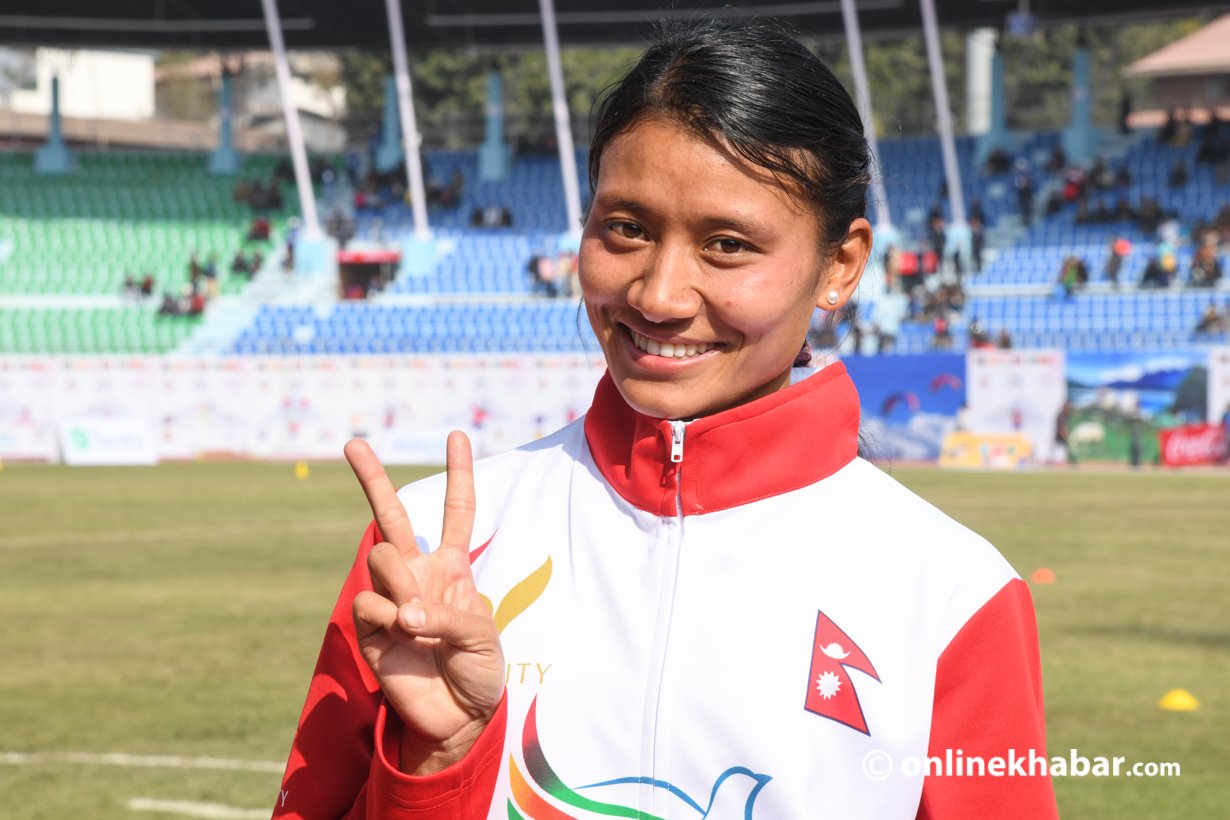 Santoshi Shrestha is the first women athlete of Nepal to win a gold medal in an international event. She stole the spotlight by participating in the 10,000m race in the 13th South Asian Games (SAG), her international debut, and winning the race leaving behind the Indian runner Kabita Yadav by 10 milliseconds. She completed the track in 35 minutes 7.94 seconds while Yadav clocked 35 minutes 7.95 seconds. She also set a national record winning 5,000 m in 16 minutes 30.6 seconds on April 22, 2019, in the National Games held in Dang, Nepal.
8.
Minu Gurung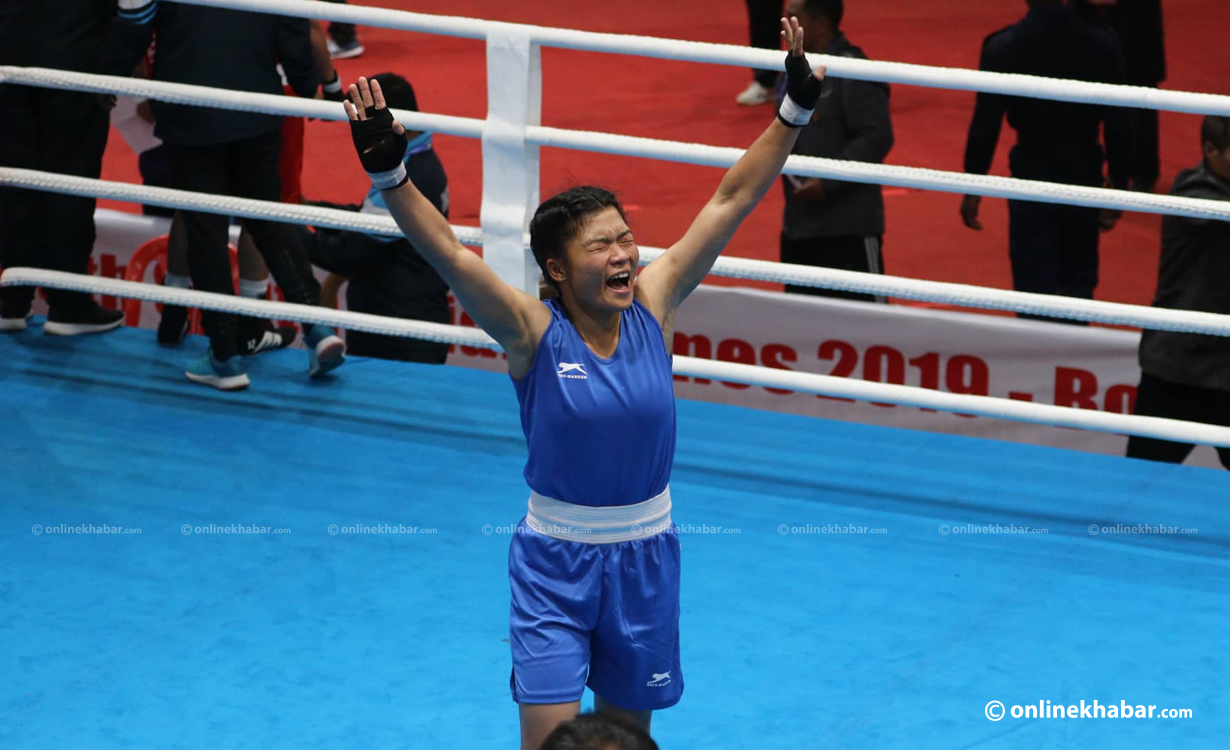 Minu Gurung is the first female boxer to win a gold medal for Nepal. She won the gold in the 13th South Asian Games (SAG) held in Kathmandu, Nepal, in Women's Boxing 54kg category. In the finals, she defeated Indian boxer Shiksha. Also, the win was the first boxing win of Nepal in the past 20 years. This 30-year-old is definitely one of those Nepali sportspersons to look out for.
9.
Ayesha Shakya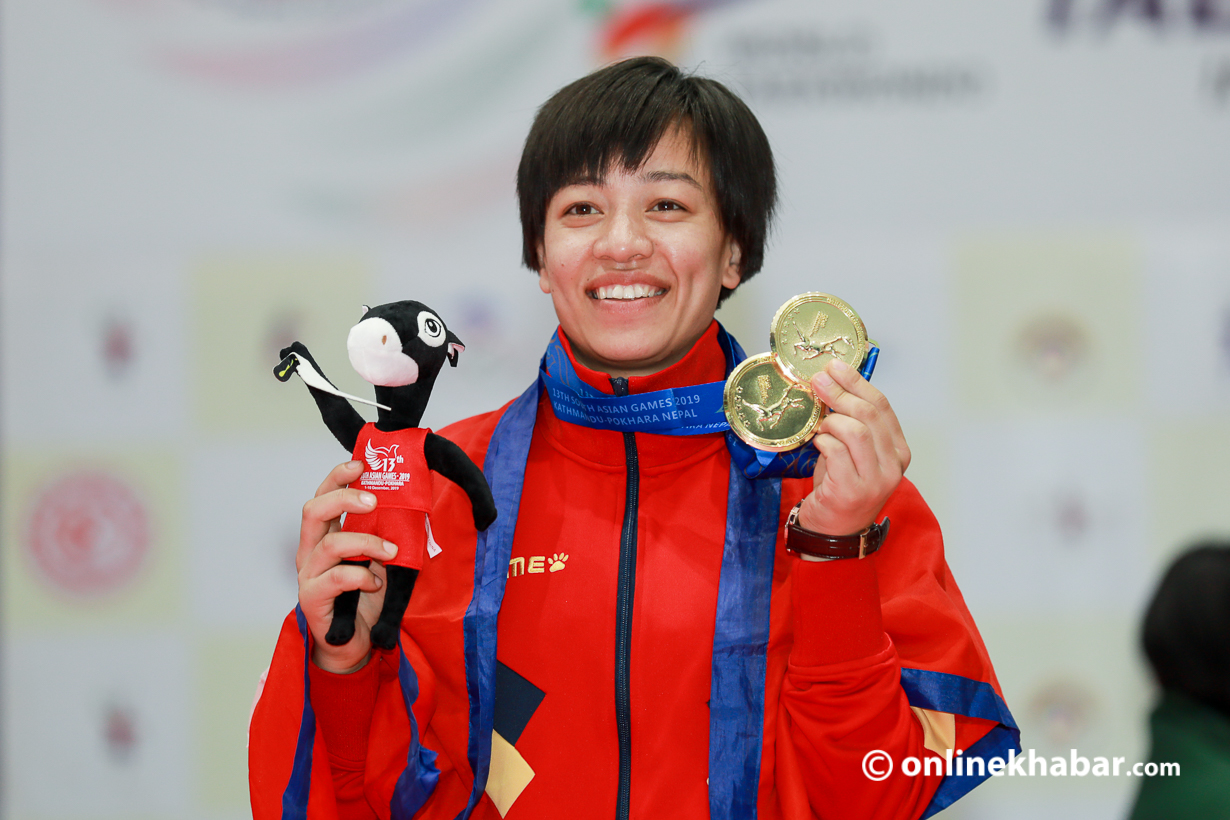 Ayesha Shakya is a renowned taekwondo athlete in Nepal. She bagged a gold medal in the 11th SAG held in Bangladesh. And, in the 13th South Asian Games (SAG) held in Nepal, she won two gold medals in taekwondo poomsae. Shakya, at 32, became the first South Asian woman to win an international gold medal in poomsae and fight category. She is also the wife of the Nepali coach and former legendary taekwondo player Deepak Bista. Her husband, who is a four-time gold medalist, trained and guided her for the event. Besides, her other national and international achievements are numerous.
10.
Dawa Sherpa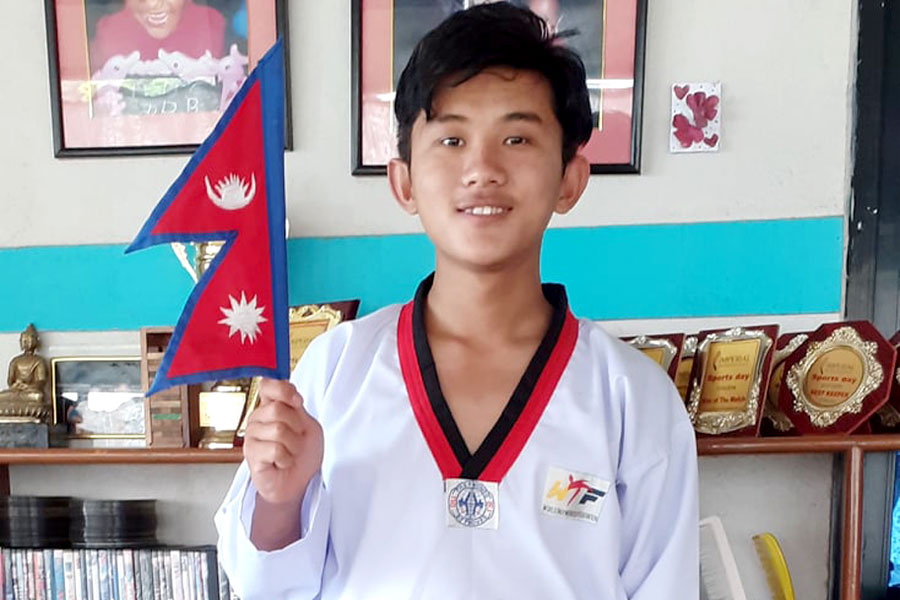 Many people do not know this young and energetic athlete. Dawa Sherpa (not to be confused with Dachirri Sherpa) is an 18-year-old taekwondo champion from Nepal. He has helped Nepal win a gold medal by winning the most recent 'Virtual International Open Taekwondo Poomsae Championship' which was held from June 4 to 7, 2020. Over 300 players from 20 countries had participated in the event. With his recent win in the competition, he has made Nepal proud and seems to be in the limelight for future endeavours.