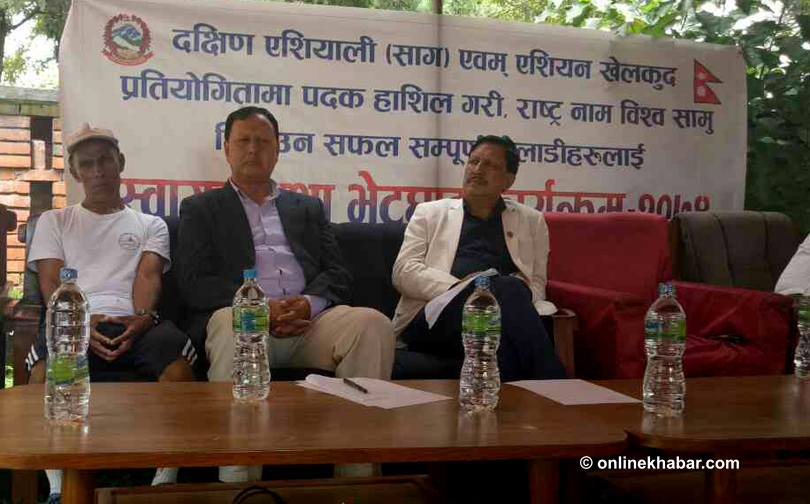 Kathmandu, August 8
Players of various games on Tuesday led a delegation to the Minister for Youth and Sports, Rajendra Kumar KC and demanded that they be regularly provided with social security allowance.
They informed the recently appointed minister that National Sports Council already drafted a Players Special Security Working Procedure and requested him to take it to the Cabinet for a decision.
Award-winning taekwondo star Deepak Bista, who was also a member of the Procedure drafting team, said the players would be very happy if the document was endorsed.
If the document is implemented, players winning medals in international events will be provided with a monthly allowance as well as subsidies in education, health, transportation and entertainment sectors.
In response, Minister KC said he would try his best for betterment of sports sector in the country, adding he would begin preparing infrastructures for the 13th South Asian Games to be held in Nepal after around 1.5 years.