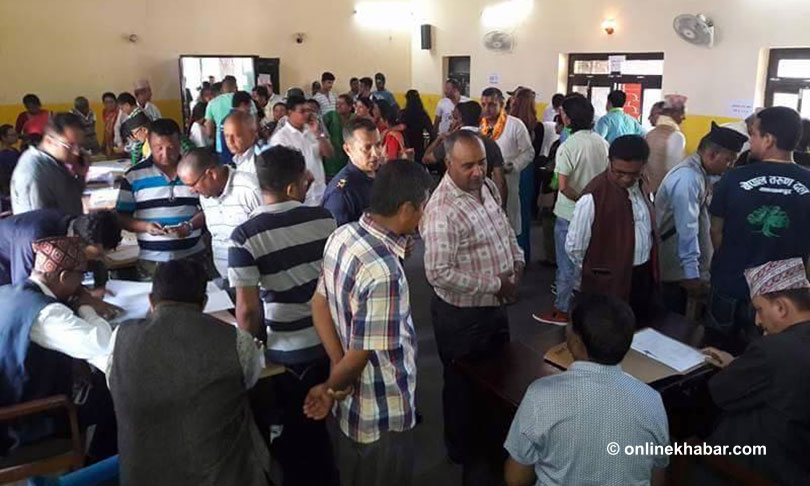 Hetaunda, May 2
Ruling coalition partners, Nepali Congress and CPN-Maoist Centre, have decided to partner up for local level elections in Hetaunda Sub-Metropolitan City and Thaha Municipality in Makawanpur district.
According to an agreement forged between them, Ananda Ram Parajuli of Congress will run for the Mayor of Hetaunda whereas CPN-MC's Balaram Bal will vie for the Deputy Mayor.
In Thaha, Maoist leader Labasher Bista will contest for the Mayor and Congress's Khadga Gopali for Deputy Mayor.
Thugh both the parties have filed nominations for both positions, they will withdraw the candidacies required to effect the partnership.