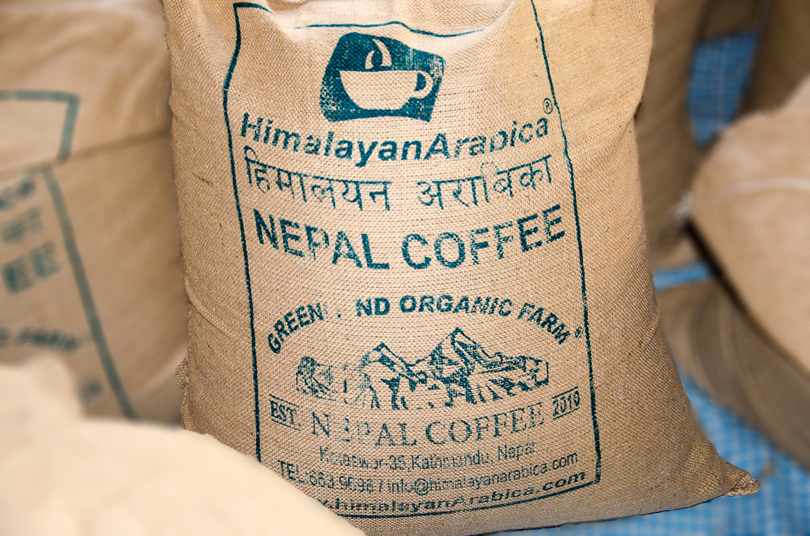 Kathmandu, July 3
A Nepali coffee brand has been accorded with the '4-Gourmet' award at the internationally acclaimed International Contest of Coffees Roasted in their countries of Origin AVPA – Paris 2017 organised by the Agency for the Valorization of Agricultural Products (AVPA).
Nepal's 'Himalayan Arabica' received the recognition in the 'Puissant Amer' category, according to the organisers. Himalayan Arabica is grown by the Lamjung-based Greenland Organic Farm, organisers of the event said.
"We are happy that out coffee is getting international recognition," RK Banjara of Greenland Organic Farm told Onlinekhabar. According to Banjara, the award was handed over to Nepali Ambassador to France Ambika Devi Luitel at a programme organised in Paris last week. "We had received the same award last year also," said Banjara adding that it will motivate his company to aim higher in the future.
According to the organisers coffee from Brazil, Colombia, Cameroon, Costa Rica, El Salvador, Ethiopia, Guatemala, Honduras, Mexico, Nepal, the Philippines, Thailand, Togo, the United States and Vietnam participated in the contest.
Peru received the highest 23 awards beating Colombia (14) and Mexico (14).
Coffee has become a popular cash crop among farmers in central and western Nepal. Many companies involved in the business are working with farmers' cooperatives to produce the crop. Nepali coffee has its own trademark in many countries in Europe, including Switzerland. However, exporting coffee in small quantities via air has been expensive. Coffee producers say this has been the major hurdle for exports.