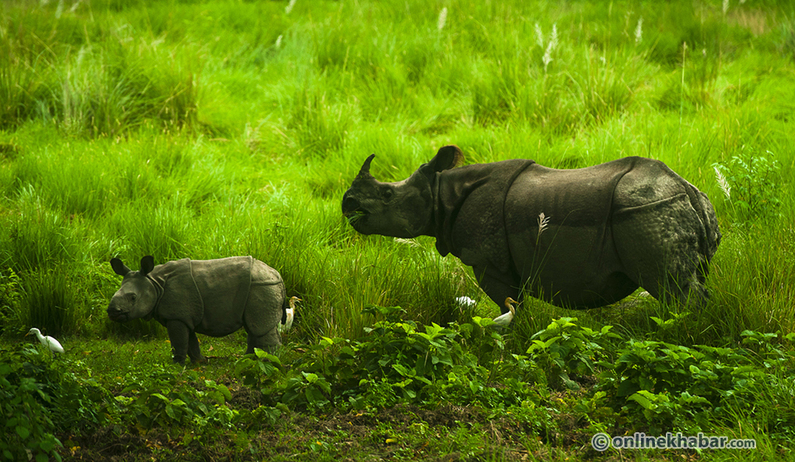 Kathmandu, November 13
The government of Nepal says it will hold a census of rhinoceros in 2019.
Director General at the Department of National Parks and Wildlife Conservation, Man Bahadur Khadka, says the census will begin in January next year.
"We have thought of conducting the census next year. We are currently looking for funding to launch the project," he tells Onlinekhabar.
According to the official, the census will be important to assess the capacity of Nepal's national parks to house the wild animal.
Nepal had last counted rhinoceros in 2015. Total 645 rhinos were found that year, and 605 of them were in Chitwan National Park.
Parsa, Shuklaphanta and Bardiya national parks are other habitats for one-horned rhinos.
Officials have estimated the rise in the number of rhinos since 2015 as the government is implementing a five-year plan for effective conservation since 2017.
However, the number of natural deaths of one-horned rhinos is on the rise of late.