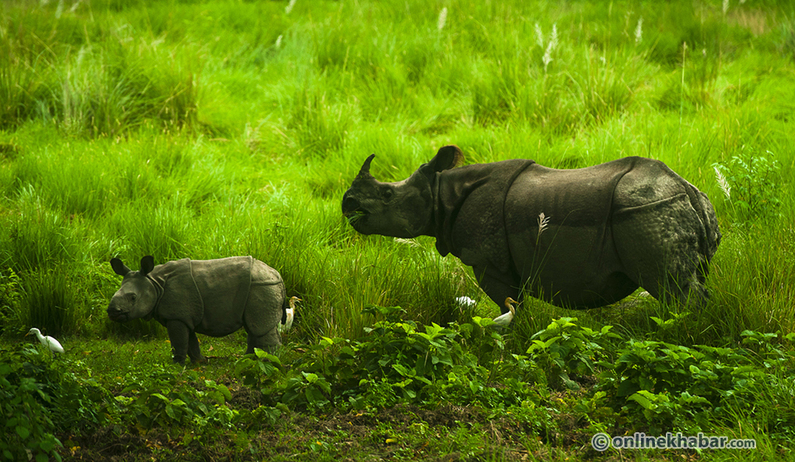 Chitwan, June 28
Following an understanding made between the two countries, Nepal is sending four one-horned rhinoceros to China next month.
The first pair will be sent on July 12 whereas the second pair will follow in the third week of July.
Nepal had expressed its commitment to gift the animals during a visit of Prime Minister KP Sharma Oli to Beijing two years ago. Preparations had been made to implement the commitment during the visit of Prime Minister Oli to Beijing held last week. However, it was postponed as a Chinese team of veterinarians, which was supposed to examine the health of rhinos here, could not come to Nepal before Oli's scheduled visit.
Now, the team mobilised from the CITES Management Authority of China has arrived in Chitwan today for the examination and hence the first pair will be sent to the northern neighbour on July 12, according to Deputy Director General of Department of National Parks and Wildlife Conservation, Gopal Bhattarai.
The team will discuss various aspects of the animals with Nepali authorities in Chitwan.