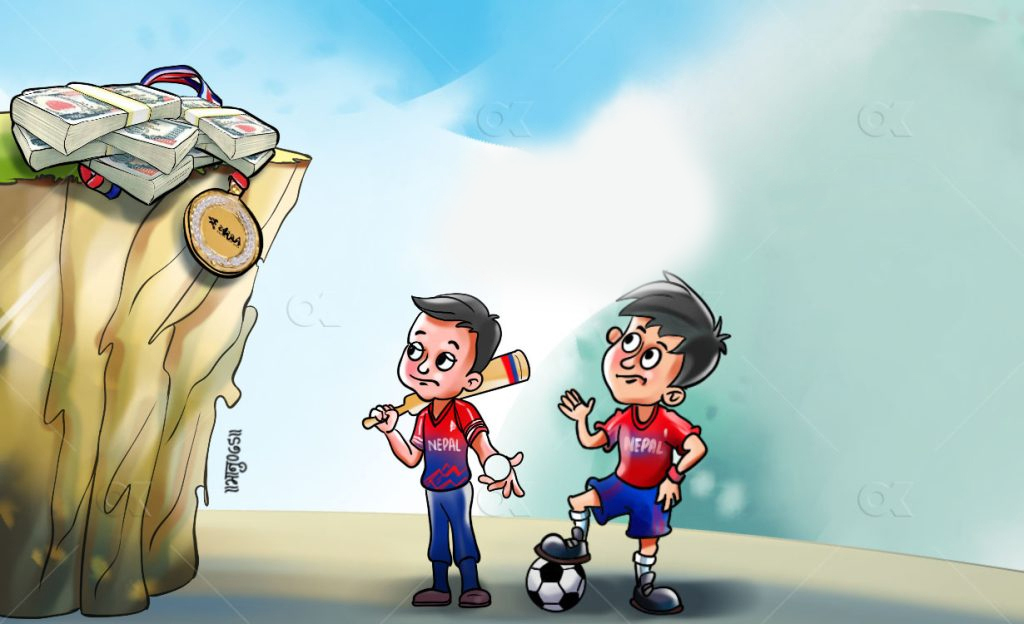 After Nepal's national cricket team won the ICC World Cricket League Division 4 in 2012 despite not having any promising sports infrastructure, the government of Nepal decided to reward each member of the national team with Rs 200,000. This was the first time the players were receiving any sort of award from the government.
A year later, after Nepal won the ICC World Cricket League Divison Three and qualified for the ICC T20 World Cup in Bangladesh, the government gave players Rs 1 million each. The players, despite not clearing the first group stage of the World Cup, received Rs 500,000 each.
From 2012 to 2014, regular national cricket team members received almost Rs 4 million in rewards. These rewards, according to then vice-captain Gyanendra Malla, played a major role in encouraging the team to do even better.
These rewards not only increased the morale of the players; they also developed a craze for cricket in the country. This is seen as a golden age in Nepali cricket, but the government, rather than take advantage of it and set up a long-term plan for the development of the sport, did nothing as the team have yet to fulfil the potential they showed during the time.
Nepal did get ODI status in 2019, but that was mostly due to the will of the players than the availability of sports infrastructure in the country. It is safe to say that the state of cricket and the infrastructure is the same as it was eight years ago when Nepal played in the T20 World Cup.
This shows that Nepal loves offering awards to those who win medals, but the country puts no effort into creating an environment by investing in sports infrastructure and human resources to groom the athletes who win medals for the country internationally.
The big mismatch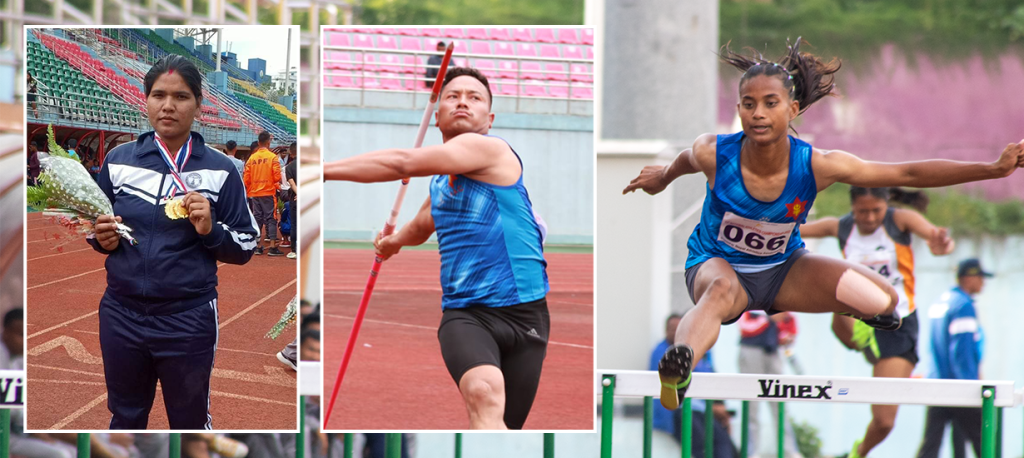 Former member secretary of the National Sports Council, Ramesh Kumar Silwal, says that sports in the country will not develop unless the government prioritises sports infrastructure. He believes handing out cash prizes will not develop the scene in the country.
"Those who lead specific sports need to take risks. They need to have good relationships with those in power. I feel the NSC should be able to explain the importance of sports infrastructure to the government," says Silwal, adding there should be no political prejudice on projects undertaken by previous leaderships.
A good example is the standard operating procedure for prizes and rewards. The Ministry of Youth and Sports has recently amended the procedure and increased the cash prize for those winning a medal internationally. According to the new procedure, Nepal's cricket team will be rewarded with a cash prize if they win any of the 13 competitions listed on it. The team will get Rs 3.25 million if they win the cricket world cup.
"Sure, a cash prize is great for the sport. But, that alone won't help us win. There's a lot the country needs to do if teams like ours are to win something substantial," says former cricket captain Gyanendra Malla. "As long as we have a medal over our necks, everything is fine. Once the medal is off, nothing changes."
Former cricket captain LB Chhetri also agrees with Malla and feels even though these awards give players short-term motivation, the government should focus on sports infrastructure and human resources that make them competent enough to compete in these tournaments.
"People were very happy when the cricket team won different competitions. Post that, we've done nothing. We don't have a set road map to develop it. Nor do we have proper infrastructure or a player development programme. We have nothing," says Chhetri.
Sports as an afterthought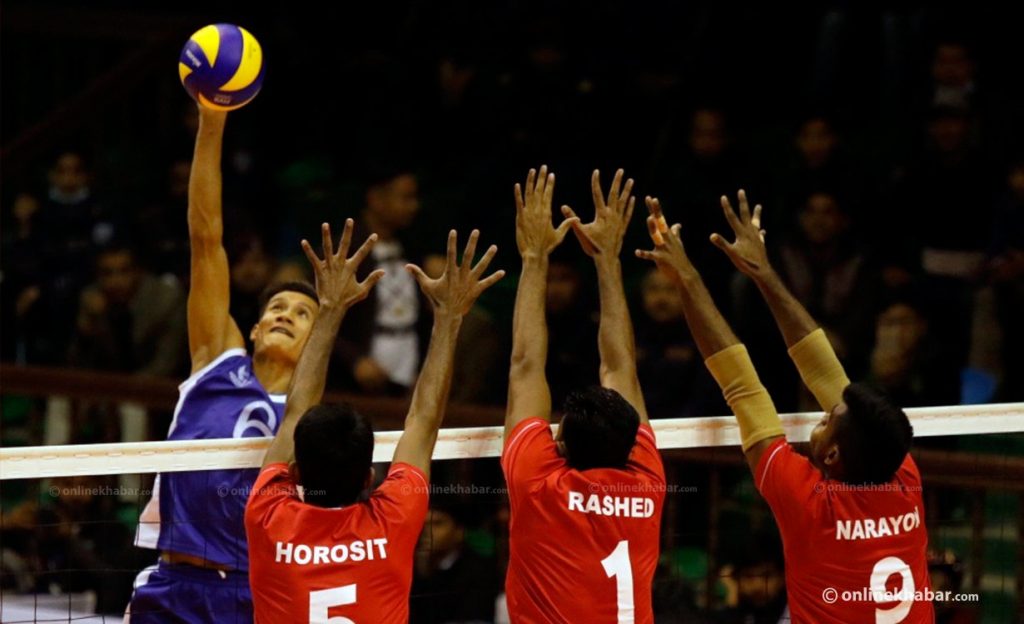 The state of other sports is even worse. Nepali teams have not won anything significant internationally in the past seventy years. Nepal have been taking part in the Asian Games since its first edition in 1951. But, all Nepal have earned so far are 22 bronze and two silver medals.
In the Olympics, it is even worse. All Nepali sportspeople do is participate and they have not won anything. It is so bad that only two players have qualified directly to take part in the Olympic games.
Nepal's performance in the South Asian Games is just as bad. The South Asian Games is over four decades old. If you leave the tournaments that took place in Nepal in 1999 and 2019, Nepali teams have not done anything worth noting.
Former athletics coach Sushil Narsingh Rana says there needs to be systematic planning and investment for sports infrastructure and human resources if the country wants to do well internationally. He gives the example of Indian Olympian Neeraj Chopra who won India a gold medal in the Olympic games in Japan in the javelin throw event in August 2021.
"The Indian government spent millions on Chopra before he won the country gold," says Rana.
Contrary to India, Nepal does not spend remotely enough to make athletes ready for tournaments. All the country does is promise to give an athlete a cash prize if s/he does well in tournaments internationally.
The president of Nepal National and International Players Association, Deepak Shrestha, says the government's mind has never been on improving the tangibles and intangibles to develop the players' capacity.
"Cash prize increasing is great for morale. But, what these athletes really need before tournaments is good coaching and regular tournaments," says Shrestha.
Unless that changes, Shrestha feels that the athletes will never be capable enough to win the award set by the government.
"We never talk about what it takes to win, what we need to do to win. Increasing cash prize only seems like a stunt to gain popularity," says Shrestha, who served as a karate coach in the past.
Former NSC member secretary Yuvaraj Lama also agrees that government bodies have failed to identify athletes who can do well internationally and support them for tournaments abroad. He says the main reason is the presence of political parties in sporting bodies and the lack of knowledge about sports in those who take up leadership roles.
Pointless prizes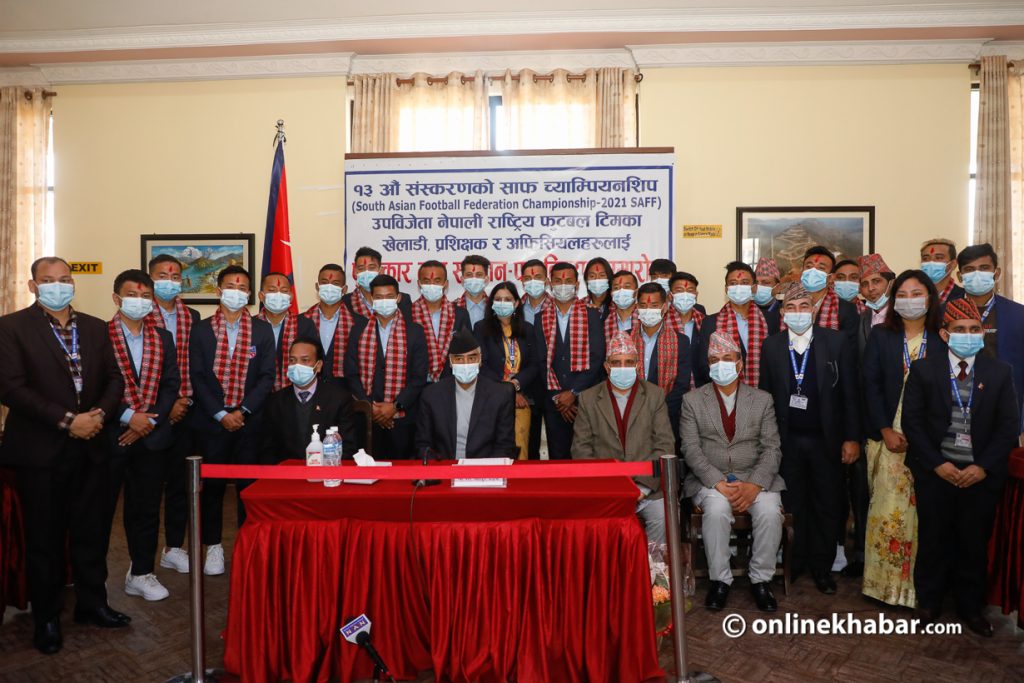 The standard operating procedure for prizes and rewards states that an athlete who wins an Olympic gold medal will win a cash prize of Rs 13 million.
But, Lama feels that unless the country focuses on developing sports infrastructure and players' capacity, the cash prize can be anything as no one is going to win it anytime soon. It was during Lama's reign that the procedure to reward players with international medals started. Lama says his successors did nothing to develop the capacity of the players.
During his reign, he even came up with a campaign to develop sports at the grassroots level. With the motto of School to Olympic, his plans were meant to develop Nepali sports.
"The campaign was started to identify young boys and girls at the school level and develop them. We even set up a school association to do this, but we don't even hear about the association now," says Lama.
Lama further adds the country needs to invest at the grassroots level to identify athletes and develop them.
"There are athletes as young as 18 who are winning gold medals. But, in Nepal, we only identify players when they reach 25. It is wrong to think that the country will win gold medals by investing in these athletes at that age," says Lama.
He also feels that not giving enough budget to sports infrastructure and systematic corruption are big barriers to the development of sport in the country. He also thinks that neither politicians nor bureaucrats give enough emphasis to sports.
"They bring some catchy slogans time and again. But, this is just for them to pocket the budgeted amount," says Lama.
He says these people make a team for a programme, use around Rs 10 million for preparation and pocket the rest. "If you go to the Ministry of Sports and the NSC, you'll find a truck full of these reports in their store room," says Lama.
Secretary at the ministry, Damodar Regmi, says the ministry proposed to increase the cash prize to encourage sportspersons.
"We want to compete for medals in events we've not won and pave way for us to do even better in events that we have won medals in," says Regmi. "To do this, we needed a procedure and budget, which after this amendment, we have now."
Regmi says the new amendment has created a policy provision to stop the cabinet from taking ad-hoc decisions in terms of rewards.
"We have also tried to include overall sports development plans in a policy form," he says.
There are also plans to provide insurance to the athletes and set up a sports university. "We're also planning to build a hospital dedicated to athletes," says Regmi.
Poor sports infrastructure investment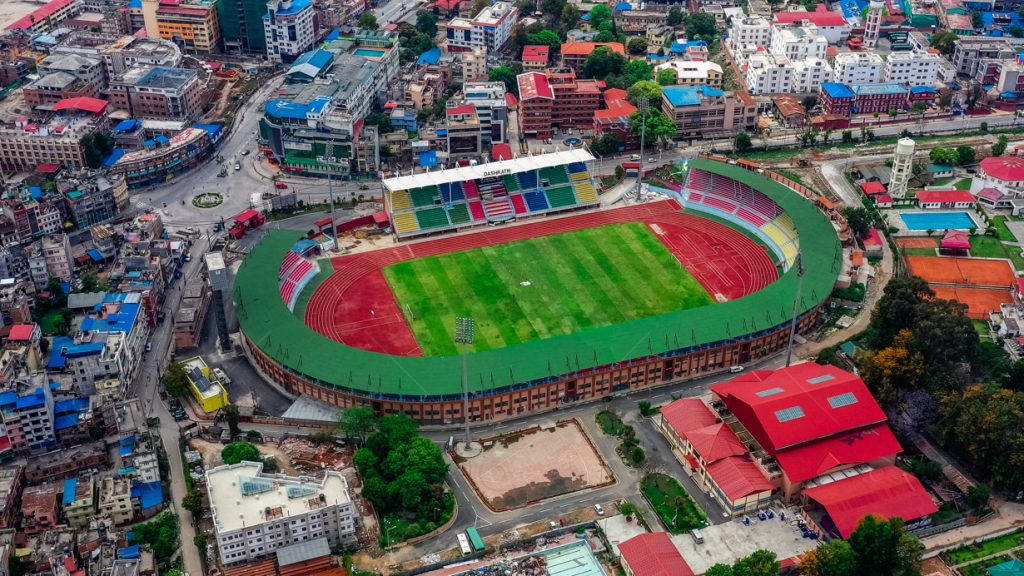 The government often says it does a lot for sports in the country. But in reality, it has not even done the bare minimum. National Sports Council is the country's only regulatory body when it comes to sports. It plays an important role in developing sports infrastructure, holding competitions and developing coaches.
But, when it comes to developing sports infrastructure, the NSC has done the bare minimum as even today Nepali sports is dependent on infrastructure built during the Panchayat era.
Most of Nepal's sports infrastructure was built during the time of Sharad Chandra Shah, who was member secretary of the NSC from 1977 to 1988. It was during his era that Dasharath Stadium had a makeshift. It was only after the 2015 earthquake that the stadium was renovated. But, even that took over four years.
Mulpani Cricket Stadium is another example of where the government's priorities lie. The project to build the stadium started in 2004. But, there has been little to no progress in recent years to complete it.
Narayani Stadium in Brigunj which hosted the 2nd National Games in 1983, Biratnagar's Shahid Stadium, Dhangadhi's Dhangadhi Stadium and Janakpur's Ram-Janaki Stadium are all awaiting a substantial upgrade.
Due to the structural deformity of sports and a lack of return on investment, a new problem has arisen – a shortage of human resources. Because of a lack of investment, players and coaches are going abroad creating a massive hole.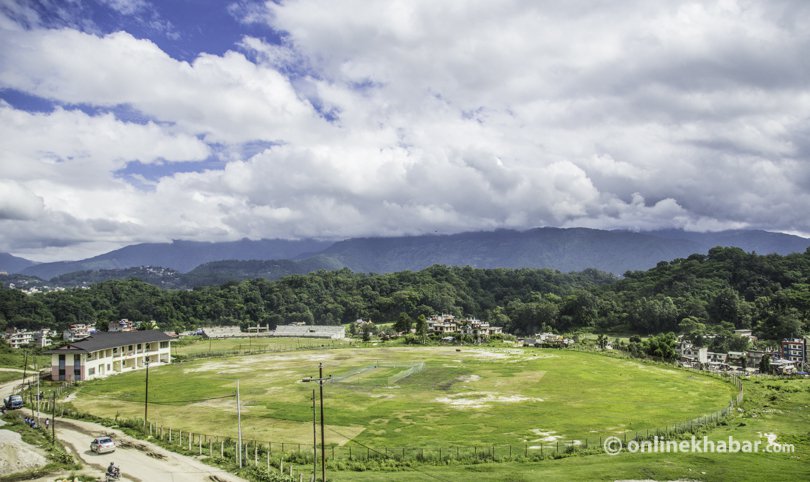 Coaches at the grassroots level of the All Nepal Football Association say they have not even received a salary for the past seven months. An institution like ANFA, which has a budget of Rs 840 million, not being able to pay people to keep them happy is a good example of where Nepal stands currently in terms of sports infrastructure and human resources. Expecting other sports associations, which run with an annual budget of less than a million, to make their coaches and players happy is impossible.
The NSC has over 1,000 permanent positions for its workforce. But, since 2005, it has not been able to hire any permanent staff, and it currently only has 155 administrative staff and 350 technical staff.
When the Minister of Youth and Sports, Maheshwar Jung Gahatraj, assumed office, the ministry was without a secretary for over a month.
After taking the oath of office, Gahatraj said, "This is a ministry where no leaders want to come and no employee is concerned." This coming from the sports minister is particularly concerning as it shows the sorry state of sports infrastructure in the country.
"Sports is something the government doesn't care about because if you look at things carefully, the ministry is given to someone as a token for inclusivity," says Silwal. "Those at the NSC can't explain things to them because they can't understand it."
This year, the government has set aside a budget of Rs 3.25 billion for sports. This is only 0.16 per cent of the total budget for the fiscal year 2022/23. This fund is low because half the budget will be spent as capital expenditure and the remaining on holding competitions for numerous sporting activities.
This is a major cause for concern, say stakeholders.
---
This story was translated from the original Nepali version and edited for clarity and length.