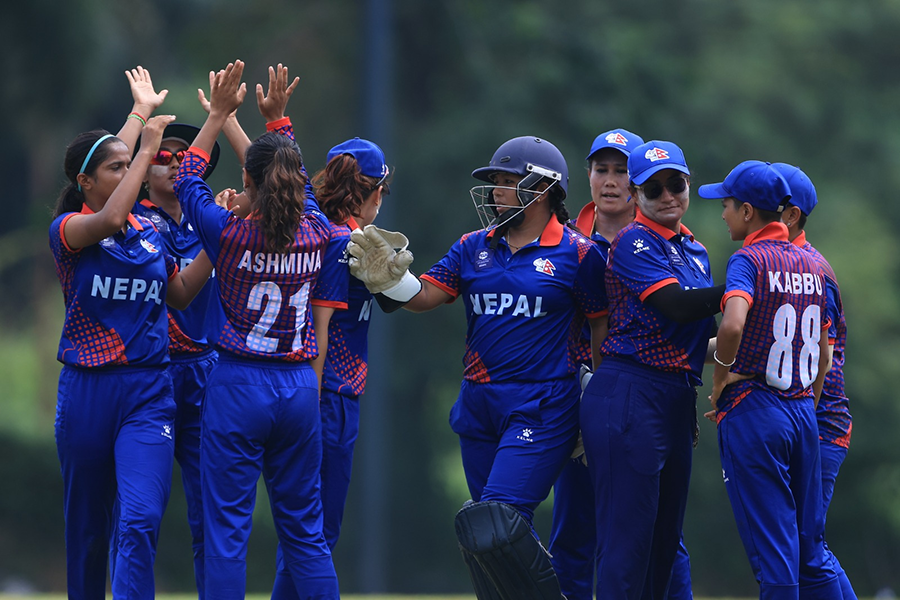 Kathmandu, September 1
The Nepali women's cricket team secured an easy win against Bahrain in their match today at Selangor Turf Club, Kaula Lumpur.
Nepal was playing their second game against Bahrain in the ICC Women's T20 World Cup Asia Qualifier.
Bahrain team had won the toss and chose to bat first. The Nepali team limited the Bahrain team to 31 runs in 15.4 overs.
In their chase, Nepal met the target of 32 runs in just 2.5 overs without losing any wickets. Kabita Kunwar made 17 runs off 14 balls and Sita Rana Magar made 2 runs off 3 balls.
Bahrain's captain Deepika Rasangika made 11 runs off 20 balls while others were limited to single-digit scores.
Nepal's Indu Barma was announced as the player of the match. She took 3 wickets in the match.
The Nepali women's team will face Bhutan next on September 3.