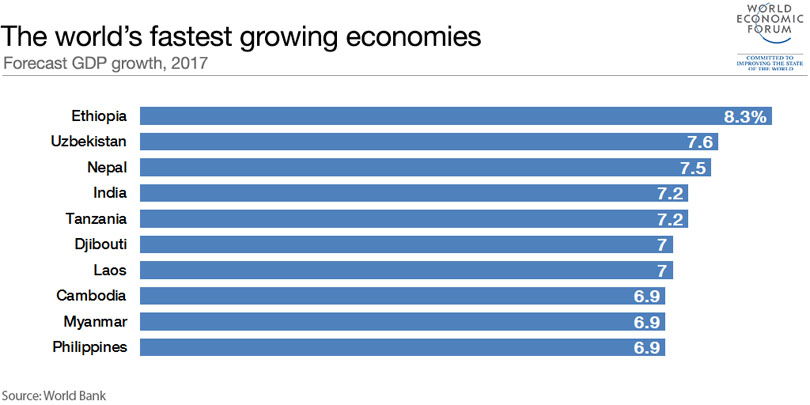 Kathmandu, June 12
Nepal has been ranked the third fastest-growing economy in the world for the year 2017 by the World Bank.
The Global Economic Prospects launched by the World Bank has placed Nepal after Ethiopia and Uzbekistan.
"Nepal's growth has rebounded strongly following a good monsoon, reconstruction efforts after the 2015 earthquake and normalisation of trade with India," says the Bank.
India is just below Nepal on the list.
Whereas Nepal's growth is projected at 7.5 per cent, India's is 7.2 per cent.
The global growth for the year has been project at 2.7 per cent.
"Global growth is predicted to rise by 2.7% on the back of a pick-up in manufacturing and trade, improved market confidence and a recovery in commodity prices," the Bank says, "Trade increased by around 4% in 2017, up from a post-crisis low of 2.4% in 2016. Although it is expected to remain below pre-financial crisis levels."