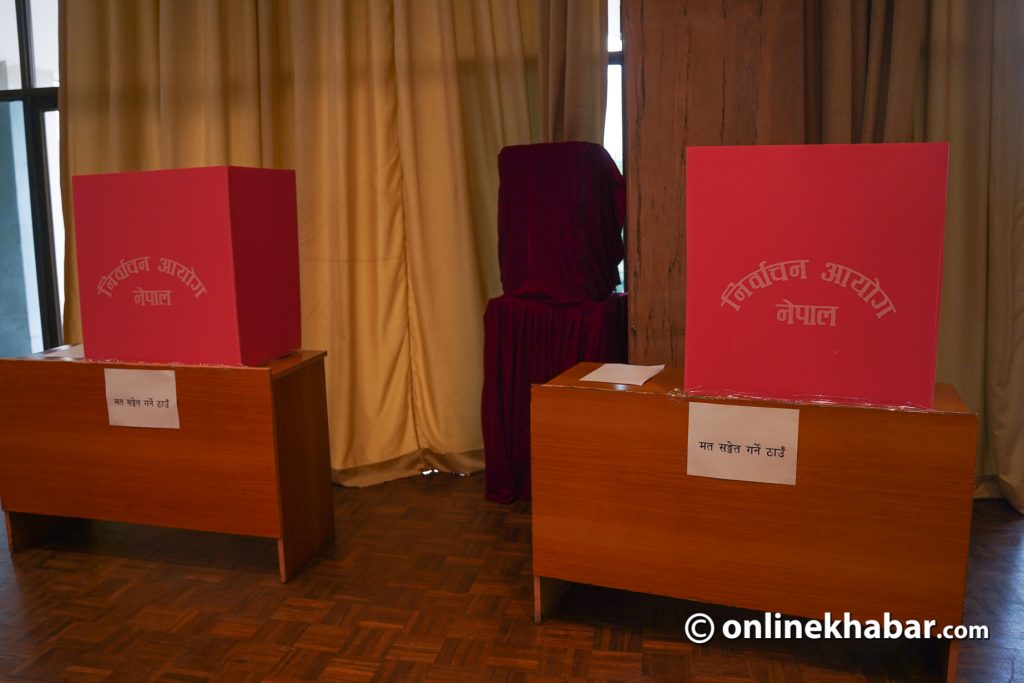 Kathmandu, March 8
The Election Commission says preparations for the Nepal presidential election scheduled for Thursday (March 9) have been over.
Federal and provincial members of the parliament will cast their ballots for the head of the state at the federal parliament building, Naya Baneshwar, Kathmandu.
Election Officer Mahesh Sharma says his office plans to count the votes as soon as voting is over and announce the final results at 7 pm tomorrow. Lawmakers have been requested to vote between 10 am and 3 pm.
Different ballot booths have been set up for federal and provincial lawmakers.
Party leaders say most of the provincial lawmakers have already arrived in Kathmandu for the voting tomorrow.
Ram Chandra Paudel and Subas Chandra Nembang–representing Nepali Congress and CPN-UML parties respectively–are contesting for the post.