On November 11, 2021, a total of 96 deputy superintendents of police (DSPs) were transferred. Despite the Nepal Police Regulations, 2014, stating that these transfers can only be done by the inspector general of police, that has not been the case as both the prime minister and the home minister have been involved in these transfers on a regular basis.
Unlawful, unethical interference
A source at the human resource department at the Nepal Police Headquarters in Naxal says that this year's transfer list was sent by the personal secretariat of the Home Minister Bal Krishna Khand. Due to this reason, police officers who did not have access to politicians in power did not get transferred to a better place despite their good performance.
DSP Gautam Mishra was transferred to the Balaju-based Metropolitan Police Circle in Kathmandu. This, many claim, was wrong as Mishra had already served as the chief of Satdobato Metropolitan Police Circle. According to rules, a police officer who has already led a metropolitan police circle or a district cannot lead another. But, that rule is rarely followed.
Police officials say that the reason Mishra got to lead Balaju Metropolitan Police Circle was due to his close relations with the current ruling party. A similar case is that of DSP Sumit Khadka who despite having led two districts, was given another district to lead this year.
"Most DSPs finish their career without leading one district. But, here, we have some lucky people who get to do that more than once," says a DSP asking to remain anonymous.
Political influences are so heavy that people get replaced even before their time. Take DSP Rameshwar Paudel for example. Paudel led the Metropolitan Police Circle in Durbar Marg of Kathmandu for less than a year when he was replaced by DSP Biswa Raj Khadka. This took place despite IGP Shailesh Thapa stating in his internal code of conduct not to replace people in less than a year.
Nepal Police Regulations, 2014, also states that police officials should only be transferred after they are in a position for a year. When a transfer is done before the year, the reason for the transfer should clearly be stated.
There was no reason for Paudel to be transferred. Various sources tell Onlinekhabar that IGP Thapa transferred Khadka, upon pressure from the ruling party. Interestingly, Khadka is the nephew of former Home Minister Khum Bahadur Khadka.
These types of transfers have been happening for a long time as high-ranking Nepal Police officials want to please those in power. There have been many instances where a police officer is transferred months before his tenure ends to book the place for someone who is close to the ruling party.
Going against transfer regulations, Khadka has led a police circle or a district a total of five times. This has happened despite being accused of helping crooks. When leading the Dhading district, Khadka was accused of helping a goon called Radhe Bhandari, after which he was removed from his position. His next postings were also shrouded in controversies.
Another DSP that was transferred before he finished a year in office is Madan Kunwar who was replaced after only four months as the chief of Butwal Area Police Office and replaced by Thag Bahadur KC. Kunwar was given no reason for his transfer.
Insiders say he was sent there by former finance minister Bishnu Paudel and his CPN-UML party. Before his posting, Kunwar was also given an integrity award.
PMO, Home Ministry at odds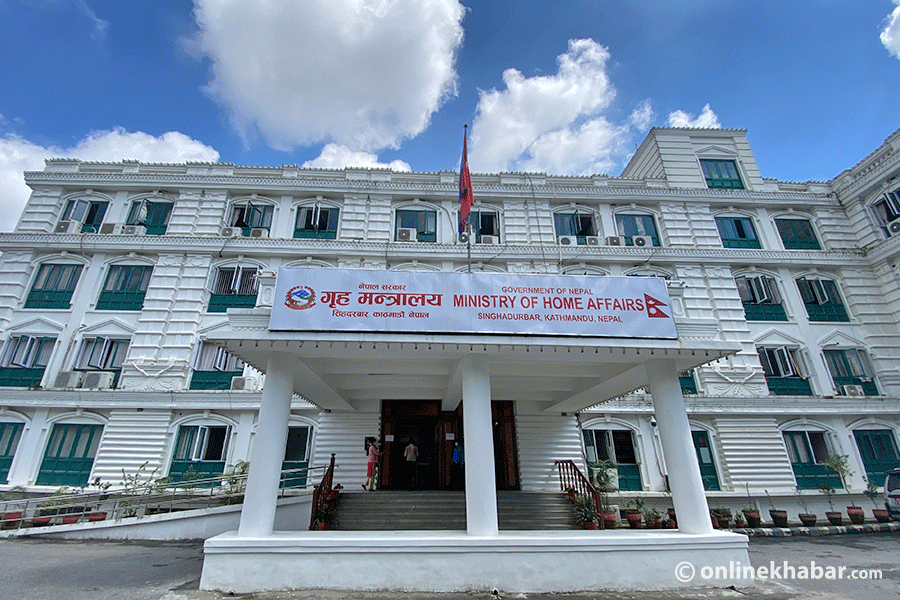 On October 26, 2021, something odd happened. Home Minister Khand had transferred SSP Ashok Singh. But, when Singh found out, he used all his influences and stopped the transfer from happening. It is believed that Singh met Prime Minister Sher Bahadur Deuba to stop his transfer which goes to show how far they go to get their way. Following that, SSP Sudip Giri, who was going to lead the Metropolitan Police Range, Teku, was sent back.
That is not all; the Prime Minister's Office has also used its influence to transfer police inspectors too.
Home Minister Khand was in shock when he found out that police inspector Ain Bahadur Malla was transferred to the Traffic Police Office, Banke. Even though this should not bother him, people at the Home Ministry say Khand quizzed people why and how he was transferred.
A source at the Nepal Police Headquarters tells Onlinekhabar that the decision to transfer Malla came from the office of the home secretary who was directed by the Office of the Prime Minister.
July is the month when accountants within Nepal Police are transferred. But, when the offices of the prime minister and home minister issued two notices, IGP Shailesh Thapa was shocked. Even though Thapa was considered to be an impartial IGP, with pressure from both the Prime Minister and Home Minister, he could not do anything. After the notices were out, no one was transferred.
Helpless IG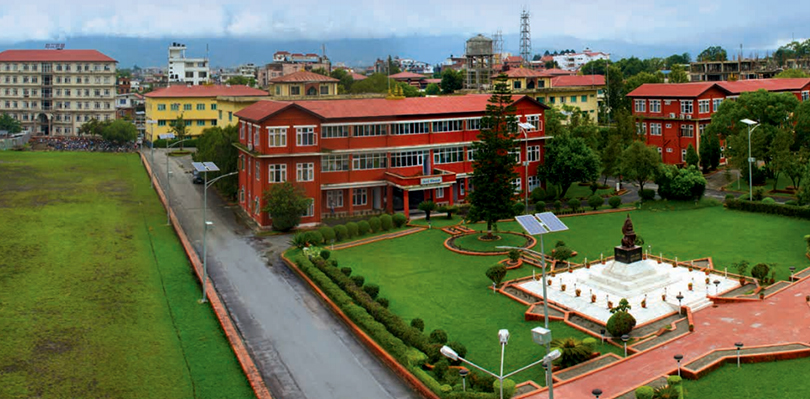 Nepal Police chief IGP Thapa, in his internal work plan, had stated that people would not be allowed to use people in power for their gain, but his orders have not been heeded. One DSP says, "He sets things, but he himself disregards them and the law. Things don't make sense."
Things are similar when it comes to DIGs and SSPs too. Even though transfers of both DIGs and SSPs are decided by the home minister, they have to be recommended to him by the IGP.
"In the past, IGPs used to put people they thought needed transferring with the ones asked by the ministers. But now, I think Thapa sir is afraid and doesn't talk about this much," says a DIG from the Police Headquarters.
But, Khand, a few months ago, told the press that the transfer of accountants was halted because they were preparing a new work plan. Officials at the Nepal Police Headquarters however say that talk of work plan was just an excuse.
"What kind of work plan are they making? It's been over four months," questions a DSP at the headquarters.
A source close to IGP Thapa, however, says that the Nepal Police leadership is working on a new work plan regarding the role and responsibilities of the accountants. The source tells that the new plan wants to limit the term of an account officer to five years instead of six and add another provision that will allow an account officer to be in one unit for only one year, after which they will be transferred.
"We've heard complaints about irregularities done by the accountants and want to change a few provisions to make sure things like that don't happen anymore," says Phanindra Mani Pokharel, the spokesperson at the Home Ministry.
What is worse is that the IGP, who is supposed to look after the entire Nepal Police, rarely speaks against things proposed by the Home Ministry.
"IGPs are bypassed during the decision-making process. They are given orders by the home minister or the prime minister and follow them like they are pawns," says former DIG Hemana Malla Thakuri. "That has made Nepal Police weak as people don't trust them either."
Former IGP Achyut Krishna Kharel feels quite sad at the state of the police force. He says that during his time and the time of Moti Lal Bohora, IGPs were the ones who would promote and relocate DIGs.
"I worked with politicians like Girija Prasad Koirala and Krishna Prasad Bhattarai, but I never had to deal with intervention from them. It's sad to see the state of things now," says Kharel.
He feels that any political intervention questions the integrity of an organisation along with making it less effective.
Another former IGP says he does not feel the role is as powerful as people think. "I think the role of an IGP is a bit overrated. It varies from one person to another. If they have a strong character, they will seem powerful; if not, they'll be easily manipulated by politicians," he says.
Increasing numbers to adjust loyalists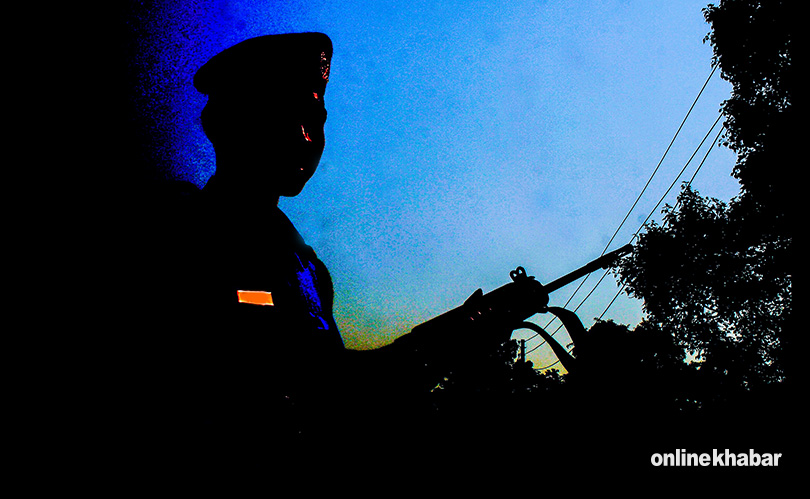 Currently, high-ranking police officers are also looking at increasing the number of DIGs to six and SSPs to 14. An official at the Nepal Police Headquarters says that the proposal to increase the number of SSPs is to appoint people that are close to the ruling party. The same is the case with DIGs as people like Hari Raj Wagle, Puja Singh, Nar Bahadur Khatri, Sushil Yadav, Mohan Acharya and Nal Prasad Upadhayay will be promoted to DIGs following the increase in the number of positions.
If there are no added positions for DIGs, all of the above will have to retire from office as SSPs.
Former DIG Hemanta Malla Thakuri says increasing and decreasing numbers of these posts based on people is wrong.
"These appointments are done based on people in power, and that is wrong," says Thakuri. "It sets a wrong precedent."
Former Home Secretary Surya Prasad Shrestha says the officials rarely get good enough reasons for increasing positions. "We understand that we need to increase the size of the police force as our population has grown. But these need to happen in a proper manner following the procedure," says Shrestha. "But, if we do it haphazardly, it will affect the safety of the country."
While the numbers of high-ranking positions are increased by most governments in the past also, when it comes to low-ranking officers, not much is talked about ever.
To make things attractive, Nepal Police Headquarters had proposed the introduction of senior sub-inspector and senior constable positions. The proposal is currently making the rounds of the Home Ministry, Finance Ministry and the Public Service Commission, awaiting approval.
Reluctance to set rules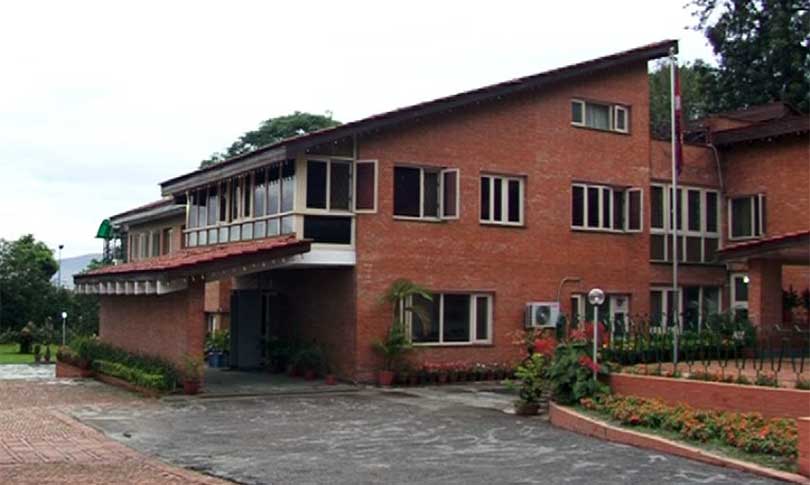 As the various governments have utilised people within Nepal Police to their gain, no government has tried to move forward the Police Act that will set certain rules and regulation regarding the promotion of police officers.
"If these people were actually bothered about the police force, they'd have passed the act. But, sadly, managing the police force isn't under the government's plans," former IGP Thakur Prasad Gyawali says.
The government's Work Division Regulations, 2015, states that the Home Ministry should be working on policy, rules and programmes regarding the safety and security of the country. They are also tasked with securing areas like the highways, important public spaces and important government persons.
But, nothing in the regulation says that the Home Ministry is allowed to promote or relocate police officials.
"We have an IGP and he should be doing that. The Home Ministry needs to understand this and stop intervening," says Kharel, adding the ministry instead should focus on bringing in policy reforms.